The top 5 things you should know about critical illness insurance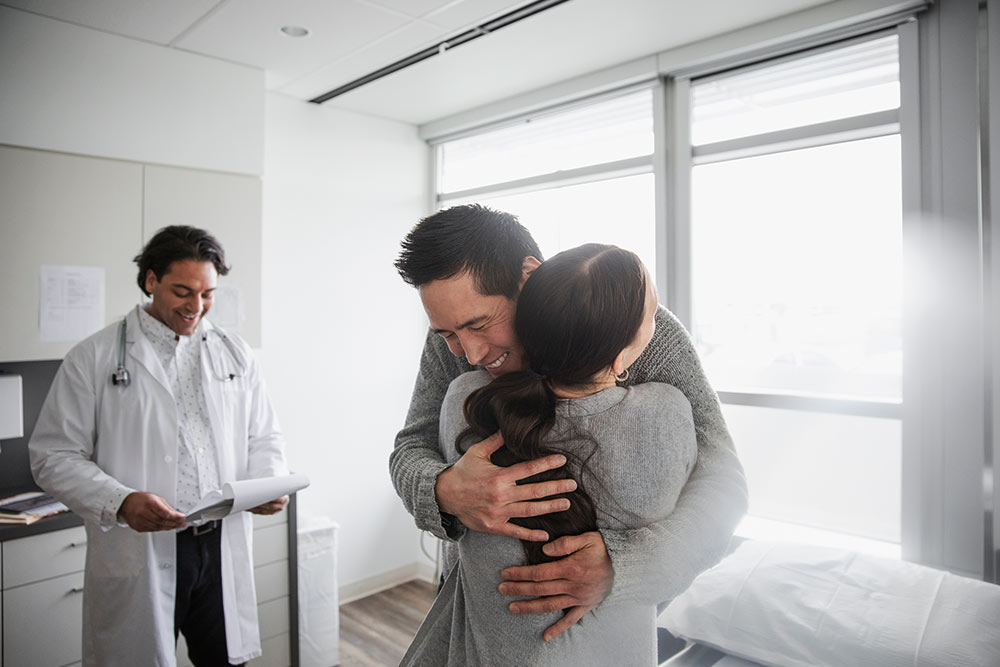 Are you curious about critical illness insurance and wondering if it's worth looking into, but not sure where to start? Have no fear, we've gathered our top five tips on what you need to know about this type of coverage.
1. Think of it as a get well card with a very large cheque in it
Critical illness insurance is a type of health insurance that pays you a lump sum if you become seriously ill. More specifically, it pays you a single, tax-free benefit if you are diagnosed with a condition covered by your policy.
The most common covered conditions are cancer, heart attack, and stroke, and most policies provide a benefit between $50,000 and $100,000. Once you receive your payment, you can spend it any way you choose. For example, some use it to pay for treatment abroad, make necessary modifications to their home, pay for at home cancer drugs not covered by their provincial plan, hire extra childcare, take extra time off work, or even take their families on a meaningful trip.
Did you know? 9 out of 10 Canadian families battling cancer are also battling debt, loss of income, and a rise in expenses. Indirect costs are a big source of these difficulties and can include: travel/fuel costs to and from doctor visits, drugs not covered by provincial or employee benefit plans, lodging, and childcare.
2. It works best when it's filling in coverage gaps
Because its benefit is paid as a lump sum to be spent as the insured chooses, critical illness insurance is ideal for filling in gaps between other financial safeguards such as provincial health insurance, savings, and disability insurance. Depending on someone's diagnosis and financial situation, these gaps can be quite substantial and lead to financial difficulties if not addressed.
Provincial health care plans
Despite covering the bulk of medical expenses, Canadian provincial governments do not cover all costs associated with serious illness. For example, a surprising number of cancer medications are not fully covered and can impose steep financial burdens on patients, even adding up to more than $6,000 out-of-pocket per month. Furthermore, provincial healthcare plans do not cover any of the extra costs that come with illness, such as parking, gas, and meals – which can add up substantially over time.
Savings
Many cancer survivors report needing to reduce their work hours, change their roles, or leave the workforce entirely. Savings can be a useful tool during this difficult time. However, the amount required can be substantial and only 33% of Canadians report having enough savings to cover their expenses for at least six months.
Personal or group disability insurance
Another financial safeguard is disability insurance, which covers a portion of your income should you become disabled and unable to work. The gap between most disability plans, savings, and provincial health insurance are their mandatory waiting periods (the one to three months before you can start receiving funds) and their plan maximums, which cap the percentage of covered income. This means not all lost income is covered and costs can begin adding up before the funds arrive.
3. Different policies cover different illnesses, but most cover the most common conditions
Conditions covered by critical illness insurance vary from plan to plan, but those covered are always severe and life-altering in some way, either requiring costly treatments or significant time off work. The most commonly covered illnesses are: cancer, heart attack, stroke, coronary bypass, kidney failure, organ transplants, multiple sclerosis, paralysis, and Alzheimer's disease. Your policy will have specific definitions and criteria for each condition, specifying what events and medical evidence will trigger a payout.
Did you know? 2 out of 5 Canadians are expected to develop cancer in their lifetimes, 9 out of 10 Canadians have at least one risk factor for heart disease, and 1 in 10 Canadians have kidney disease. Canada also has one of the highest rates of multiple sclerosis in the world, with 1 in 400 people living with the disease.
4. It's often quite affordable and available through your employer or as an add-on to other coverage you already have
One of the big appeals of critical illness insurance is that it is relatively inexpensive and can often be purchased through your employer, association or other group plans. Cost tends to vary based on your age, medical history, desired coverage amount, and the number of covered conditions. Generally, the younger and healthier you are, the lower the cost. Different insurers can also have different pricing, so it is worthwhile to shop around. Some plans can also allow for spousal and child coverage.
TIP: Sonnet customers are eligible for critical illness coverage through Parachute, where they can apply for coverage for up to 7 serious conditions, including cancer, heart attack, and stroke. And, just as with Sonnet, you can purchase a Parachute policy online and get covered in minutes. Learn more about Parachute coverage for Sonnet customers.
How to choose a critical illness policy
Determine your needs
Assess your current financial safeguards (provincial health plan, savings, disability coverage, employer drug plan, etc.) and find the gaps that would occur if you were suddenly diagnosed with a severe illness. How much of your income would you need replaced? For how long? Would you need to hire additional child care while you recover? What if you had to make substantial modifications to your home? How would your retirement plans be impacted? What if your spouse or child were the one diagnosed? Could you stop working to take care of them while they recover? How you answer these questions will help you determine how much coverage you need. Policies tend to start at $25,000 and go up to $100,000.
Choose the illnesses you want covered
These vary by policy and insurer. Some plans cover only the most common and others expand to cover a full range of conditions.
Compare premiums and policy lengths
Shop around and compare different policies based on price, policy duration, and terms. Keep your needs in mind and choose the one that best fits your personal situation.
5. Read your policy carefully and know what is and is not covered
Like all insurance products, critical illness insurance comes with exclusions and fine print – that is, situations where you are not covered. The most common of these exclusions relate to pre-existing conditions (conditions someone has before they purchase their coverage) and waiting periods (the minimum amount of time the policy must be in effect before a diagnosis is made).
To be eligible for payment, your claim must meet the exact conditions of your policy and not be excluded by the particulars of its exclusions and limitations. So, be sure to do your research, read your policy, know what is covered and what is not, and do not hesitate to reach to your insurer or financial advisor if you have any questions. Once it's all said and done, you'll be that much more financially resilient and protected against the unexpected.