What to know about car paperwork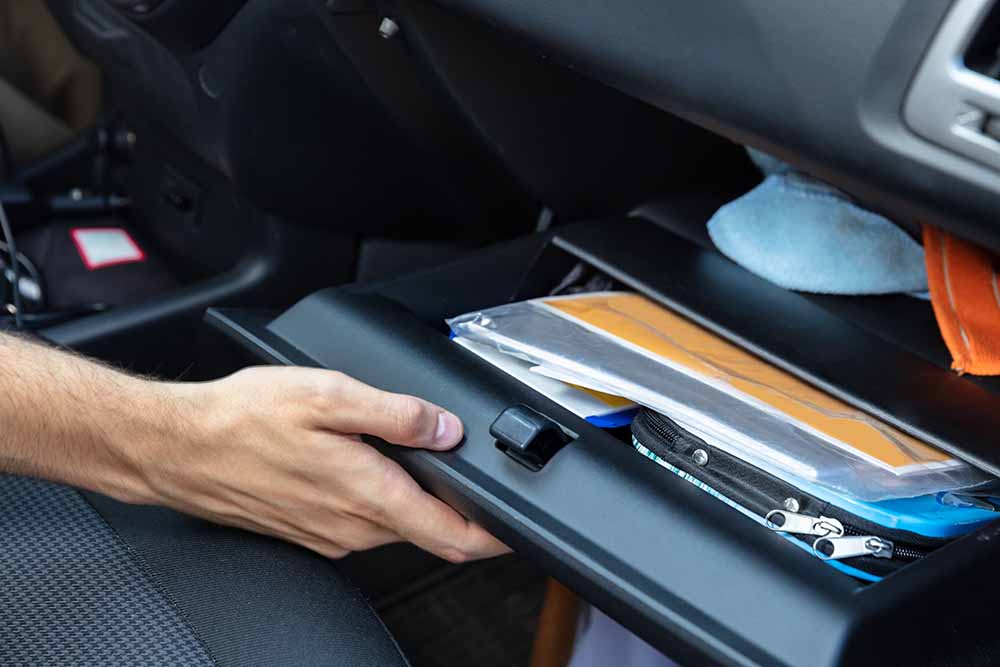 When you own a car, you need to worry about safety and maintenance. However, one overlooked aspect of car ownership is the paperwork involved. Not only do you need to have the right documents on hand, but you also must ensure that they're all up to date. The following are the documents you need in your vehicle and why they're so important.
Driver's license
The obvious thing to carry with you at all times is your driver's license. Not only does this prove that you're legally allowed to drive, but it also acts as an official government ID. Your driver's licence is typically valid for five years.
It's important to note that you may not necessarily get a note or reminder when your license is about to expire - it's up to you to get it renewed. When you renew your license, you're given a temporary paper license. This piece of paper is essential – you need both that and your expired license to prove that you still have a valid driver's license. Once your new licence arrives in the mail, you can destroy your temporary and expired licence.
Vehicle registration
Your vehicle registration documents must be in your car at all times as it shows that your car is legally registered in the province or territory in which you reside. This document shows that you're the registered owner and includes information such as your license plate number and vehicle make and model.
When buying a new car, the car dealership will help you handle your vehicle registration. However, if you're buying a used car, you may need a receipt/bill of sale to prove that you are the new owner and a transfer of ownership is happening.
Proof of auto insurance
Another piece of paper that you're required to have in your car is your proof of insurance. Without it, you're technically not allowed to drive legally. Often referred to as a pink slip, this document lists all your vital insurance information, such as the policy number, coverage dates, and the name of the policyholder.
The piece of paper you keep in your car is strictly proof of your insurance, and it does not give any formal details about your policy. If you're unsure about what insurance coverage you have, you should consult with your auto insurance provider. Also, some provinces allow a digital pink slip in lieu of paper, which might be worth looking into for convenience.
How much you'll spend on auto insurance depends on various factors such as your age, location, driving history, and the type of car. As you can imagine, if you've made multiple claims and don't have the cleanest driving history, your insurance premiums may be higher.
Roadside assistance and emergency contacts
While having a roadside assistance plan isn't mandatory, it can be quite useful, especially in the winter when driving in snowy conditions can be difficult. If you have a plan, you'll want to ensure you have any relevant documents and information handy. This would include the contact numbers and your plan/membership number. Keep in mind that your roadside assistance plan would dispatch someone from the company if you need assistance. Say no to tow drivers who pull up and try to assist you, as they'll charge you for their services.
Besides your roadside assistance information, you may want to keep a list of emergency contacts. This can be a simple list of names and phone numbers that emergency services can access in the event that you're unable to.
License plate stickers
Although it's not a physical piece of paper, your license plate sticker is vital if you own a vehicle. This small sticker gets attached to your license plate and shows that your vehicle's registration is still valid. Although some provinces no longer charge an annual fee for the sticker, you're still required to get an updated one when your old one expires.
To get a license plate sticker, vehicle owners must provide proof of registration and insurance, and pay the required renewal fee (if any). This can often be done online or at physical government locations. Even though some provinces no longer charge for license plate stickers, you still need to renew them. If you don't renew, you could face fines or penalties.
Similar to your driver's license, you may not get a reminder to renew your license plate sticker. To ensure you don't fall behind, sign up for free reminders by email, text message, or phone.
The bottom line
Keeping the paperwork in your car up to date is essential since some of it is legally required for you to operate your vehicle. Make sure your glovebox is clean, and your documents are stored inside with easy access. If you ever need any information or if a police officer requests it, you'll be able to retrieve the paperwork quickly.


Barry Choi is a Toronto-based personal finance and travel expert who frequently makes media appearances. His blog Money We Have is one of Canada's most trusted sources when it comes to money and travel. As a completely self-taught, do-it-yourself investor with no formal training, he makes money easy to understand for all Canadians. His specialties include personal finance, budget travel, millennial money, credit cards, and trending destinations.
Barry Choi is a paid spokesperson of Sonnet Insurance.
Looking for a home and auto insurance quote?