5 great road-trip destinations within a 2-hour drive of Montréal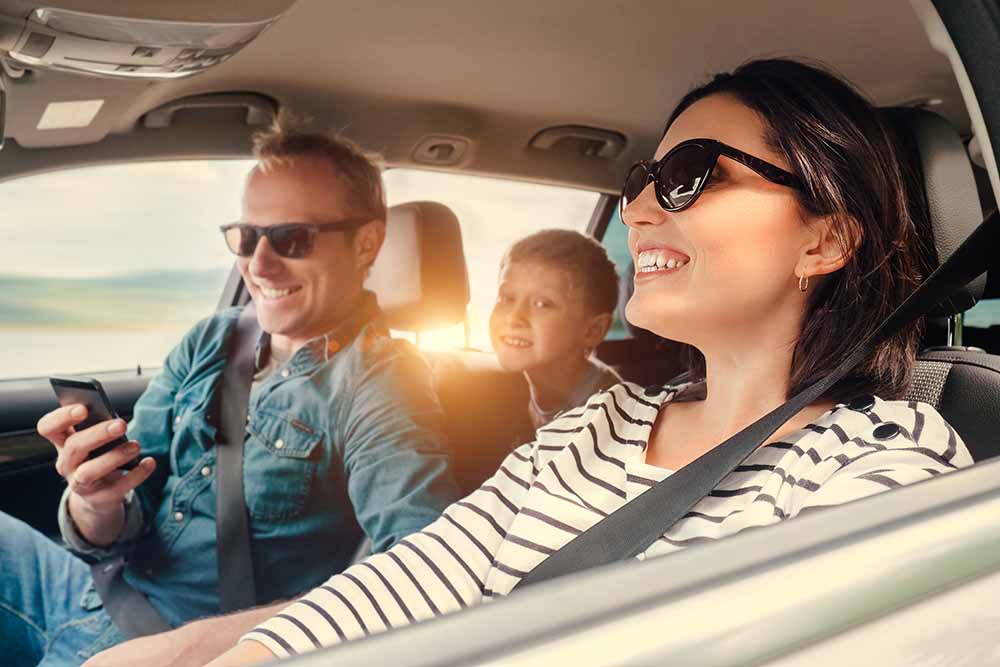 Road trips are a huge part of travel for many Canadians. From family vacations to romantic weekend getaways or even a quick day trip, road trips offer an adventurous escape no matter where you live. If you happen to reside in Montréal and are looking to get out of town for a day or two, then this list is for you.
(But before you take off on any road trip, make sure your car is fully protected with the right insurance. You can get a free auto insurance quote in just a couple of minutes!)
Here are 5 great destinations within a 2-hour drive of Montréal:
Îles de Boucherville
Distance from Montréal: 20.1km (about a 25-minute drive)
Montréal residents looking to escape the city don't have to go too far to find nature. Less than a 30-minute drive from the heart of Montréal is Îles de Boucherville, a provincial park located in the middle of the St. Lawrence River. It's an ideal getaway for all sorts of outdoor activities; during the summer months, it is especially popular for water-based activities, including canoeing, kayaking, and stand-up paddleboarding. There are also row boats and paddleboats available for rent.
If you prefer to stay on land, you can golf, cycle, or hike the 21km of trails, and in the winter, you can access those trails by snowshoe or cross-country skiing. There is a small entrance fee, but the park is open year-round and makes a great day trip. There are a couple of snack-type spots in the area but it's recommended you bring your own food. You can arrange a picnic or, if you really want to make a meal of it, you can bring your own BBQ.
Montérégie
Distance from Montréal: 42.5km (about a 40-minute drive)
If you consider yourself to be a foodie, then a visit to Montérégie is a must! This part of Québec is considered to be one of the most agriculturally rich areas in all of Canada. So, it should come as no surprise that it's known for its food and drink.
During late winter and early spring, the area turns into a maple heaven. There are numerous sugar shacks in the area. Whether you are looking to stock up on your maple syrup supply or dig into a sugar shack brunch, it's a good time to visit.
There are also regular farmers' markets, cider orchards, breweries, vineyards, honey houses and more that will keep you plenty busy (and fed!) during your visit. Plus, the area is home to Canada's largest hot air balloon festival which runs for 9 days in August. This festival combines musical performances, culinary events, and of course the magical hot air balloons.
Montebello, QC
Distance from Montréal: 130.5km (about 1 hour and 20-minute drive)
Located at the north end of the Ottawa River, Montebello has become a popular year-round getaway for those interested in experiencing nature with a bit of luxury. The big draw here is the beautiful Chateau Montebello, a hotel and resort owned by the Fairmont brand, and it's the largest log structure in the world. The hotel is absolutely gorgeous and worth staying at for a night or two. While there are some activities available to guests without rooms, those who are staying at the Fairmont Montebello have access to more.
So, what is there to do in Montebello? Winter months are good for snowshoeing, cross-country skiing, skating, playing ice hockey, curling and sleigh rides. The summer months also have a range of activities including mountain biking, hiking, and golfing. The resort also has an aquatic centre and spa facilities open year-round.
Insider tip: you can combine a visit to the Fairmont Montebello with Parc Omega to see some amazing Canadian wildlife in their natural habitats.
Mont Tremblant
Distance from Montréal: 130.9km (about 1 hour and 30-minute drive)
Québec may not have ski mountains in the same sense as British Columbia and Alberta, but there are some pretty great hills in the area including Mont Tremblant. This ski resort village is located in the Laurentian mountains on the shores of Lake Tremblant.
Winter in Mont Tremblant is all about skiing and snowboarding. Spend your days on the hill, then hit the town for a drink or two at one of the local restaurants and pubs. Adventure seekers can also try ice climbing, dog sledding, or a scenic helicopter ride.
While Mont Tremblant is known as a ski destination, it's quite popular in the summer months too. Hiking, golfing, mountain biking, canoeing and more are available.
Ottawa
Distance from Montréal: 198km (about a 2-hour drive)
Canada's capital is also within easy reach of Montréal and makes for a great day trip or a longer getaway for friends and families alike. The nation's capital is home to numerous museums ranging from the Museum of Nature to the Canadian War Museum. You can also visit the Parliament buildings or the National Gallery.
There are plenty of festivals, depending on what time of year you visit. This includes Winterlude in February which transforms the city into a winter wonderland. Check out the ice sculptures around the city, play on the giant snow slides and (weather permitting) grab a Beaver Tail pastry while skating down the Canal. In May, another famous Ottawa festival takes place: the Tulip Festival. Hundreds of thousands of tulips of all colours burst into bloom around the city, making it one of the most beautiful times to visit. There's always something going on in Ottawa so if you are looking to switch cities for a couple of days, it's a great pick.


Hannah Logan is a Canadian travel writer who dreams of being just like Indiana Jones. You can follow her travels on her personal travel blog Eat Sleep Breathe Travel where she shares her travel tales and (mis)adventures around the world.
Hannah Logan is a paid spokesperson of Sonnet Insurance.
Make sure you're covered with the best insurance plan for your home and auto.