Why you should protect your car with an estate plan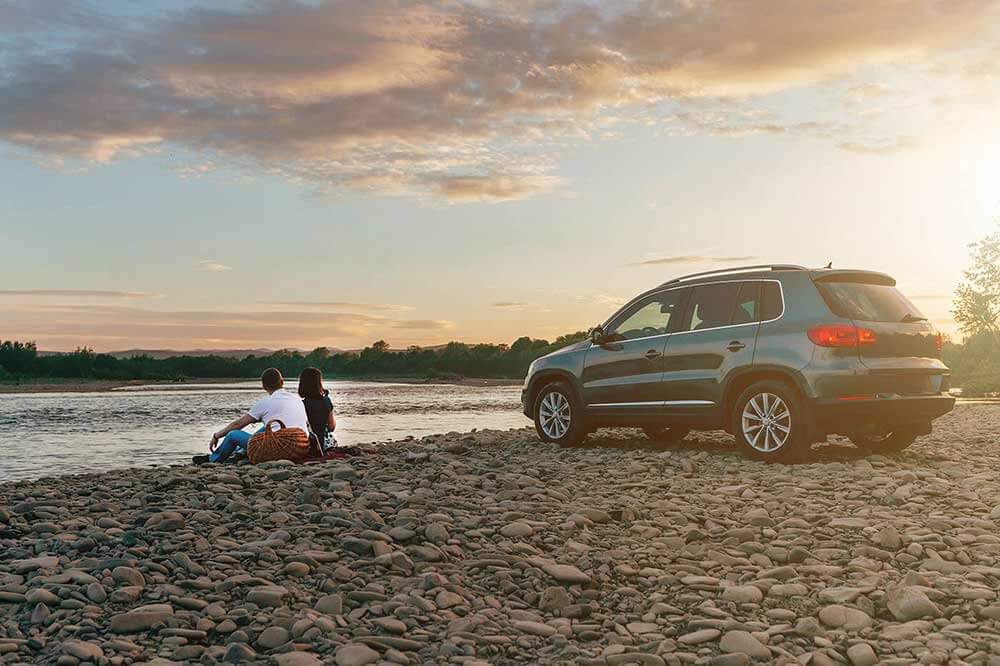 Willful is an online will and estate planning service that provides an affordable, convenient and easy way for Canadians to create a legal will online for a fraction of the cost of visiting a lawyer. Check out more on how Willful works.

For many of us, a car is one of the most important tools in our day to day life. It's also a large financial investment, so of course, it's in your best interest to protect it the best way you can.
When most people think about protecting their vehicle, their mind immediately goes to things like purchasing car insurance or extended warranties. These are fantastic options for car owners; however, there's one commonly overlooked method of protecting your vehicle — estate planning.
What exactly is estate planning?
Estate planning is the process of making a plan for your estate in the event you become incapacitated or pass away. Your estate includes anything that you own of financial or sentimental value, including your property and vehicles. The process of estate planning includes important emergency planning tasks such as making a will and power of attorney documents.
While it may seem kind of morbid and scary to plan for your death, it's also an inevitable part of life. While we unfortunately can't avoid it, there are ways to protect your assets (and loved ones) in the event of an unexpected emergency.
Making a will for car owners
Your last will and testament is a document that outlines your wishes in the event you pass away. An important part of your will is designating beneficiaries for all of your assets - including your car! Many people choose to leave their car as a specific gift in their will, particularly if the car has sentimental value. (For example, you may want to leave your first car as a gift to your sister.) Otherwise, you can leave it to be distributed among your beneficiaries as part of your residual estate (everything left after specific gifts are distributed).
Making a will ensures your wishes are legally binding, so you have complete control over who gets your vehicle after you pass away. Despite common misconceptions that making a will is difficult and expensive, this is actually a task that can be completed from the comfort of your home in less than 20 minutes. Estate planning platforms like Willful make it easy to create your legal will online without visiting a lawyer.
What happens to your car if you die without a will?
A common misconception is that if you die without a will (or die 'intestate'), the government gets all your stuff. While this isn't true, it does mean that the government will decide how to distribute it based on the default rules in your province. These legislations don't account for your unique life situation, which means important relationships in your life could be ignored (ie. friends and common-law spouses). This means that your car could end up in the hands of the wrong person.
In addition to having no control over who gets your vehicle and other belongings, not having a will has other implications. Not only does it often result in family disputes over your wishes, dying without a will can also make the probate and distribution process longer.
Naming a power of attorney to protect your vehicle
Power of attorney documents allow you to designate someone to make decisions and manage your affairs in the event of an emergency if you are incapacitated. This includes taking care of things like property, finances, personal life, and medical care. Think of your power of attorney as a form of disability insurance (it takes care of you while you're alive) and your will as a form of life insurance (it takes care of your loved ones after you pass away).
By appointing a power of attorney for property, you can ensure that your car and finances are taken care of in the event you are unable to do so yourself. This can include crucial tasks such as making sure you don't miss car payments or even selling your vehicle if necessary.
It's important to note that power of attorney documents and their roles may have different names depending on which province you live in.
(Car) key takeaways
Your car is one of the most valuable assets you can own. While it may not be top of mind, creating your will and power of attorney documents is a simple, yet impactful way to protect your vehicle. Not only will your end-of-life wishes be legally-binding, but you'll enjoy peace of mind knowing your car is protected in the event of an unexpected emergency.
Create a legal will online in under 20 minutes. Willful will guide you every step of the way, with no notary or lawyer needed. Plus, take advantage of an exclusive discount from Sonnet and Willful.


* Sonnet and Willful have a commercial marketing partnership.
Keep your home and auto protected with the right insurance for your needs.