5 benefits of buying home and auto insurance online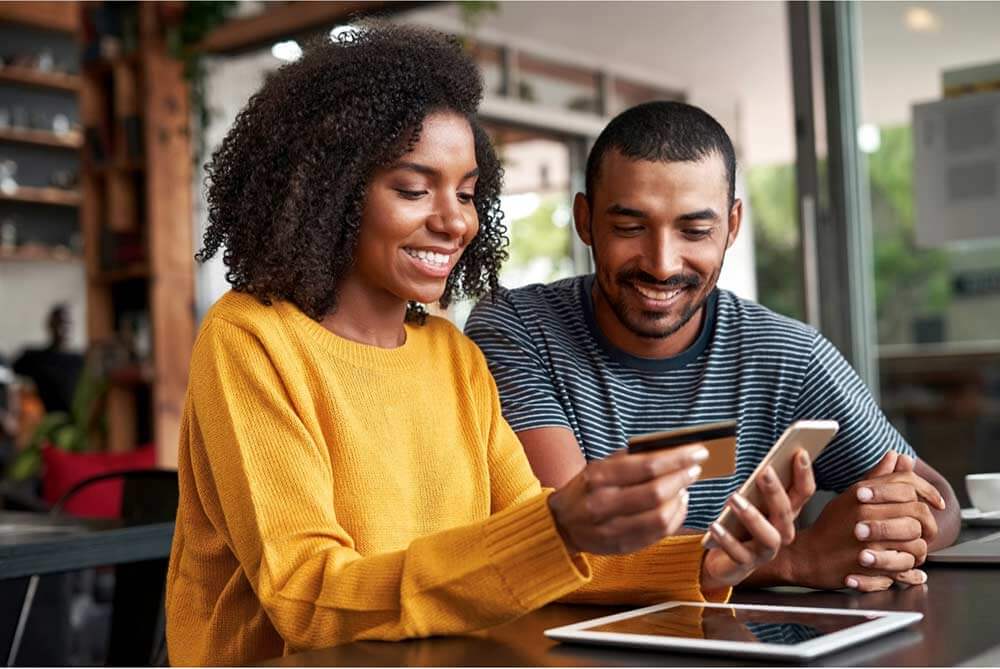 Technology continues to advance and help society in a number of ways. Add in the effects from COVID-19 and our reliance on digital platforms has significantly increased. So, purchasing a basic necessity such as home and auto insurance should definitely be added to your online shopping list.
Still not convinced? Here are five reasons why you should purchase home and auto insurance online.
1. At home convenience
In Canada, auto insurance is required by law to be able to drive and if you have a mortgage, home insurance is also a mandatory requirement. You probably want to get both your home and auto insurance as quickly as possible.
There's an easier, faster and more convenient way than the traditional way of getting home and auto insurance. When using an online provider such as Sonnet, all you need is an internet connection to get a free quote and purchase, which can all be completed within minutes.
Did you know? With Sonnet, you can purchase home and auto insurance from the comfort of your own home – without having to call a licensed broker or third party. This means without a middleman those savings are passed onto you – saving you time and money.
2. Easy and simple online quoting and purchasing
When you get a quote and buy insurance with Sonnet, all you have to do is answer a few short questions online. Punch in basic information about your home and car and the rest is auto filled for convenience. Sonnet pulls your information in a safe and secure way, using the latest security standards and encryption technology.
Once your information has been added, you can choose from flexible limits and optional coverages to make sure your policy fits your needs. The price you're quoted is final (unless you add or remove coverages or let your quote expire). There are no hidden fees or follow up calls. Review your quote and purchase immediately with a click or tap.
3. Personalized Assistance
While we've tried to make our online insurance as self-explanatory as possible, you still may have questions that we're happy to answer. We have a frequently asked questions section to help you get the answers you're looking for. Quickly and easily search by topic or type a question into the search. We also have an online chat where you can get in touch with our customer support team if you have a specific question about your Sonnet account or a general inquiry.
And if you ever need to submit a claim, Sonnet has over 600 claims professionals that you can speak to directly and a network of certified partners across Canada to help you 24/7.
4. Convenient self-serve access to your insurance documents
If you've ever moved or purchased a new car, you've experienced the process of updating your insurance provider. What should be a simple change can turn into a lengthy on-hold call. When you have an online insurance provider you can make those updates yourself quickly and easily.
These are just a few of the key benefits of having your insurance documents easily accessible online:
Add, edit or remove coverage
Access, download and print your proof of insurance and your pink slip(s)
Update your address
Did you know? Currently, drivers in Ontario, Alberta, Nova Scotia and Newfoundland and Labrador have the option to use electronic proof of auto insurance (or EPAI) also known as electronic pink slips.
5. Shop Around
Have you ever been in a store and impulse bought something because you feel pressured by the salesperson? You won't make that mistake when you've done your research on finding the right coverage that fits your unique needs.
You'll have time to compare prices and review each coverage included through one of the many online quote comparison tools. It's important to review every coverage detail so that you choose the right policy that meets your needs.
TIP: Once you've found the coverage you need, use our handy cancellation calculator to find out how much it will cost to switch your current policy mid-term.
We're making the whole insurance experience easier and faster for you. With the time and money you've saved, you can get back to doing things that matter to you most.
Find out how easy home and auto insurance can be.