What to think about when searching for your next vehicle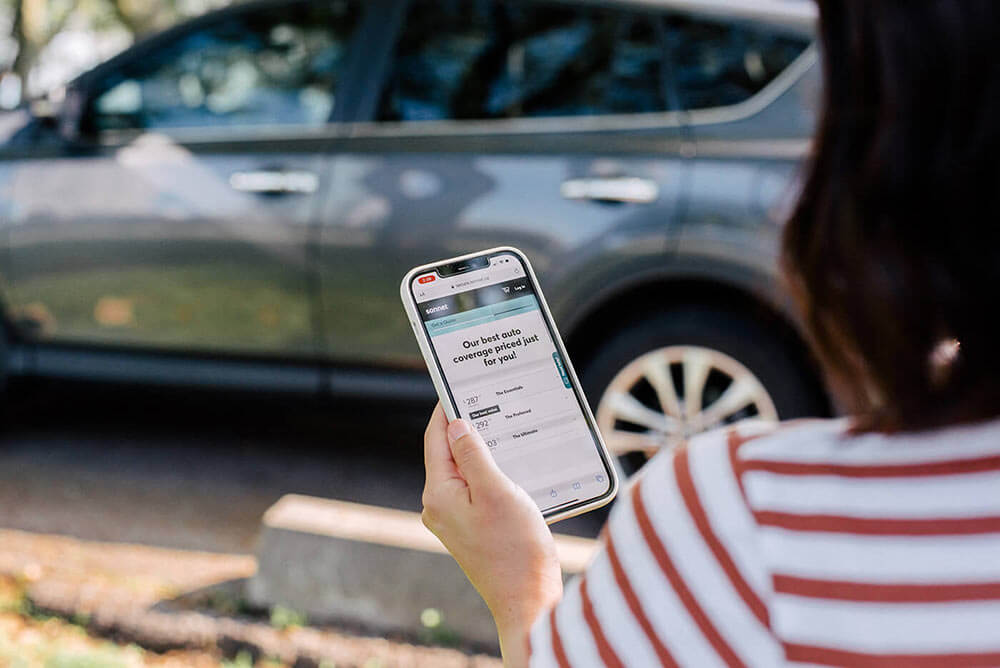 I'm Esther, a digital content creator, children's clothing business owner and a mama of two. Our family recently welcomed our second child in the last year and we've been able to manage with one car because of the pandemic. We absolutely love our road trips, trips to new places and even just weekend drives and are excited to have another vehicle to help us around. Are you that family adding another vehicle? Or maybe you're purchasing your first? Either way, making sure you have insurance is important for everyone.
I'm so excited because currently, we all pack into our SUV and coordinate the time we use with our car between daycare drop off, pickup, and running errands on the daily. However, we know this won't be realistic in the next few months when we move into a new home and get back into a routine.
As a busy mom, I can totally attest to the value of TIME. For me, I juggle full-time work, content creating, and running my own children's wear brand with a partner, all the while being a mom of two. I care about the time spent on things and know that some things take priority over others. So checking something so important like insurance off my list, quickly and easily is a HUGE WIN. We chose Sonnet because it delivers simple, customizable solutions for home and car insurance that is simpler and faster than so many others out there. I was able to go online and generate a quote that worked for our family within five minutes!
With a new home on the horizon, we know our monthly expenses will soon change. Every penny counts and making our money work for us is so vital to our future. I loved that we could easily bundle both car and home insurance through Sonnet for an even better discount! That means more money to save for things that are important to us like family vacations, celebrations and our kids' future! I'm a sucker for savings especially if that allows us to do more of the things we love together. We also score an exclusive discount for being Canadian University alumni – one of Sonnet's many discounts ! Going to get an education can really be pricey so benefitting from a discount afterwards is a huge plus!
If you're reading this, it's because you care about your future and the well-being of your family. I'm definitely in the same boat especially with one that's growing in so many ways. I dread making phone calls to places like the bank or phone company to ask about anything. With Sonnet, you simply go online, input your information and a quote is tailored for you and your family's needs. No more waiting on the phone, aka no more wasting time! This means, more time to head on the road for road trips, and more time to spend with your family IRL.
I was able to complete my quote online while both kids napped and my husband drove us to the strawberry farm! What are you waiting for? Do what you need to do online to get back to your family offline!


I'm Esther, mom of two littles, a digital creator and co-founder of Another Day Shop. Currently I live in Toronto, Ontario and missing travel but excited for it to be something for us in the near future!
Esther Lee is a paid spokesperson of Sonnet Insurance.
Looking for a home and auto insurance quote?