Switching your car insurance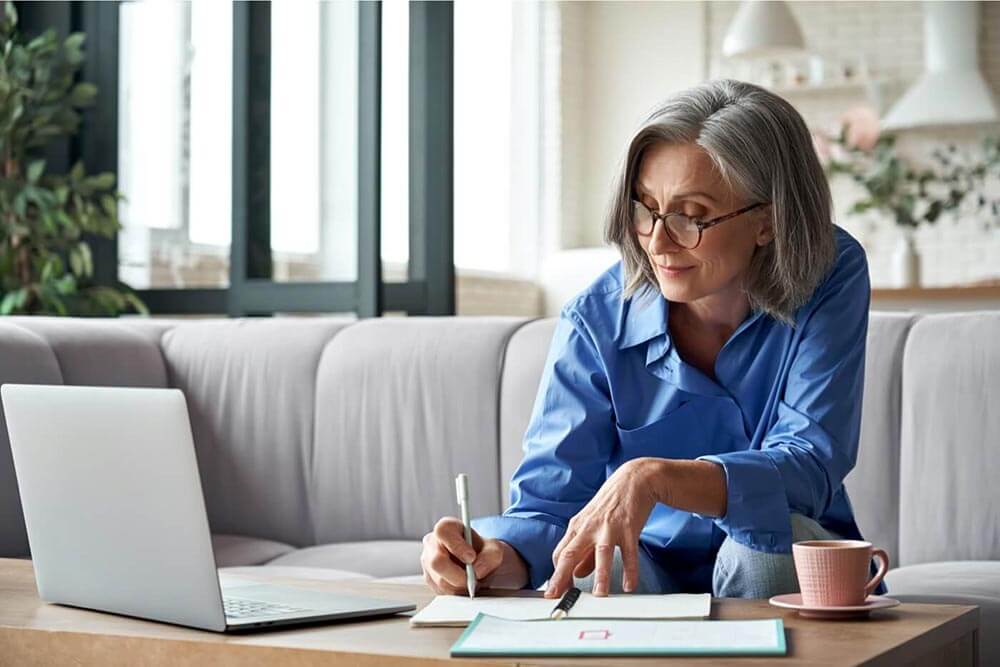 There are a few reasons why you might be ready to change car insurance companies. Maybe your premium no longer fits your budget. Perhaps you're planning a move. Or, you've just had one too many poor customer service experiences. Whatever the reason, we're here to give you the step-by-step on how to switch and answer a few frequently asked questions.
How do I switch my car insurance?
Changing your auto policy can be stressful if you don't know where to start. Here's a quick and easy step-by-step on how to do it:
Compare auto insurance quotes. Did you know that the average Canadian researches an average of 3 different providers when buying or renewing their auto insurance? Shop around to see who offers the best coverage and customer service at a better rate. You can do it the traditional way by making phone calls or quote directly via the provider's website. Compare apples to apples to make sure you're matching coverage, limits and deductibles to your current policy. You never know – some providers may even offer exclusive discounts (like Alumni Insurance) your current provider doesn't!

Tip: In Ontario and Alberta, 44% of people do an annual review of their insurance – and it's 62% in Quebec! We recommend you do the same before shopping around, so you fully understand what you should be comparing in your quotes.


Research the companies you're interested in. Sure, the price might be right – but what about reputation? Read customer service reviews and pay attention to the claims experience. If an accident happens, you don't want a company that's difficult to deal with when it comes to handling a claim.
Be sure the quote is accurate. In this step, your job is to provide detailed, accurate, up-to-date information about you, your car, and your driving history. Some online providers (usually direct insurance writers, like Sonnet) offer accurately priced quotes instantly. Others give only a ballpark figure and require you to call in to provide more info.
Tell your current insurer. Once you've done your homework and found something that works for you, it's your responsibility to proactively cancel your current policy. If you don't, you'll continue to be billed – and if you don't make those payments, your credit score could take a hit. Make sure your new policy is set up and paid for before scheduling the cancellation. You might also need to provide a written request, so be prepared to do a bit of paperwork.
Inform your leasing or financing company. Since they have a financial stake in your policy, you'll have to contact your lessor or financing company to let them know you're switching your insurance. Remember to list them as an additional interest on your new policy as well. Your lender could also need you to have a certain amount of coverage (collision and comprehensive, typically) so make sure you're meeting their requirements.
Get your new pink slips. Don't forget to put your new pink slips in your glove compartment! Drivers in Ontario, Alberta, Nova Scotia and Newfoundland and Labrador now also have the option to use electronic proof of auto insurance (or EPAI). Still, it's best to keep a paper copy in your car at all times.

Did you know? The old policy end date and the new policy start date should be the exact same date. The reason? To ensure there's no gap in coverage.
How often can you switch car insurance?
You can change your car insurance whenever you need to. Generally, there are no consequences (other than a possible cancellation fee) for switching your car insurance more frequently than the average driver.
Can I switch car insurance mid-policy?
Yes, you can cancel your insurance at any time during your policy term if your policy is in good standing. If you've missed a payment, your provider could require you to pay it before you can cancel.
Will I be charged a cancellation fee if I switch my car insurance mid-policy?
Some providers do have a penalty for cancelling mid-policy. This is called a short rate fee (we'll cover more on this next when we talk about refunds). Sometimes, the savings outweigh the penalty so it's worth it to cancel mid-policy. On the other hand, the penalty could be so high that it makes more sense to wait until the end of your policy term to switch.
If you want to avoid paying a fee, the best time to change your car insurance is at renewal.
Tip: You can speak to an insurance advisor for an estimate on how much it'll cost you to cancel. Or, try our handy cancellation calculator – it just takes a minute to fill out!
Will I get a refund if I cancel mid-policy?
If you've overpaid your premium at the time of cancellation, you could be eligible for a refund – especially if you paid in full.
There are two ways an insurance company might handle a refund:
Short rate. In this case, there will likely be a cancellation fee. Your provider will retain an amount of the unpaid premium, depending on how far you are into your one-year policy term, and refund the rest. This amount will vary by company and you should be able to find more info about it in your policy summary. If not, ask!
Pro rata. Your provider will refund the full amount of the premium you've paid that you haven't used.
Can I change car insurance after an accident?
Yes, you can change your insurance if you've got an open claim. Just be aware that the provider you were with at the time of the accident will continue handling that open claim, as well as any payouts.
Keep in mind that this situation can be complicated depending on your coverage. Be sure to disclose the open claim to the new insurance company during the quote process.
Heads up! If you have Accident Forgiveness with your current provider, it means they won't hike your rate (and therefore your premium) at renewal after an at-fault accident. If you change your insurance, your new provider will rate for that at-fault accident – your accident forgiveness doesn't carry over.
How do I change my car insurance if I'm moving to another province?
Since car insurance varies by province, it depends on where you're moving. If you're heading to a province that offers private car insurance like Ontario, Alberta, Nova Scotia, New Brunswick, Newfoundland and Labrador, or P.E.I., you can shop around and choose a provider that works best for you.
Insurance in Manitoba, Saskatchewan and British Columbia is provided through the provincial government. Visit their websites to find out how to switch.


If you're a Sonnet customer and you're planning a move, you can update your insurance online in a few easy steps – even if you're moving out of province! If you have any questions, our customer service reps are more than happy to help.
At the end of the day, the most important thing when it comes to switching car insurance is making sure you're fully protected.
Coverage your car's always wanted at a competitive price.