What you need to know about getting a tow in Ontario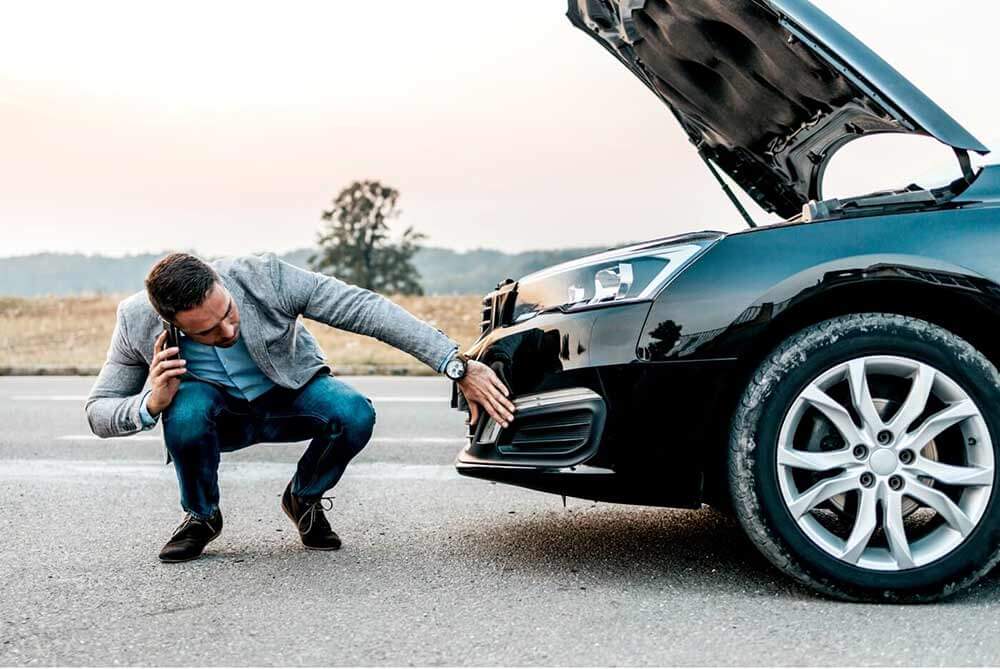 Despite our best efforts, accidents happen. And when they do, there can be a lot of moving parts. Not to mention, you'll likely be stressed out and the adrenaline will be pumping. You've followed your what to do after an accident checklist, but now what happens with your car? Does it need to be towed no matter what? And with tow truck scams around, what towing company can you depend on? To help you out in this situation, we're covering what you need to know about your rights when it comes to tow trucks in Ontario.
What rights do I have when it comes to tow trucks?
In Ontario, the Consumer Protection Act, 2002 outlines what your rights are as a customer. As of January 1, 2017, the Consumer Protection Act added requirements for towing and storage providers to help protect Ontario drivers. These new requirements note that tow truck drivers must:1
Have your permission (or the permission of someone acting on your behalf) before towing or storing your vehicle.
Publicly disclose rates and other information, like the provider's name and phone number, on tow trucks and places of business.
Accept credit card payments and not insist on cash payments. (Credit card payments create a paper trail, which helps to settle any potential disagreements that could arise between you and the tow truck company around how much was really paid.)
Inform you of where they'll be towing your vehicle.
Allow you to access your towed vehicle to remove personal belongings at no charge on business days between the hours of 8am-5pm.
Provide you with an itemized invoice that lists the services provided and costs prior to receiving payment.
Tell you if they're receiving a financial incentive for towing your car to a certain vehicle storage facility or repair shop.
Does my car really need to be towed after an accident?
Not necessarily. If you're able to drive your car after a fender-bender, you don't need to get it towed. If it can't be driven, however, you may need a tow.
What should I do if my car needs to be towed?
If your car needs to be towed after an accident (or for any other reason), you'll want to contact your preferred towing service. Don't feel obligated to use the services of just any tow truck that arrives on scene. In fact, each province and many municipalities have regulations in place that prevent tow truck drivers from seeking your business at the scene of an accident.2 If you're not sure who to call, reach out to your insurance provider – a claims adjuster can help point you in the right direction.
TIP: Have a Sonnet policy and in need of a tow after an accident? Call our 24-hour national tow program at 1-888-668-6087.
It's also critical that you read everything a tow truck driver asks you to sign.3 This way you'll understand exactly what you're agreeing to. It's important to stay involved in the towing process from start to finish, even if the tow truck driver is telling you otherwise and that they'll take care of things. You should always be in the loop when it comes to your vehicle.
Speaking of your vehicle, once it's on the tow truck, be sure to snap a picture. This can come in handy later on if the tow company attempts to charge you for extra services that weren't actually provided, such as using a dolly or winching.
Does my car need a dolly when being towed?
Dollies are used in some cases by certain types of tow trucks to lift the rear wheels of a vehicle. A dolly might be used on your vehicle if it's all-wheel or rear-wheel drive. It may also be used if there is damage to the back of your vehicle.
Does my car need to be winched?
If your vehicle has gone off the road, it may require to be winched. Winching (also called recovery in some instances) simply means that a tow truck driver needs to pull your vehicle back onto the road. If your vehicle didn't leave the road but was simply repositioned, this wouldn't be considered winching.
What are tow truck scams?
Like auto insurance fraud, falling victim to a tow truck scam can end up costing both you and your insurer.
Tow truck scams operate when repair shops pay tow truck drivers (known as "chasers") a referral fee for bringing in damaged vehicles. The repair shop may then overcharge for their services in order to recover the referral fees paid out.3
Where should I get my car towed after an accident?
You have the right to choose where your car is towed. However, in some jurisdictions, you may be required to first bring your vehicle to a collision reporting centre after an accident.
When it comes to repair shops, if you're not sure where to have your vehicle taken, ask the tow truck driver to take your car to your home. This way, when you call your insurance provider to make a claim, you can decide on where to repair your vehicle after discussing it with a claims adjuster.
Did you know? If a tow truck driver suggests a body shop and you haven't asked for their recommendation, they may be breaking a municipal bylaw.3
Many insurers have certified vendors that they've selected for their high quality of workmanship and customer service. By opting to go with your insurer's body shop, you may be provided with a claims guarantee. In other words, the shop will back the work done for a certain period of time (with Sonnet, this is as long as you own the vehicle). Above and beyond the claims guarantee, there are other pros to using a recommended vendor, including saving both time and money. But don't worry, you're not locked into using insurer-approved vendors. You do still have the option to take your vehicle to your preferred mechanic if you choose.
As the registered owner of your vehicle, you have the right to know where your vehicle is being taken and who is taking it. If your car is being taken to a tow yard or a repair shop, it's important to get the name of the yard or shop and their contact information (including address, phone number and email). Without this information, you could experience delays in your claim being settled, which no one wants. Also, be sure to ask how much the yard's storage fees are beforehand. You'll want to confirm with your insurance company that this cost is covered. If it's not, you may be on the hook for this expense.
How much can a towing company legally charge?
In some jurisdictions, there are limits around how much a tow truck can charge. These maximums can be set out in municipal by-laws and are enforced by municipal enforcement officers. To find out what a tow truck driver is allowed to charge in your area, get in touch with your city's non-emergency service help line.
Does my car insurance include coverage for a vehicle tow?
If you have collision or all perils coverage included on your auto policy, your insurance company will typically cover the costs of a tow in the case of an accident.
For other non-accident incidents (such as mechanical problems), you'll need to have roadside assistance added to your policy to help cover the costs. Roadside assistance is usually limited to a certain dollar amount. For example, in Ontario, the roadside assistance endorsement (also referred to as OPCF 35) will reimburse you for $50 of the costs incurred.
Outside of your car insurance policy, you may also have coverage for a tow through an alternative service or your car dealership. If this is the case, get familiar with the services they provide and always keep any necessary documentation with you when driving.
Knowing what to do when an accident strikes can help to alleviate some of the panic and anxiety that can arise. It can also help prevent you from falling victim to a tow truck scam and, of course, help your claim run as smoothly as possible.



Coverage your car's always wanted at a competitive price.
Ontario Increasing Transparency for Drivers Using Towing and Vehicle Storage Services
Think clearly to avoid a costly tow after a crash
Tips for Avoiding Tow Truck and Storage Scams