5 ways to save at Christmas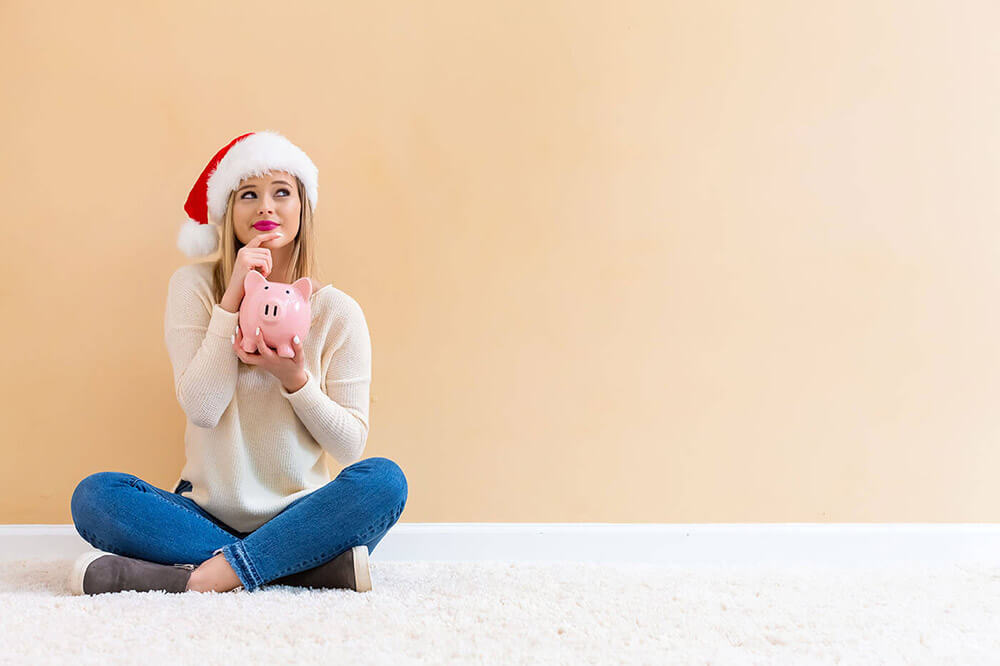 The holidays are one of the most joyous times of the year but can also be the most stressful for our bank accounts. With the never-ending pressure to find the perfect gift, out-gift last year's purchase, and give to everyone you know, it can sometimes be difficult to keep your festive financial priorities top of mind. If you want to enjoy the holidays without giving yourself the gift of debt, here are some money-saving Christmas tips:
Create a Holiday Budget
We already know the guaranteed way to achieve financial success is to create a plan and stick to it. The same is true if you are looking to sleigh the holidays this year. Set a limit on the amount that you plan to spend on all things Christmas – not just the presents. Make sure your holiday budget also includes the decorations and lights, cards and postage, holiday meals, and clothing. Christmas always comes with a big price tag but you can navigate the holidays in financial control if you plan for your spending and stick to your plan.
Give the Gift of Time
Christmas is the season of giving, but that does not only mean physical gifts. Scale back on the presents this year and focus on giving more time to those you love. It is the memories we create in life that last forever.
Quality over Quantity
It is so easy to fall into the trap that more is better or hold the illusion that there must be a certain number of gifts under the tree. One easy way to save during Christmas is to give less gifts. You can agree as a family to only give one gift per person or have a family Secret Santa if you want to trim the gift giving. Some families may wish to create a group gift to save even more over the holidays. Joining in on the gift giving with someone else can greatly reduce the financial burden. This works well for siblings when buying gifts for parents or for co-workers buying gifts for their boss.
Get Crafty
Some of the most memorable gifts are those that are made from the heart. Create a craft challenge and have your family make gifts for each other. Not only will this create some very one-of-a-kind gifts that you will never forget, it's also a great way to get the entire family involved. Encouraging your kids to create Christmas cards for family members is also a very memorable experience. And don't worry if you're not super crafty - there are plenty of DIY videos on YouTube or you can simply create a gift basket stocked with the person's favourite things.
Resist the Deals
Stick to your budget. At all costs. Retailers love throwing in deals as we get closer to Christmas. Beware of the 'Buy one get one 50% off' or the 'Spend $75 and receive a free gift' deals. If the amount is not in your budget do not spend it. That's the rule. This is why it's also very important to track your holiday spending as you make the purchase. Don't just set the budget and then keep a tally in your head of how much you think you have spent. That's a sure way to overspend and go into debt. Track each purchase against your budget to ensure you end the year in the green.
Don't get wrapped up in the holiday hype this year. Be sure to make your financial intentions clear so that you can end the year with tidings of good cheer!
Vanessa Bowen is a Chartered Professional Accountant (CPA) and Master Neuro-Linguistic Programming Practitioner (NLP) and the Founder of Mint Worthy, a personal finance coaching platform that helps women shift their relationship with money and take control of their finances.
Vanessa Bowen is a paid spokesperson of Sonnet Insurance.
Keep your home and auto protected with the right insurance for your needs.