How to get the best Black Friday deals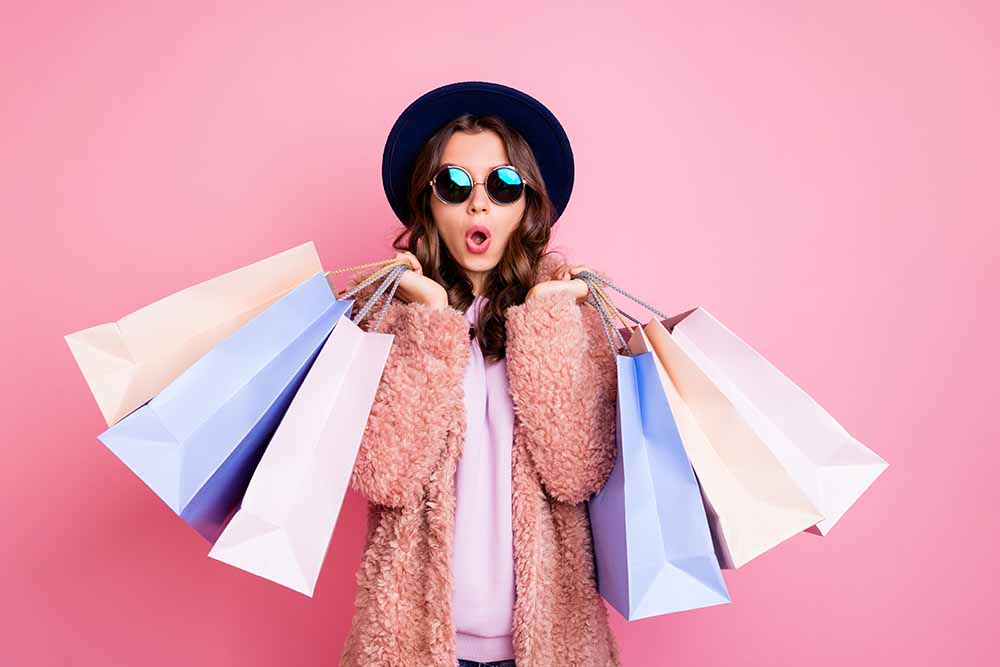 Black Friday is one of the biggest shopping days in the year and unofficially kicks off the start of the holiday shopping season. If you're looking to get ahead on your holiday gift list, Black Friday is a great time to do so since the deals to be found can be incredible.
While there's no denying that there are plenty of sales on Black Friday, some consumers may be wondering if it's even worth it. Quite often there are huge crowds at the malls, limited stock available, and the deals might not even be that good.
Whether you're gearing up to shop or still weighing your options, here's your Black Friday primer.
What is Black Friday?
Back in the mid 1970s, retailers noticed that the Friday after U.S. Thanksgiving was one of the busiest shopping days. Some newspapers referred to the day as "Black Friday." Eventually, the term caught on to the point where it's a recognizable date on the calendar.
To capitalize on this trend, retailers started to offer big discounts. As the event grew, it expanded. You'll now see sales for "Black Thursday," "Cyber Monday," and "Travel Tuesday." Clearly, retailers are trying to get you to spend before the holiday season start and are giving you a huge incentive to do so.
Black Friday in Canada
Black Friday in Canada only started in the early 2000s, when the Canadian and U.S. dollar were near par. A few U.S. retailers that were already in the Canadian market decided to run the promo north of the border. They kept timing the same and kept the date after the U.S. Thanksgiving. As the years progressed, other retailers jumped on the campaign.
Admittedly, when Black Friday launched in Canada, the deals were mediocre at best. Sure, there were a few "door crashers'' where you could get a huge discount, but that required you to purchase the item in person. That resulted in many people lining up for many hours - sometimes in the cold - hoping to get a deal that wasn't a guarantee. This turned many potential shoppers off the event for years.
However, in recent times, retailers have really improved Black Friday in Canada. There are now many worthwhile deals to be had and you can often purchase them online. That means you can take advantage of the big discounts without having to leave your home.
What are the best Black Friday deals in Canada?
Just about every retailer will have Black Friday deals, but some are better than others. Generally speaking, the things you want to look out for include:
● Travel
● Computers, laptops, and tablets
● Video games
● Small appliances
● Headphones
● Smart watches and fitness trackers
● Bedding and towels
● Sporting equipment
It's wise to come up with a list of things you need or want to purchase in advance of Black Friday. This will give you plenty of time to search various retailers for the best prices.
How to get the best deals on Black Friday in Canada
About a week or two before Black Friday, retailers will start releasing their Black Friday deals. Check their websites frequently, as some of them tease their sales first before unveiling the entire lineup. Be sure to read the fine print of the deals, as some sales may apply to Black Friday only, while others could be part of a Cyber Week promotion.
Another way to quickly scan Black Friday deals is to check out a flyer comparison app, where you can browse the flyers of all your local retailers to see what's on sale. Alternatively, you can search by specific products, so you can quickly see if any items you have been monitoring are worth picking up.
For those looking for travel deals, be sure to check with all your favourite airlines and tour operators. Travel deals on Black Friday are usually pretty good, but they typically have a very short booking window. This is where it pays off to do some research in advance. If you already know where you want to go, you can book as soon as the deals go live.
Is Black Friday worth it?
It really depends on who you're asking. Some people think it's crazy to line up for hours just to save some money. That said, now most deals are available online, so you can save big without ever leaving your home.
There's also no denying that the discounts available have gotten better over the years. It's never a bad idea to browse what's on sale. You just need to be ready to pounce if you see a deal that's right for you.


Barry Choi is a Toronto-based personal finance and travel expert who frequently makes media appearances. His blog Money We Have is one of Canada's most trusted sources when it comes to money and travel. As a completely self-taught, do-it-yourself investor with no formal training, he makes money easy to understand for all Canadians. His specialties include personal finance, budget travel, millennial money, credit cards, and trending destinations.
Barry Choi is a paid spokesperson of Sonnet Insurance.
Keep your home and auto protected with the right insurance for your needs.