4 ways to help your parents complete their estate planning documents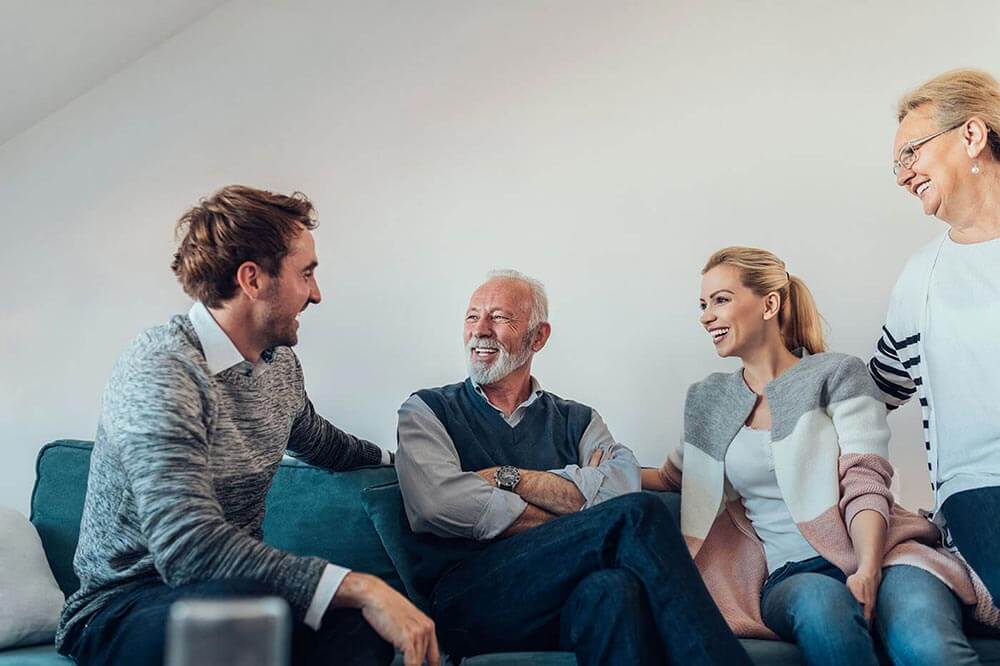 There are few things as daunting as facing the death of a parent. However, death is an unavoidable part of life. Unfortunately, we can't prevent it, but being prepared with an estate plan can go a long way in bringing some additional peace of mind for you and your loved ones.
While it's important that you ensure your parents have plans in place, many children also find themselves as executors for their parents. An executor of an estate is responsible for helping execute a person's wishes after they've passed away. If you are expecting to be named as an executor, it's even more crucial that you are familiar with their wishes.
If you find yourself in a situation where your parents may not have a will in place, here are 4 ways you can help them complete their estate planning documents!
1. Have an open end-of-life conversation
It can be difficult to broach the topic of death with your parents and loved ones — conversations around estate planning can be extremely daunting and even awkward. However, these tough conversations are crucial in understanding their end-of-life wishes.
Some important questions to ask include:
● Do you have a legal will in place? Where is it stored?
● What are your ideal end-of-life wishes?
That being said, it can be tempting to go right into the nitty gritty details, but if you're speaking to someone who is apprehensive about talking about death, this can make the conversation overwhelming very quickly. Open-ended questions like "What do you want your legacy to be?" or "What are some heirlooms that are important to you?" can be a good way to open the conversation on a lighter note.
2. Make your own will
Making a will can feel scary, which is why many people tend to put it off as long as possible. Creating your own estate plans is a great way to help encourage your parents' to create their documents.Not only are you checking a to-do off your own list, but it can make the process less overwhelming for your parents.
Consider committing to do them together, and set a 'goal date' for everyone to complete their documents, so everyone is more inclined to finish their will in a timely manner.
3. Help them understand what will happen if they die without a will
Many loved-ones may have misconceptions about what happens if they pass away without a will. Helping clear up any confusion can serve as a catalyst to them making an estate plan.
If you die without a will, you are considered to have died "intestate." If this happens, provincial legislation will appoint an executor and dictate how your estate is distributed. What exactly happens with your estate can vary from province to province and it may end up being very different from what you would have wanted.
Intestacy not only can result in longer probate processes, it can also have emotional consequences. Many people believe that their family will know their wishes if they die. However, a recent Angus Reid study commissioned by Willful, shows that only 2 in 3 Canadians don't know the end-of-life wishes of their spouse or parents. And so this assumption can often lead to additional stress, confusion, and family friction since death, grief and loss can make decision-making highly emotional.
4. Guide them to resources
Sometimes, apprehension around estate planning comes from the misconception that it's an expensive and arduous process. But for most Canadians with simple estates, it's actually easier than you think. Estate planning platforms like Willful make it easy and convenient to create legally-valid estate documents in less than 20 minute — no lawyer required! However, depending on the complexity of their life situation, they may also benefit from legal advice!
There is no 'right or wrong' way to tackle estate planning — every individual and will is unique. Yet some important documents that should be considered include a last will and testament, power of attorney for property, and power of attorney for personal care (also known as a living will). Whether it's helping find them an estate lawyer or showing them how easy it can be to create a will, guiding your parents in the right direction is a good way to help them take that first step!

Create a legal will online in under 20 minutes. Willful will guide you every step of the way, with no notary or lawyer needed. Plus, take advantage of an exclusive discount from Sonnet and Willful.


* Sonnet and Willful have a commercial marketing partnership.
Make sure you're covered with the best insurance plan for your home and auto.