5 things to do before you start investing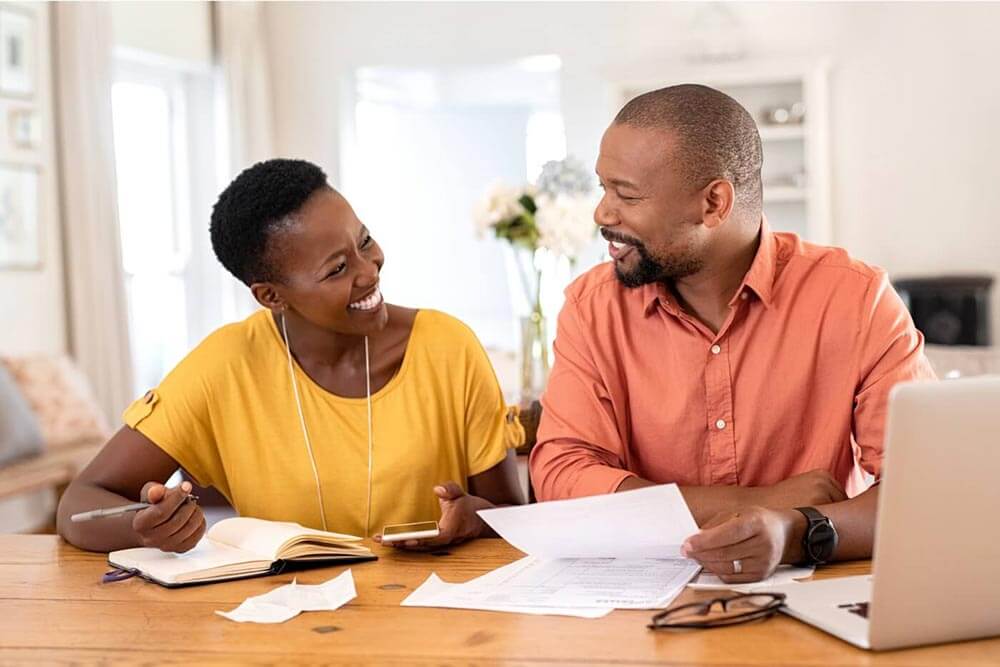 Investing is a great way to set aside money and have it grow over time to help save for your future. But not everyone is in a financial situation to just jump in and start investing. That's totally ok! Maybe you're new to the world of investing, so let's take a look at what you need to do before you actually start.
1. Pay off any credit card and high-interest debt
We all know that debt can accumulate very fast. Whether you have student loans or maxed out credit cards, interest rates can be so high it can be hard to get ahead. It's important to be aggressive and focus on paying off your debts first.
2. Save an emergency fund
Things happen in life that you can't always control, for example you could get laid off, injured, or experience a natural disaster. It's a good idea to have at least six months to a year's worth of savings put a side in a savings account just in case.
3. Avoid spending too much on lifestyle
We get it, you have a social life and there's nothing wrong with enjoying it. We're not talking about cutting out things like going out for dinner (or right now getting takeout) once in a while or buying an item for a hobby you really love. Be on guard for things you thoughtlessly spend money on like that daily coffee or impulse purchases you really don't need.
4. Figure out what your big life goals are
Investing with a purpose is key. Ask yourself; why are you investing? Maybe you're saving to buy a house/condo or maybe you're investing for your future. Your goals dictate how you should invest. For example, if your goals are long term – like saving for retirement, it's better to invest in stocks and let your money grow slowly over time.
5. Choose your investing platform
There are many robo-advisor platforms to choose from. They provide smart, simple investing, without the high fees and account minimums that are usually associated with traditional investing. This makes it easy to grow and manage your money. Do some research to figure out which platform works best for you!
At Sonnet, we've partnered with Wealthsimple to help you start investing. Let's take a look at the features that Wealthsimple offers:
Easy setup
Answer a few short questions about your finances and investing experience and get matched with a portfolio tailored to fit your specific financial needs and comfort with risk.
Low fees
Get access to more of your money with no minimum deposits, low fees and commission free trading.
User-friendly platform
The easy-to-use app or website and easy-to-understand communications help to remove confusion that is usually associated with investing.
Access to human advisors
It's easy to call, or email with in-house financial advisors if you have questions or want to review your financial plan.
Wealthsimple has three main types of accounts. Here's a brief look at each.
Wealthsimple Invest Account
This is the simplest way to grow your money. It's a great option for beginner investors or those who don't have time to choose their own investments. It allows you to build a low-fee personalized portfolio designed for your financial goals.
Open a Wealthsimple Invest account.
Wealthsimple Trade
A great option for those who want to lower costs of investing. It allows you to buy and sell thousands of stocks and exchange-traded funds (ETFs) without paying any commission fees. There's no charge for trades and no minimum account amount required to get started. You can also make an unlimited number of trades.
Open a Wealthsimple Trade account.
Wealthsimple Cash
This is a fantastic option if you don't mind online-only financial institutions and are looking for a no-fee, high-interest savings account. The cash account offers an interest rate of 0.75%, no minimum deposit, and unlimited monthly transactions so you can see your money grow.
Open a Wealthsimple Cash account.
In addition to the three main accounts Wealthsimple offers, you can also invest in Crypto. This allows you to buy and sell Bitcoin and Ethereum.
Ready to start your investing journey? In just five minutes you can open a portfolio that's tailored specifically to your investing needs. Visit our Sonnet Connect page to see how you can take advantage of exclusive offers from Wealthsimple to help you start investing.
Find out how easy home and auto insurance can be.