10 ways to use your kid's room once they head off to university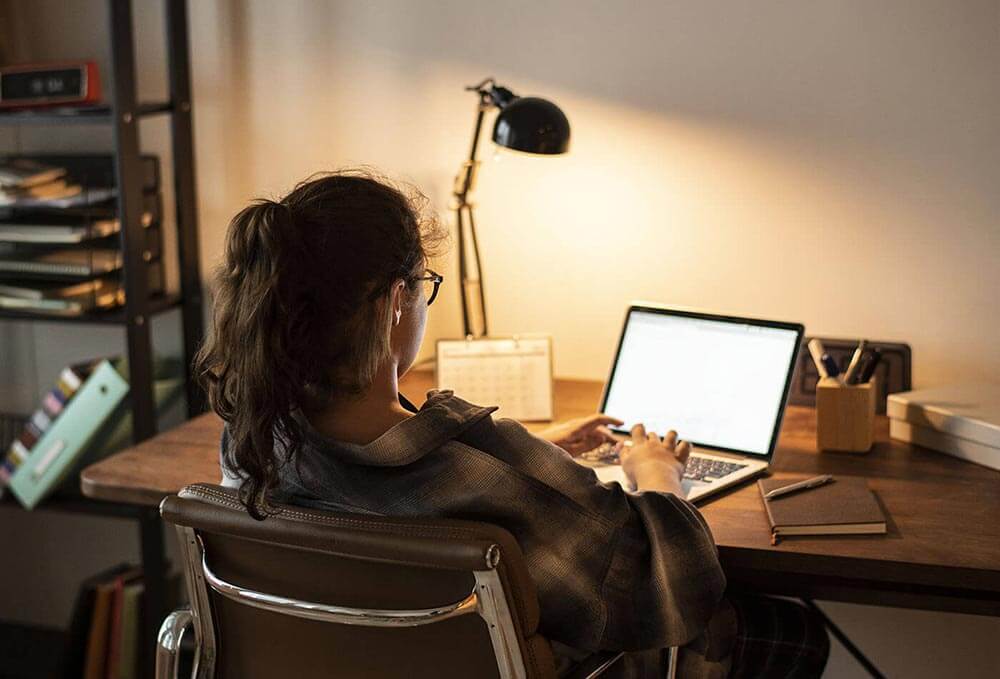 It's a bittersweet moment for parents: their university-bound kids have grown into independent and responsible young adults and are leaving the nest in pursuit of bigger and better things. While it can be difficult to let them fly, it also presents parents with a new chapter in life. And though parents will certainly miss their children, it also means more space to play with in their homes.
If your child has recently flown the coop to start a university career on campus, their bedroom will now be vacant, leaving you with a blank canvas upon which to create a usable space to call your own. Here are 10 great ways to use that extra space wisely.
1. Storage Space
Every homeowner appreciates adequate storage space to house all of life's treasures, but not every home is blessed with enough nooks and crannies to store them. If your home could use a little more room to stockpile your linens, Christmas decorations, old photo albums, or any other items you want to keep out of sight, then your kid's recently-vacated bedroom may be the perfect spot.
2. Guest Room
Whether you have an overnight guest or two on a regular basis or only occasionally, having a comfortable and private place for them to sleep is important. If all you currently have is an empty couch or a pull-out bed in the living room, you may want to give your guests a better spot to lay their heads at night and make them feel more like they're at home, and that spare bedroom can be the perfect spot.
An extra room can serve as the ideal guest bedroom for family and friends who may want to spend the night rather than make a long trek home in the dark. This should be an easy transition if your child's furniture has been left behind; otherwise, outfit the room with fresh linens, cushy pillows, table lamps for night reading, and any other knick-knack that you would want to have yourself if you spent the night in someone else's home.
3. Home Office
If you're like many other Canadians who find themselves working remotely, then you'll appreciate a dedicated space where you can work from home. Rather than take up the dining room or kitchen table and be distracted by other family members or by what's in the refrigerator, create a space that's completely separated from the rest of the home where you can shut the door and stay productive.
Home offices are in high demand these days, so take advantage of that extra space and equip it with a desk, ergonomically-correct chair, adequate lighting, and anything else you need to get through your work day without a hitch.
4. Fitness Room
It can be tough to commit to working out on a regular basis when you have to make an extra effort to pack your stuff, get in your car, and make your way over to the local gym. Plus, physical distancing can be a bit of a challenge in these types of settings, not to mention all the hands that are touching the same pieces of equipment.
While responsible gym owners are taking steps to keep these settings safe and sanitized, you can work out in the privacy and convenience of your home instead without having to worry about wearing a mask or disinfecting everything before you go near it. Whether you're into yoga, enjoy an intense HIIT workout, prefer lifting weights, or are a cardio fiend, that extra space in the house can serve as your very own at-home gym to suit your needs.
5. Extra TV Room
Not everyone in a household likes the same TV shows. If you fight over what to watch on television with other family members in the home, perhaps you may want to set up another living space in that vacant bedroom so everyone can watch what they want at the same time without having to struggle over the remote.
6. Music Room
If someone in the home loves to play the drums, guitar, or even belt out a tune with their vocals, all that volume may be distracting or bothersome to others. To save on the frustration that loud music can cause, you may want to soundproof that extra room and use it exclusively as a space where anyone can practice their instrument of choice without worrying about making a racket.
7. Meditation Space
Sometimes all you want is a quiet space to gather your thoughts and meditate. There are plenty of studies that show that meditation can help people cut down on stress, deal with negative emotions more effectively, and even reduce the sensation of pain.
Perhaps you love to meditate, but find it difficult to find a space in your home that isn't vulnerable to traffic from other family members, including your own bedroom. If that's the case, transform that extra space into a dedicated meditation room.
8. Sewing Room
If you like to sew, then you know very well how much space it takes to lay out fabrics, cut out designs, and set up a sewing machine. It can be a messy job, and if you cram in this hobby in another room that's dedicated for another purpose, you can find the space become cluttered very quickly. Instead, use the extra bedroom as a sewing room where you can leave your projects out at any time and come back to them right where you left off.
9. Home Library
If you're a book lover, then a home library may be the perfect way to use that bedroom. Not only can you house all those stacks of books that may have been cluttering other rooms, but you can also use the space as a reading nook outfitted with a comfy chair, reading lamp, and a cozy corner in which to enjoy your next novel.
10. Play Room
If you still have younger kids in the home, you can give them their own dedicated space where they can play with toys, do some arts and crafts, or play a few video games while leaving your living room intact. With their own space to do what they please, they can mess it up as much as they like without impacting other living spaces in your home.
Lisa Rennie has been working as a freelance writer for over a decade, crafting unique content aimed to educate Canadian consumers. Her constant state of curiosity and incessant need to get the answers to her never-ending questions serve her well as a content writer. In her spare time, Lisa enjoys trying her hand at exciting new recipes, snuggling with her pup, and reveling in the presence of her kids.
Lisa Rennie is a paid spokesperson of Sonnet Insurance.
Canadian university alumni, start saving with an exclusive Sonnet discount.