Why you should consider joining an alumni association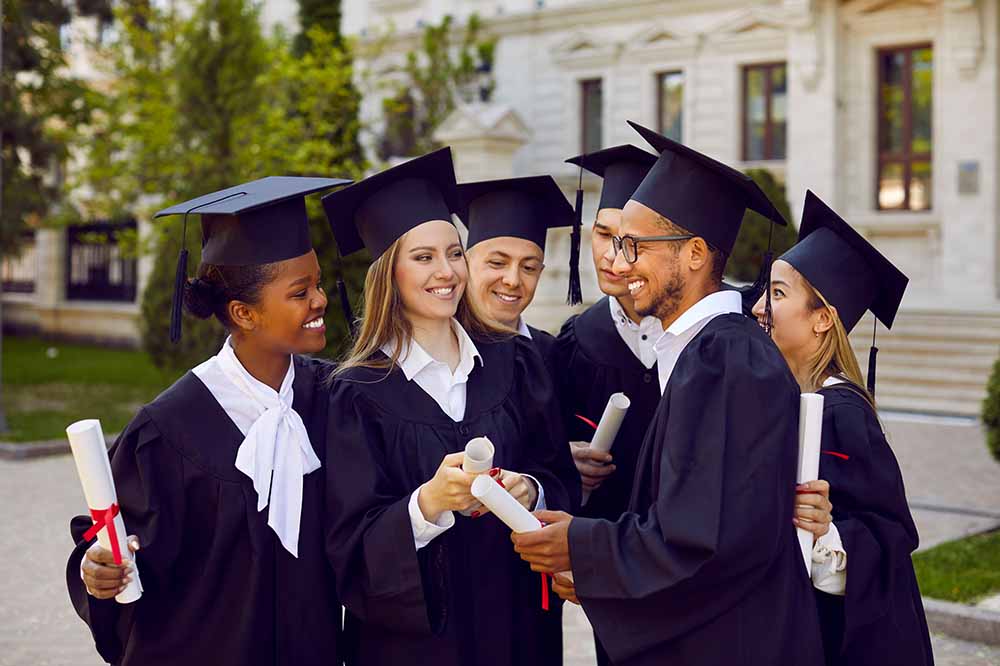 So you've graduated university, you've got your diploma, and chances are you might have some student loans too. The last thing you want to hear about at this point is another university program to pay into. But before you forgo alumni associations too quickly, consider the following: Could you benefit from networking? Could you benefit from online learning with experts in your industry? Or maybe you'd like to take advantage of some discounts on expenses like insurance, gym memberships, or even travel.
Curious now? Here are some of the top reasons why you should consider joining an alumni association.
What is an alumni association?
An alumni association is a group or association that represents the alumni, or graduates of a university. Membership may be free or might come with a fee; if there is a cost involved, it is either paid annually or monthly (it can vary by university). These associations organize and host special events and celebrations, but also come with added perks and benefits. This allows members to maintain or create new friendships, network, and even navigate the professional world post-graduation.
Benefits of joining an alumni association
What are the benefits of joining an alumni association? Each association is different, but some of the most common perks include the following:
Discounts
Alumni associations often have special agreements with various businesses and can offer members exclusive discounts on daily living expenses and products. For example, Sonnet offers university alumni discounts on both home and auto insurance as well as special prices if you bundle both products.
Discounts for alumni can also extend into other aspects of life, including entertainment and wellness. Other common discounts may be included for gyms, theatres, sports and recreational facilities, and classes. You may even receive discounts from professional businesses such as wedding photography. Each alumni program is different in what they offer and how they partner with businesses in the community.
Learning opportunities
Another great benefit to joining alumni associations is the potential learning opportunities that come with it. Graduating fresh from university and entering the professional workforce can be incredibly daunting - this is where some learning and development opportunities may come in handy. These can include but are not limited to:
· Online learning sessions and webinars
· Master courses
· Virtual interview preparation
· Career counselling
· Access to seminars
· Access to training
· Access to conferences
Whether you are trying to break into the workforce or looking to change things up, these types of services can give you a leg up.
Networking opportunities
One of the most underrated draws of joining your university's alumni association is the networking opportunities that come with membership. At the end of the day, this is a community that has brought together like-minded individuals with many helpful connections, and that can be hugely beneficial.
Alumni associations often put on special events for their alumni where you can meet and mingle with fellow members. While many events may take place within the university's local city, many Canadian alumni associations have different chapters across the country and even across the world. So even if you have moved on from your university town, you can still stay connected with fellow alumni to make new friends or even make some career moves.
Give back
Last but not least, being a member of an alumni association provides you with the opportunity to give back to the community. Many alumni associations have tight local connections and can link you to volunteer services that can help boost your professional profile. This could be with a local business, or even with a fellow alumni member who has experience in your field of interest.
As an established alumni member, you may want to give back to the younger generation and look to donate, mentor, or offer your professional skills and experience to new graduates looking to break into the workforce.
How to join an alumni association
If you are interested in joining your alumni association, the best thing to do is get in touch with some representatives. For some Canadian universities, membership is free and automatic; as mentioned earlier, others will charge a fee. Your own university alumni will be able to give you more details about their specific program, inclusions, and how to become a member.


Hannah Logan is a Canadian travel writer who dreams of being just like Indiana Jones. You can follow her travels on her personal travel blog Eat Sleep Breathe Travel where she shares her travel tales and (mis)adventures around the world.
Hannah Logan is a paid spokesperson of Sonnet Insurance.
Canadian university alumni, start saving with an exclusive Sonnet discount.