How to adjust to a new work/home routine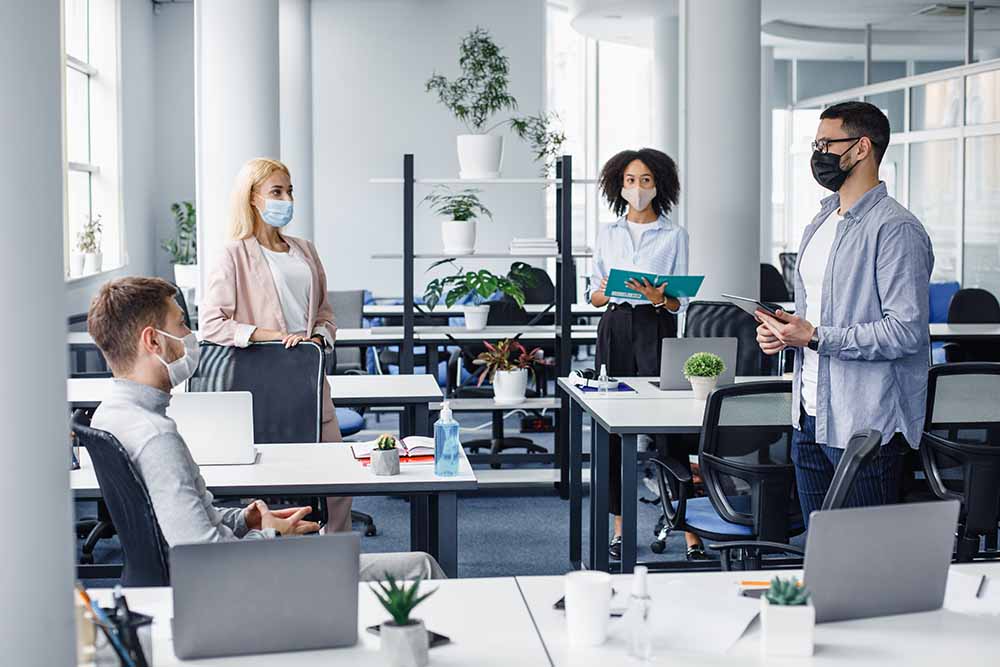 As COVID-19 restrictions start to wind down, many people are being recalled to the office by their employers. While some people are going into a hybrid office and work-from-home routine, others may be headed back to the office full time.
Regardless of your situation, these new changes will have an adjustment period. Consider the following tips if you're looking to come up with a new routine as quickly as possible.
Try to keep a consistent morning routine
While it may be tempting to sleep in whenever you're working from home, it might be a good idea to wake up at the same time as you would when heading into the office. By doing this, you're putting your internal clock on a schedule that can be better for your overall health.
For the days when you're working from home, you can use the extra time to get ready or to catch up on current events. Alternatively, you could potentially start prepping some meals or even doing some chores, so you don't have to deal with it later.
Relax while commuting
If you're driving to work, you could take the opportunity to listen to podcasts or audiobooks. For those that take transit, you have more options. You could read a book or even play games on a mobile device. Regardless of your method of transportation, you want to put your mind at ease before you get into the office.
Respect your time
While everyone wants to keep their employer happy, it's a good idea to respect your own time. There's no reason for you to check work emails when you get up or during your commute. You also shouldn't feel guilty blocking time off for lunch when working from home. You won't be productive if you're trying to eat as quickly as you can in orer to get back to work.
It's also a good idea to try and make sure you log off at a consistent time each day. Doing this can ensure you're not overworking and dedicating some time to personal things such as working out or helping your kids with homework.
Divide and conquer
If you live with your partner and you're on different schedules, it's a good idea to split up tasks when possible. For example, it's not fair to automatically assume that the partner that works from home full-time will do the housework and cooking. This could potentially create some friction within the relationship.
Talk to your spouse and see what chores can be split up. It's also important to discuss what matters most to each partner. Not everything needs to be done during the week, so don't play the blame game if something doesn't go the way you expect it to.
Spend on things that help you
Although many people focused on saving during the pandemic, spending a little certainly doesn't hurt. For example, buying a dedicated desk and ergonomic chair can help you with your productivity and posture. Even purchasing a high-quality microphone, headphones and a camera can make a massive difference if you're constantly taking meetings at home.
Admittedly, some people that live in smaller spaces might not have enough room for a dedicated workspace. If that's the case, don't be afraid to spend on things such as an occasional takeout meal or a subscription service that will make you feel better when you're not working.
Get outdoors
The odds are what's going on around your office has likely changed since the pandemic started. Unfortunately, many retailers and restaurants have closed, while new ones have opened up. It's a good idea to explore to see if anything interests you. Even if you have no interest in spending, you could just go for a walk to get some fresh air and exercise. Remember, you want to ensure you're getting some time for yourself each day, even at the office.
Get to know the new people
Many people returning to the office may meet co-workers for the first time in person. Even though you may have been working with them for months since the pandemic started, it's not easy to get to know people online. So when at the office, be sure to introduce yourself to people you interact with regularly. You don't need to be their best friend, but it's a good idea to try to have a few conversations with them, so things don't feel awkward when you pass them in the hallways.


Barry Choi is a Toronto-based personal finance and travel expert who frequently makes media appearances. His blog Money We Have is one of Canada's most trusted sources when it comes to money and travel. As a completely self-taught, do-it-yourself investor with no formal training, he makes money easy to understand for all Canadians. His specialties include personal finance, budget travel, millennial money, credit cards, and trending destinations.
Barry Choi is a paid spokesperson of Sonnet Insurance.
Looking for a home and auto insurance quote?