How working remotely could affect your employees' home and auto insurance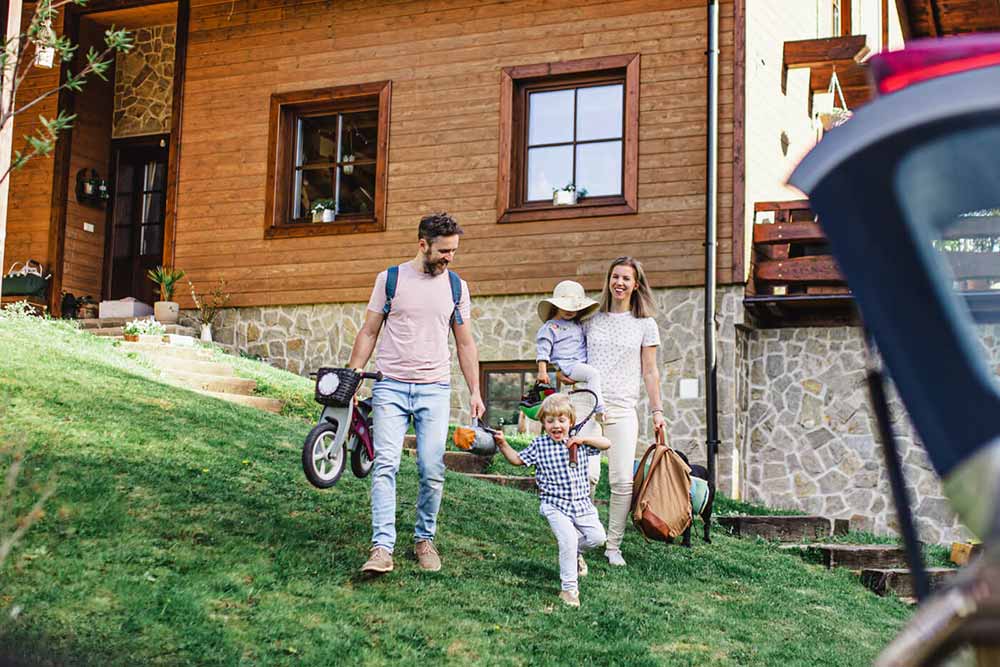 Many Canadian's routines have changed as a result from the pandemic. From driving habits to working remotely or even new living arrangements – your employees and ultimately, the overall work dynamics will be affected. But change is good because it allows everyone to experience new things and adopt a new way of living.
That being said, adapting is key to long-term success both personally and professionally. Here are some insurance questions and answers your employees may be asking if they've recently made some changes to their lifestyle.
How can I lower my auto premiums?
We get it. The cost of daily life continues to increase day by day. Although there are ways to cut out expenses and save, auto insurance is not something you can opt out of. But this doesn't mean there aren't ways you can save on auto insurance. Here are a few changes that can impact your auto insurance premium:
Review your coverage often. Your insurance needs can change. Make sure you're paying only for the coverage you need by looking through your policy on an annual basis. Are you driving less these days? Update your daily and annual mileage in your policy.
Increase your deductible for physical damage coverage. Increasing your deductible can save you money monthly. But, remember in the event of a loss you'll be responsible for paying the deductible, so make sure you're comfortable with the amount.
Switch to comprehensive only coverage (unavailable in Quebec). If you decide to put your vehicle into storage for the winter, switching to comprehensive only coverage will save you money. However, if you're making even the occasional drive, you legally cannot drive with comprehensive only coverage. So, whenever you want to start driving again, you must return to your original coverage.
Heads up! In Quebec, Comprehensive only coverage is not available as an option. Instead, you may add the QEF 16 endorsement - Suspension of coverage during vehicle storage. Remember - you'll have to add QEF 17 - Reinstatement of coverage after vehicle storage when you're ready to take your vehicle out of storage so you can legally drive it again.
See if you qualify for a group discount. Sonnet offers discounts to many groups and associations. Find out if you qualify and save more with Canadian University Alumni, professionals, or a groups and associations discount.
Do I need to update my home insurance if I'm working from home?
Generally speaking, you don't need to update your home insurance if you're working from home on a full or part-time basis.
Unlike auto insurance, an increase in "use" won't mean paying more premiums. Think about it, there's much less risk of things like break-ins or pipes bursting when you're home more often. But there might be an increased chance of fire from cooking at home or injuries from guests.
However, take note that there is a difference between working from home, being self-employed and running a business from your home. Each scenario will be different from an insurance perspective. Check with your insurer if you're not sure what kind of home coverage you need.
How can I save on pet insurance?
If you're one of the many people that got a new cat or dog during quarantine, you probably also got pet insurance. Are you a Sonnet customer? You can save 5% on pet insurance. To access this saving, sign in to your Sonnet account before getting a pet quote.
Questions employers should be asking to help employee well-being
How can I help my employees be less stressed about their finances?
There are many ways you can help your team save money on everyday expenses. A simple and effective solution is offering total rewards. Sonnet's group insurance program is free for companies to join and it'll help your team save money on things like home and auto insurance.
If you're an HR leader or benefits plan administrator all you have to do is sign up and Sonnet takes care of the rest in three easy steps:
Custom plan creation
Landing page setup
Go live quickly and easily
Do employees want digital home and auto insurance?
Yes! Your employees already rely on digital tools and processes to do their jobs. Setting up insurance over the phone is complicated and time-consuming. With Sonnet, employees can quote, buy and manage their policies online.
Employers who're aware of ongoing external changes, will be able to better understand and accommodate their employees. By easing the burden of financial stress, employees are more likely to be happier and productive at work. This is why it's key that businesses can adapt to continually support employee well-being.
Find out how easy home and auto insurance can be.