Sonnet partners with SickKids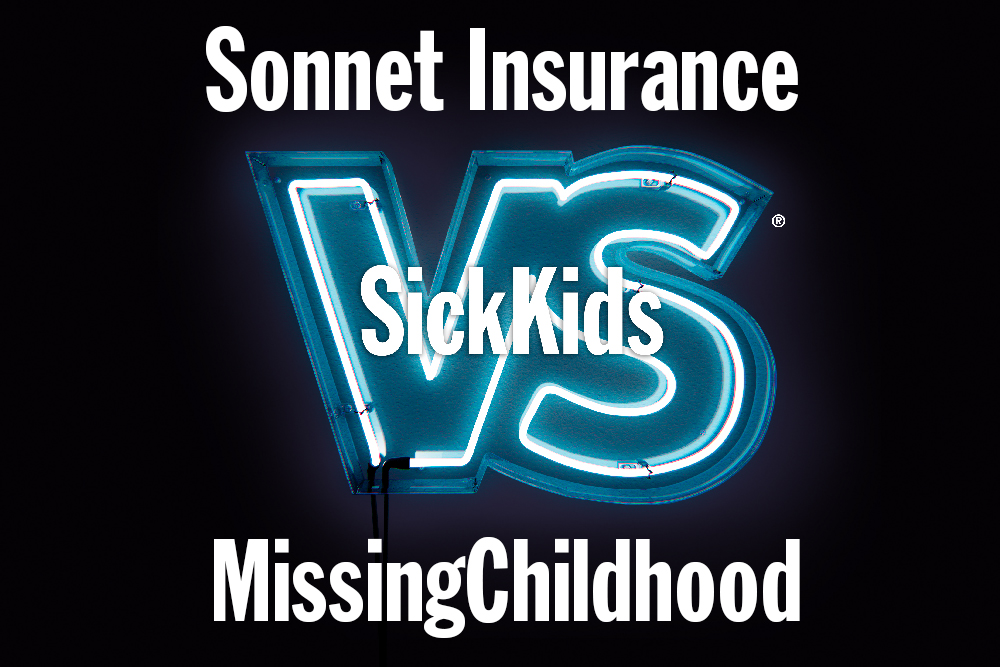 In 2022, Sonnet made a three-year commitment in the Patient and Family spaces at the Hospital for Sick Children. The family spaces create warm and engaging atmospheres where kids can simply be kids. It's a bright spot in the hospital for families missing home. SickKids Family Spaces are run by Child Life Professionals who are trained in paediatric psychosocial care, as well as child and youth development. They provide essential support to patients at a time of increased stress, uncertainty, and isolation.
Sonnet's donation allows SickKids to run the Child Life spaces on a daily basis, from technological improvements to continuous staffing, as all of the talented and dedicated employees are fully donor-funded.
Examples of the Family Spaces
o MARNIE'S LOUNGE: This engaging activity room has shifted from group programming to 1:1 play opportunities for kids and their families. Patients can safely enjoy an activity of their choice like making slime, cooking, or arts and crafts. These play-based activities provide a distraction and help kids cope with hospital life. Therapeutic activities like 'medical play' help normalize the hospital experience and give an outlet for kids to talk about their fears and anxieties.
o MARNIE'S STUDIO: Marnie's Studio, perhaps best known for the SKOOP TV, has gone broadcast-only since the pandemic hit. The studio has increased the number of weekly shows from 9 to 16, and includes fan favourites like Story Time, Kahoot Trivia Game Shows, and Child Life Bingo. These interactive shows help kids connect with other patients, enjoy virtual experiences, and create special memories such as chatting with celebrities like Ryan Reynolds and Auston Matthews.
o CHILDREN'S LIBRARY: SickKids patients spend most of their time in hospital rooms and other clinical spaces, so books are an important tool to help them escape the challenges of their illness. SickKids librarians have developed unique literacy initiatives and have been making books more accessible to patients during the pandemic.
o MULTISENSORY ROOM: Tucked beside Marnie's Studio, the Multisensory Room is an oasis of calm filled with distorted mirrors and dazzling lights. While fun for kids and caregivers, this unique space is also deeply therapeutic for a broad swath of patients, from kids with chronic pain to those on the autism spectrum who benefit from controlled stimuli.
Sonnet will continue to support and provide access for employees across Definity to support SickKids and the Foundation in all their work.
Quotes from the SickKids Team and former patients
Hospital Child Life space staff Carolynn Darrell Cheng (Supervisor Family Spaces and Special Events): "Our Family Spaces are 100% funded by donors who recognize the importance of play and connection for kids and families. Playrooms and creative spaces aren't a 'nice-to-have', they're a 'must-have' – they're essential to the healing of the whole child and their family. This type of care isn't standard in other paediatric hospitals, but it's a priority here at SickKids, thanks to the generosity of donors like you."
Past patient Amanda Pablo: "In 2017 at the age of 17 years old, I spent two weeks at SickKids Hospital as I underwent spinal fusion surgery. For that period, SickKids was a home to me. Having communal spaces in the hospital such as Samsung lounge and Marnie's lounge made it feel less like a hospital and more like a community. We joked that Marnie's lounge was our living room. I spent my evenings in that space, watching movies, baking cookies, and playing air hockey with other patients. They hosted workshops like "Spooky Cake Decorating" night around Halloween. When friends and family visited me in the hospital, I would bring them down to the lounge to host them and have some fun. On my rough days where I couldn't leave my bed to make it to the lounge, I was able to watch the live stream and participate in hospital wide game show hosted in Marnie's Studio, it was awesome, I even won a Blue Jays hat! I will never forget the lively colours, interactive technology, and overall fun atmosphere that those lounges provided. You were truly never bored!"
SickKids Foundation leader Seanna Millar (Senior Vice President, Corporate and Community Partnerships, SickKids Foundation): "SickKids' approach for delivering health care centres on the overall needs of patients and families, beyond just treating their illness. Our Family Spaces provide refuge for patients from painful procedures, constant beeping and alarms, and the anxiety of hospital life. They are safe spaces where kids can hang out without fear or worry. It's also where families can come together to heal. We are grateful to Sonnet Insurance for our three-year partnership that will help support these spaces. Thank you for helping to return normalcy to patients' lives."