How to get started with a personal business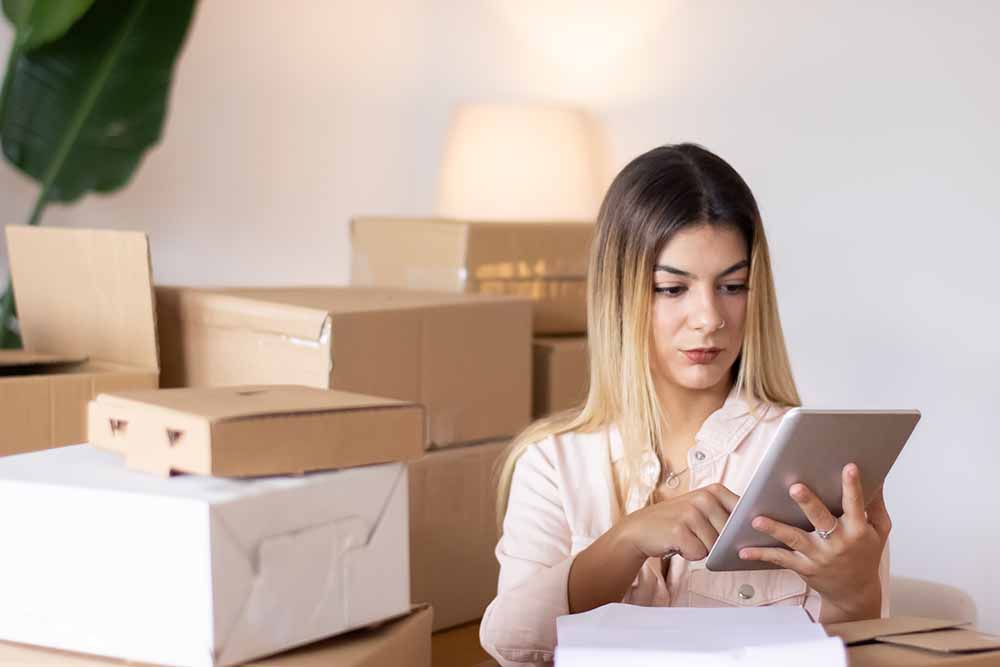 Have you ever thought about starting your own business? While it may seem like a pipe dream, having your own business can be extremely rewarding. Not only do you get to be your own boss, but you get to decide how your company operates.
Admittedly, running a personal business is no easy task. A lot of hard work will be required, and there's no guarantee for success. That said, if you plan things out in advance, you'll likely be more prepared for the challenges that come. Here are some tips on how to get started with a personal business.
Come up with a business idea
If you're going to start a business, you need an idea first. Many potential entrepreneurs will use their own pre-existing skills to help them get started. For example, a graphic designer might freelance on that side. Alternatively, they may use their skills to develop some promotional materials for their new business idea. Once you have a business idea in mind, you can analyze it further to see if it makes sense.
Figure out what's required
Some businesses don't require much work, while others might require a lot of capital. Also, some business opportunities can be run out of your home, while others might require a retail space. Once you start looking at the finer details of what's involved with your business idea, you can start making important decisions.
For some personal business owners, starting off small is the way to go. By doing this, they can test the waters before they start to expand or look for more clients. You could also focus on a specific niche that's currently underserved. Although you might not have as much reach, you may get noticed more since you're focusing on something specific.
Ask yourself if it's sustainable
Starting a business can be exciting, but you need to be realistic. If you're going to quit your full-time job, you need to know if your new business can sustain you for many years. Diving in headfirst can force you to go all-in on your business, but it may not leave you with much of a security net.
In addition, you need to figure out if your business idea is a fad or trend. Fads can be incredibly popular for a short period of time, but they can also be forgotten quickly. Think about the long game and see if your business is trending in the right direction. If you're able to start a business that grows naturally over time, you can do quite well.
See if there are any rules or regulations
Before you start any business, you should check if any rules or regulations govern your idea. For example, if you're looking to sell food, there might be specific regulations about where the food is cooked and how it's stored. You'll also want to think about any products you might consider importing as part of your business. There might be restrictions about what you can and can't bring in. Don't think of these rules as a barrier - they're actually there to protect you and consumers. Once you understand what's in place, you can ensure your business meets any obligations.
Try a test run
If possible, see if you can validate your business idea in any way. For example, if you've come up with a new product idea, you could have friends or family test the product first to get feedback. Eventually, you'll want to try your idea with a broader group to see if their reactions are similar. Then, based on what you hear, you can adjust your product or idea to appeal to more people.
You'll also want to look at some other avenues to test out your product. For example, you could set up an online shop, rent a stall at a local market, or even start crowdfunding. Getting some exposure while learning about your product is key to growing your business. More importantly, if people buy or invest in your product, it validates that you have a good business idea.
Come up with a business plan
With a business idea and potentially a product in hand, you should write a formal business plan. As weird as this sounds, this can make or break you. Many business owners jump right in without a plan but can quickly fail when something happens that they're not prepared for.
A formal business plan is a rough guideline about the direction you want your business to go in. Your business plan doesn't have to be too detailed, but it should outline things such as your costs, competition, and profits. In addition, you'll want to list out any current unknowns so you can focus on getting answers as you scale up your business. Don't worry if things don't go exactly according to plan; that's part of being a business owner. That said, having a plan will give you some direction.
Get your finances in order
When getting started with a personal business, the final thing to consider is your finances. Most people will fund their business on their own, but you could also potentially get a loan from the bank. Note that getting a traditional business loan is usually more challenging than a personal line of credit. If you do end up borrowing money, you need to make sure you have a plan to pay it back.
Besides funding your business idea, you should become familiar with finances in general. You're going to need to learn about balancing your books, making payments on time, managing your cash flow, setting aside money for taxes, and more. It can be daunting at times, but it comes with the territory.


Barry Choi is a Toronto-based personal finance and travel expert who frequently makes media appearances. His blog Money We Have is one of Canada's most trusted sources when it comes to money and travel. As a completely self-taught, do-it-yourself investor with no formal training, he makes money easy to understand for all Canadians. His specialties include personal finance, budget travel, millennial money, credit cards, and trending destinations.
Barry Choi is a paid spokesperson of Sonnet Insurance.
Make sure you're covered with the best insurance plan for your home and auto.