Why vacation days are important for employees and employers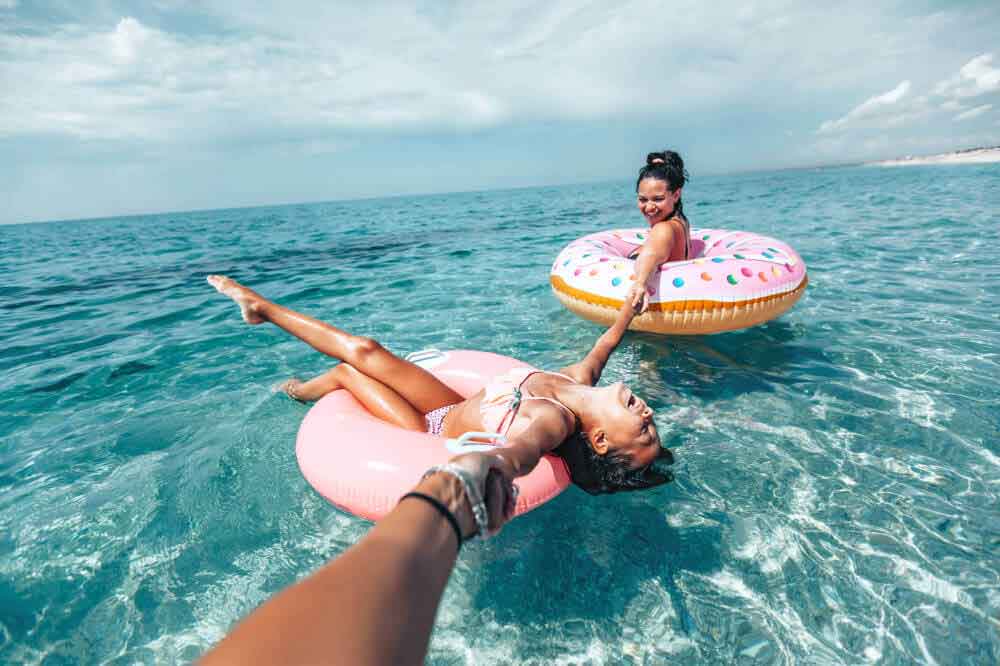 This might be surprising to learn, but many Canadians don't take all their vacation days. Some employees feel guilty taking time off and for others, it's not worth it to have work pile up. It's clear that something needs to change. Employers need to think of new ways to encourage their teams to take full advantage of their deserved time off. Because in the end, both employers and employee's benefit.
Why Canadians aren't taking vacation days
It seems ironic that many Canadians don't use their vacation days yet they feel vacation deprived. Something isn't adding up. Heavy workloads, trying to save money or pay off debt, and family schedules are the top reasons for not taking time off. And on top of this, working-from-home has made it even more difficult to have clear boundaries between work and pleasure.
According to a survey from Expedia, 71% of Canadians feel more burned out than ever. The study found that Canadian workers took less vacation than the global average. And they let one third of their vacation days go to waste. So, it's understandable that the combination of all these things is taking a toll on your employees' overall well-being. Something's got to give.
A few key takeaways from the survey:
Women took slightly less vacation than men
Gen Z and Millennials were more vacation deprived than those aged 50 and older
Over a third of Canadians brought their work laptops on vacation and 25% frequently joined work calls
43% of Canadians put their cell phone numbers in their OOO work emails or gave it to coworkers or clients
Around 40% feel the need to apologize or make excuses for taking vacation time
But the problem may not be employees or employers, it could just be Canadian culture. Canadians have some of the lowest mandated vacation times in the world. By law, Canadian companies must offer at least ten vacation days for every completed "year of employment". This is higher than our American neighbours but it's much lower than most Western European countries.
The benefits of taking time off work
Did you know that stress is the number one cause of burnout for the majority of employees? Thankfully, there's a solution. Vacation or paid time off (PTO) is a healthy way to unplug, unwind, and relax from the pressures of work. There's a strong correlation between vacation and productivity, which means both employers' and employees' benefit.
Reasons why employees and should take vacation:
Better mental and physical health
Increased productivity & retention
Happier workplace culture
Better work-life balance
While it's a good idea for professionals to invest effort into their careers, it shouldn't come at the cost of one's physical or mental well-being. So, with that said know that it's equally important for employees to take time off! And with stress-related costs skyrocketing, taking a vacation should be a no-brainer.
How to encourage employees to take vacation
Take a moment to reflect on your workplace culture. Are there reasons why your employees aren't taking their deserved time off? If your employees aren't clocking out occasionally you might want to ask why. And although many HR managers try to promote work-life balance to improve productivity, it can be tricky to get everyone to put it into practice. Thankfully there are several easy ways that senior leadership and managers can lead by example.
What leaders can do to encourage employees to take vacation
All members of the leadership team should take all their vacation days
Encourage your team to take time off for no specific reason – you don't have to "go somewhere" to take a day off
Set up processes that allows for workload coverage when someone is off
Balance workloads so that everyone has the same amount of work or hire more staff to distribute the load
What HR can do to encourage employees to take vacation
HR should clearly communicate your company's vacation policy with instructions on how to book days off
Limit vacation carry over year to year or have a "use it or lose it" policy
Make vacationing part of your workplace wellness culture by sharing out of office alerts, posting vacation photos in messaging channels, or having the option to "buy" extra days off
Send vacation balance reminders periodically
Heads up! If you're taking a vacation longer than two weeks, not only will you coordinate with your team ahead of time but also to pre-arrange to have a friend check in on your home. Some insurers even have this as a requirement if you're away consecutively for more than 14 days. There's nothing worse than coming home to an unexpected accident like flooding, a break-in, or pipes that have burst. Here are 4 ways to prep your home for vacation.
Companies and organizations need to prioritize the well-being of their employees. And while not all employers can afford to provide extra vacation days, it's important to encourage your team to at least take the time off that they're entitled to. So, whether it's camping in the woods, laying on a beach, or even reading in the backyard – get your team to actually use those vacay days.
Investing in your team holistically means addressing their physical, mental, emotional, and financial well-being. Remember, your team is your biggest asset. And healthy teams mean healthy organizations. By taking care of their needs, they're more likely to be the best version of themselves while at work. Encouraging your team to take time off is one way that employers can positively impact their well-being.
Another easy way to provide a value-add to your team is through group insurance. Sonnet's group insurance program helps associations and employers to deliver meaningful benefits to their organizations, helping them save time and money on their home and auto policies. And it's completely free for employers to join.
Healthy teams mean healthy organizations. And since all teams have diverse personalities and needs, it's important to deliver a range of perks. Your team will thank you for it!
Looking to enhance your company's total rewards offering with group home and auto insurance?