What employees want and need from a digital environment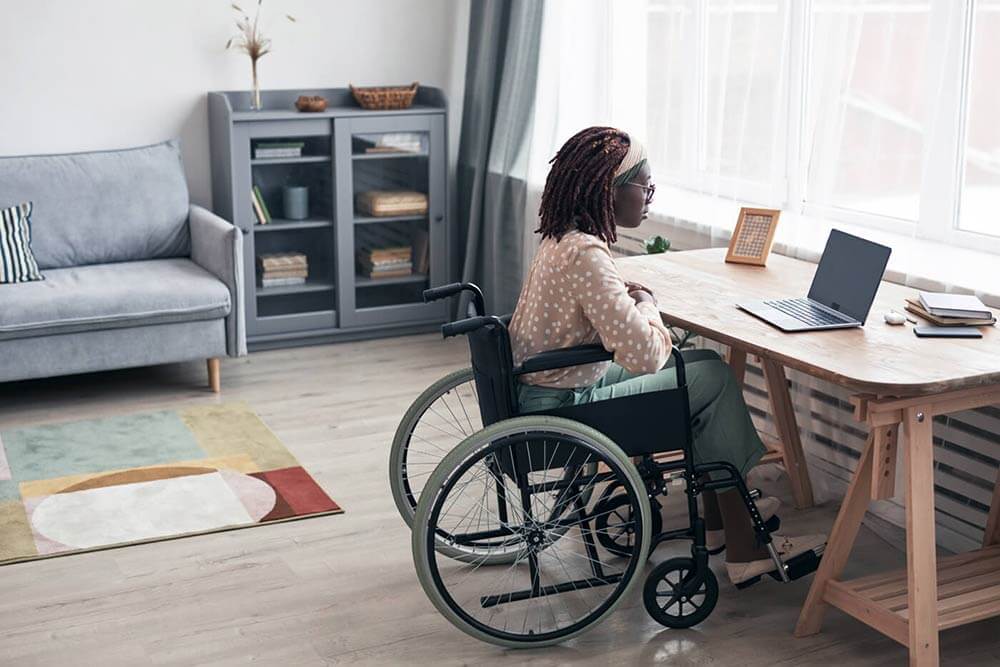 Overnight, a lot of companies were forced to become completely digital. Grocery stores became focused on online delivery. Schools shifted to online learning. And retail stores moved to ecommerce. Overall, most organizations have smoothly transitioned to a digital workplace. While there are many benefits of this new way of working, it also comes with its own set of challenges. There's usually a lot of focus on the customer, but employees need extra support right now.
How can you keep your teams motivated, connected and productive while working remotely? Here are 3 ways to help your employees feel comfortable in the new digital workplace.
1. Revisit and reinforce your company culture
In a recent study, 51% of employees said they felt less connected to their company culture while working remotely.1 Although they may be "alone", employees need to feel that they're still part of a team. Create a digital environment where team members can feel excited about their job. Tools like Skype, Microsoft Teams, and Zoom make it easy to connect and see each other.
Equally important is time for casual conversations. Create channels on a chat platform where you can have fun talking about things like food and movies. Feeling connected to your peers when working towards a shared goal, and strengthening friendships, helps drive engagement.
Having video meetings and digital water cooler chats is just the tip of the iceberg. HR leaders, managers and employees all play a role in building company culture. Why not ask your employees what they want and need from a digital environment? This is a great way to make sure your company culture accurately reflects the whole team.
2. Help employees maintain work-life balance
Today, employees work more hours than ever. Most people are on their phone, computer or tablet (or multiple devices) for the majority of the workday. Since technology makes it so easy to always be connected, many employees are feeling burnt out. It's harder to maintain a work-life balance when work is only a click away.
Company culture should discourage having to be always online or work overtime – especially after work hours. Millennials will soon make up the majority of the workforce, and they place a high value on culture over a paycheck. So, companies that prioritize employee well-being, are more likely to keep their teams happy and healthy in the long run.
TIP: Keep in mind that there's a real person behind the screen. Encourage employees to unplug (when appropriate); it helps build stronger teams. Suggest a technology detox, which can enhance sleep, reduce stress and improve overall health.
3. Offer digital benefits
While traditional benefits are valuable, they don't meet the needs of all employees. It's important to check in with your team to find out how they're doing. With so much uncertainty in the world right now, people are feeling extra stressed out about their finances and are looking for ways to simplify and improve their lives.
Providing additional digital resources can help. Digital benefits are no longer just a "nice to have" – they're expected. Employees can easily access and manage them from home, which takes away some of the stress during these trying times.
For example, our Sonnet Connect partnerships provide members with helpful information and a range of digital services to help lower the cost of owning a home and a car. And it's all digital! With these extra rewards, employees are more likely to be productive at work.
Did you know? Sonnet's group insurance is free to join. It's an easy benefit to offer employees and will help your team feel more stable financially.
It's a fact – companies are going to have to get used to working both in the office and remotely. Adapting to this new working world will help set teams up for success. Company culture, work-life balance, and digital benefits are all areas of focus that will help organizations build stronger teams.
Looking to enhance your company's total rewards offering with group home and auto insurance?
Marketing Technology Insights: MarTechSeries