Why a group insurance program is a win-win for employers and employees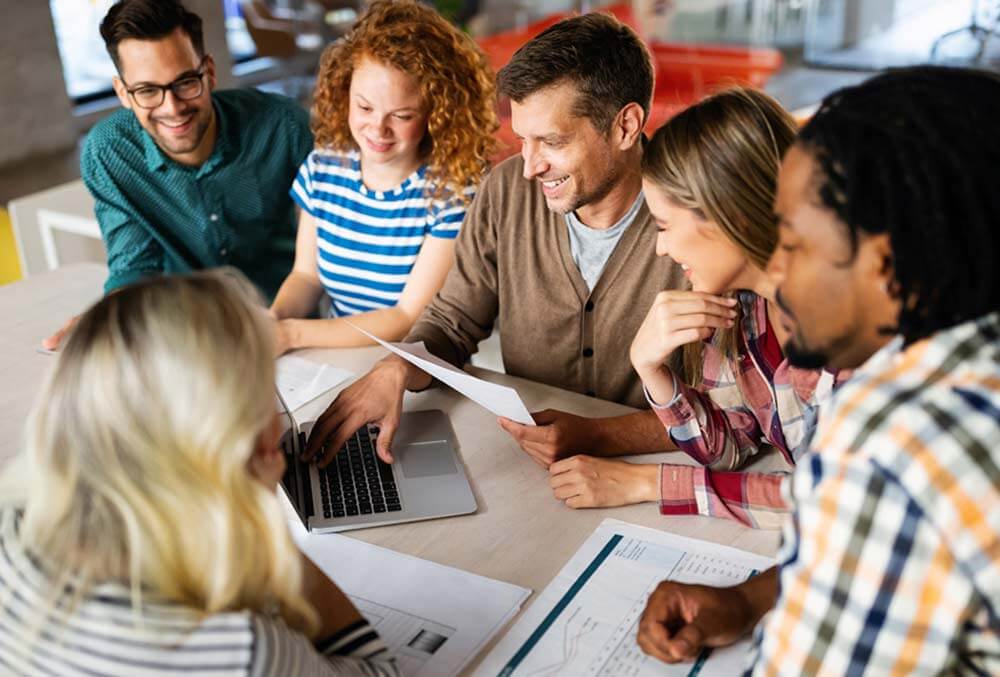 This past year our work and home lives have changed a lot. It makes sense that so have the needs of your employees. Studies have shown that 48% of full-time workers feel their current rewards don't meet their needs. Today, employees are looking for services and benefits that help them live better lives - both personally and professionally. Offering your employees tools and education on financial wellness is one way you can help bridge this gap.
Nearly half of the average household budget goes towards housing and transportation1. So, saving on home and auto insurance can help reduce financial stress. A group insurance plan is a great solution that's also easy to implement for employers.
Here are 3 reasons why a group insurance plan is a win-win for both employees and employers:
1. Free to join and set up is painless
The program is completely free for plan sponsors to join.
Getting started is easy. The implementation and onboarding processes are fast, simple, and completely frictionless.
Your company is provided with an exclusive group discount. Members just need to look for the "Group Discount" field when getting a home or auto quote. Employees can use their group ID to confirm they're a member.
Sonnet's group insurance plans can be easily added into your existing benefits program. You can add your unique landing page to an internal portal, benefits platform, or however you see fit.
We never ask for your employees' personal details.
2. Adds value to your organization
Build member engagement by showing your team that you're working for them.
We provide you with helpful marketing materials. When you're ready to launch the program, we'll help you communicate the benefits to your team.
We can also provide educational content on financial wellness, lifestyle info, and home and auto tips. (We never spam your employees or send unwanted communications).
These organizations trust Sonnet. You should too.
o Canadian Association of Social Workers (CASW)
o The Canadian Society of Association Executives (CSAE)
o North York General Hospital
3. Helps your employees save time and money
Employees save money with:
o competitive rates
o home and auto bundle options
o group discount on policies
Employees can apply their exclusive discount, get a quote, and get insured – all within minutes. Sonnet's digital platform is accessible 24/7 from mobile, tablet, and desktop.
Policies can be managed all online. There's no need to call us to get insured or to make updates to a policy.
Sonnet may be a digital company, but when it comes to making a claim, we're just a phone call away. Policyholders have 24/7 claims support and guaranteed repairs from our pre-screened vendors.
In addition to saving on insurance, employees have access to Sonnet Connect. They receive exclusive discounts, promotions, and free offers from partners. Protect and simplify your life with Wealthsimple, Willfull, and many others.
Offering a group insurance plan shows your employees that you're invested in their well-being. It's free to sign up, easy to get started, and it helps your employees save time and money. Both the employer and employees' benefit from a group insurance plan. When employers look after their team, the whole business succeeds.
1 Survey of Household Spending 2017, Statistics Canada
Looking to enhance your company's total rewards offering with group home and auto insurance?