Communication as a pillar of remote leadership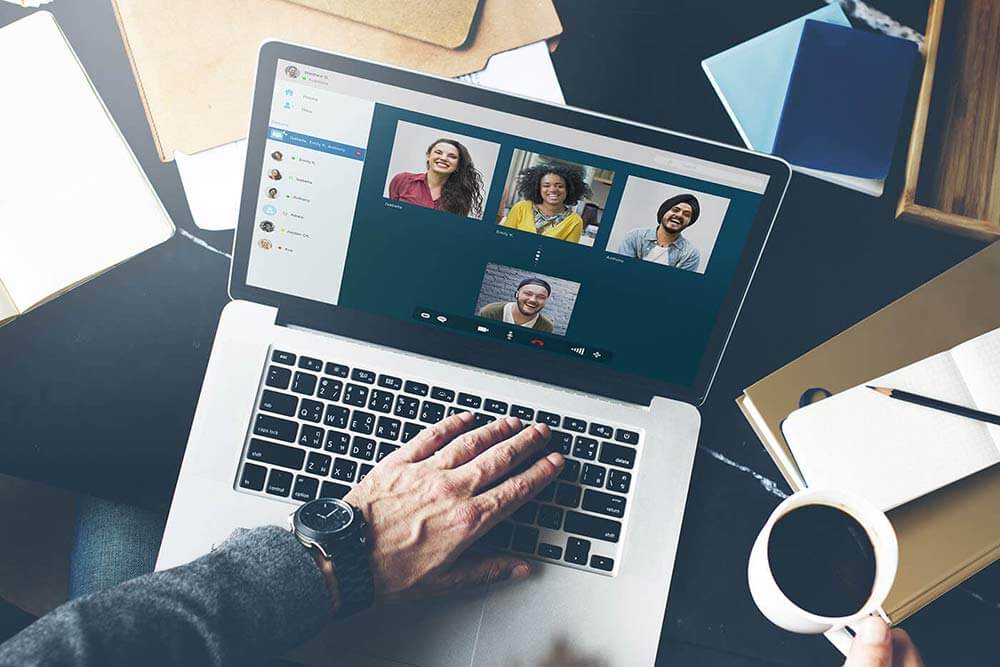 Even if technology companies are among the best equipped for a sudden transition to remote work, this has challenged leaders in a variety of new ways. Ever mindful of the health and well-being of our direct reports, we can feel the impact of this change in the individual's morale and the team's cohesion. Luckily, we have an important tool in our toolbox: communication.
A leadership superpower
Communication is a key skill for an engineer. It's what allows juniors to accelerate their learning through their peers, intermediates to coordinate their efforts and seniors to make the pitch of the century about the value of great technological leaps.
Unfortunately, this skill often finds itself overshadowed by technical skills. As a result, any pain points in a team's communication or in coaching individuals are multiplied in a remote context. This not has a direct impact on internal concerns like task management, but it also leaves us ill prepared to handle external factors like morale.
Better meetings, for goodness's sake!
We've seen a new phenomenon crop up with this sudden shift to remote work: meeting exhaustion. While it's a normal response to want to compensate for the lack of the thousands of little day-to-day interactions with more meetings, their assault on our calendars seemingly leaves people spending more time describing what they intend to do than actually doing it.
It's that much more important to have good practices around meetings to ensure to get the most value out of it. Here are a few tips that have served me well:
· A prerequisite for scheduling a meeting is to take the time to write a clear and concise explanation of the desired outcomes, and also an agenda to achieve it.
· If those outcomes can be reasonably achieved in an email or online chat, favor that approach.
· Try to limit your invite list to the people who can contribute to the discussion. Meeting notes and recordings should be sufficient for anyone who just needs to be informed of what was discussed.
· Always end a meeting with a summary of the salient points brought up and action items. This will help avoid wasting the time used and also reinforce the feeling of accomplishment.
· It should be acceptable to refuse a meeting invite or to leave if an attendee has reason to believe they are no longer needed. Cultivate a culture of honesty and efficiency.
Are we headed in the same direction?
The best approach to tackle meeting exhaustion, however, is to reduce the need for them. For this, we need to lean on other means to keep everyone aligned on the big recurring questions: What are we doing? Why? When will it be delivered?
Most of us are already quite familiar with agile methodologies and the many task management applications designed to safeguard good prioritization. The proper use of these tools becomes even more important when you can no longer rely on people aligning organically in chats around the office coffee machine.
But the real pain point is felt at a higher level, in the communication of overall direction. The creation and communication of organization-level vision, team mission, and roadmaps should be made an even greater priority than before for leaders. They help frame the day-to-day decision making that every developer faces when working towards a deliverable. In a remote setting, this information should be written down and made available in shareable documents.
Taking the time to talk
Beyond the need to align on work objectives, informal discussion is equally as important to build and maintain the culture and relationships that allow teams to function and maintain morale. When working remotely, it is much rarer that spontaneous discussions occur outside of scheduled meetings. Leaders thus have to be extra proactive in instigating these kinds of interactions for their team's benefit. The simple act of suggesting that people show up to stand-ups 15 minutes earlier so they can have a coffee break together to chat about anything can make all the difference in the world.
Every person is experiencing this crisis differently. Some find the lifestyle change a welcome one, while most others are struggling for a variety of reasons. That's why it becomes doubly important to schedule recurring one-on-ones with direct reports to be there for whatever they need. I generally find that a half-hour every 3 weeks does the trick for me, but your mileage may vary.
New constraints require new solutions. Even though communication is the obvious pain point when transitioning to remote work, it's important to take the time to question all our processes and objectives to see if they still fit this new reality. This will allow us to offer a work environment that is healthy for a unified team working towards realistic deliverables.


Adam Blahuta is a Development Manager for the Visual Scripting team at Unity Technologies, makers of the world-class Unity Real-Time 3D development engine. A graduate in Computer Science from McGill University, Adam has worked in the video game industry for the past 12 years, including running his own independent studio.
Adam Blahuta is a paid Sonnet spokesperson.
Engineers and other professionals can save even more with an exclusive Sonnet discount.