9 ways to prepare for wildfire season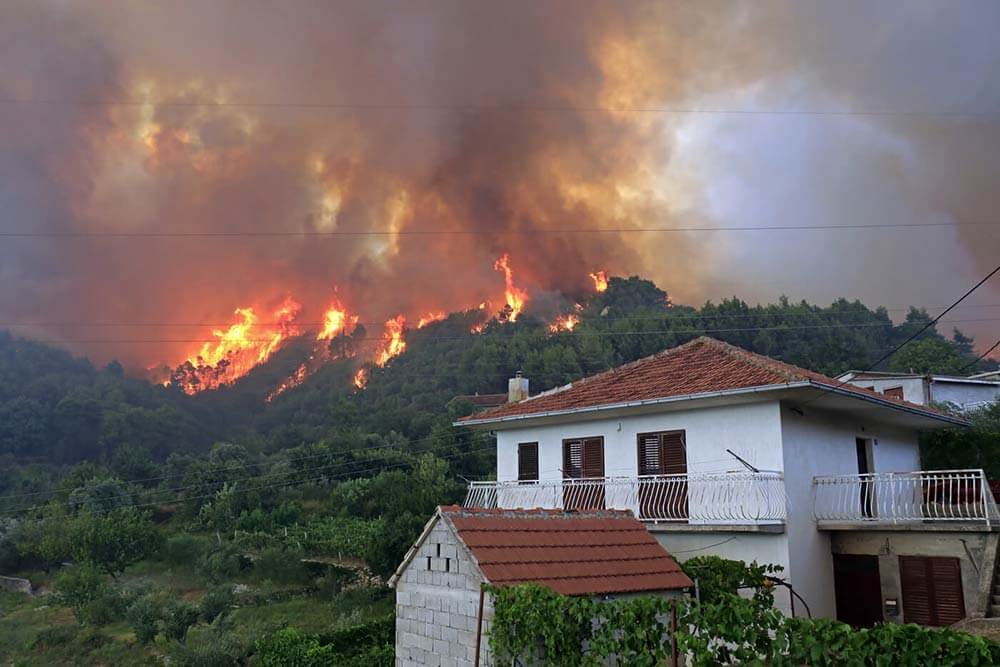 Educate yourself and your family on fire safety procedures. Make sure everyone knows the "Stop, Drop and Roll" technique in case of clothing catching fire.
Reduce fire damage to your home with flame resistant materials (roofing, exterior walls, balconies and decks). Keep eaves clear of debris. Your local fire department can help if you're not sure where to start.
Remove any fire hazards around your yard – dead trees and branches, leaves or debris. You might also want to remove any trees or shrubbery within 10 meters of your home.
Take inventory (and photos) of your furniture and belongings (check out our post where we feature some popular home inventory smartphone apps)
Make sure your home is equipped with smoke detectors on every floor.
If a fire approaches your home, report it immediately by calling 9-1-1.
Until it's time to evacuate, keep your doors and windows closed and remove any window coverings that might be flammable.
Keep your lights on so you can see if smoke starts to fill your house. And if possible, use sprinklers to keep your roof wet.
Finally, be sure to monitor local radio reports, check the CWFIS website or social media for updates, instructions and information about road closures.
What's the difference between an evacuation alert and an evacuation order?
An evacuation alert is a warning that you should be ready to leave the area on short notice. It's up to you whether or not you want to evacuate.
An evacuation order is issued by local or provincial police, and you should leave the area immediately.
Protect your home and the things you love most.
Canadian Wildland Fire Information System Opens in new window
http://cwfis.cfs.nrcan.gc.ca/ha/nfdb Opens in new window