What to consider before buying a vacation property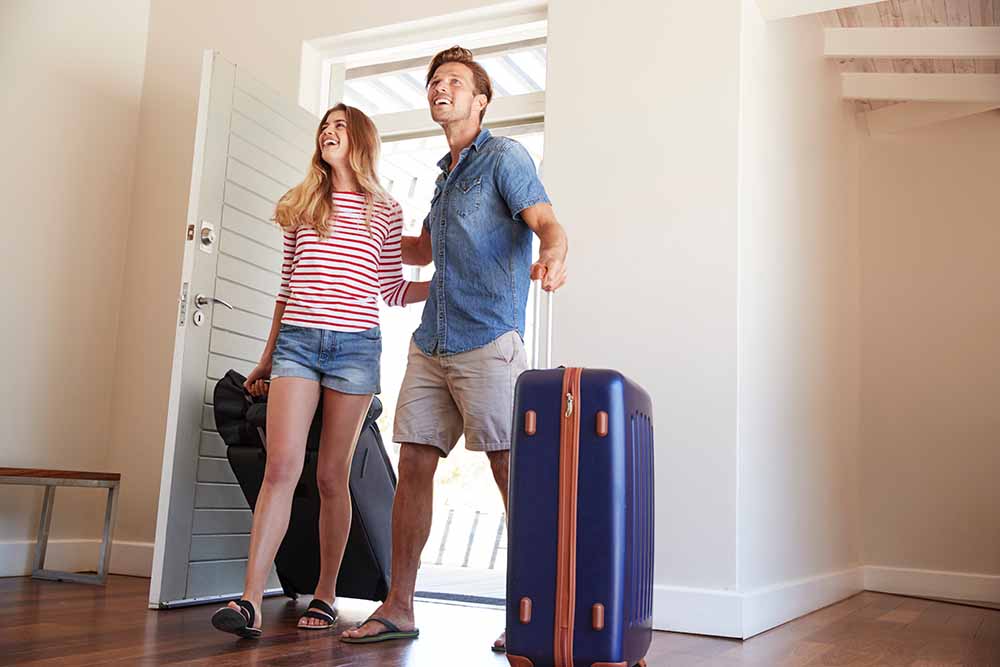 Thinking about investing in a home away from home? A vacation property can be an incredible one-two punch to your overall wealth and lifestyle. It's a proven way to diversify your portfolio and financial future while giving you a secure place to holiday and unwind that you ultimately control.
Even if you're a long-time homeowner or real estate investor, your first vacation-specific property is a whole new world and comes with unique considerations. Answer these key questions to help decide if buying a vacation property is the right move for you.
Location, location, location
Location is a critical factor in any type of real estate decision. You can drastically renovate and improve a property (even do a total teardown and start from the ground up), but the one thing you'll never be able to change is the location where you've bought.
The places where people holiday are very different from where they want to live permanently, so the considerations that impact vacation rental demand are special:
● Is it popular year-round or only in specific seasons?
● Is there existing rental capacity in the area that you'll be competing against?
● Is the size of your potential property matched to the type of renter you want to attract? If you buy a small one- or two-bedroom in a hip neighbourhood known for its nightlife, you'll want to be prepared to attract younger renters. If you want to appeal to large families, be sure your rental will have enough space and is close to more family-friendly attractions.
Prioritize your personal pros and cons
Buying and managing a vacation home isn't for everyone. On top of the financial and investment potential, it's key to ensure it's a natural fit for your lifestyle and personal goals.
● Yay! The pros
Increased income
This is probably the #1 reason why most folks will consider investing in a rental property. If done well, it's a stable and solid way to earn more money regularly.
A vacation you very much control
If you love to holiday and are looking for a proper home sweet vacation home, then a property ready for you to visit whenever you decide is a considerable asset — financially and emotionally.
A flexible, fixed investment with colossal growth potential
While it depends on the location and other considerations, real estate overall is a secure long-term investment that is tremendously likely to increase in value over time. In the future, you can choose between selling it to make a profit or converting it into your retirement home.
Big-time tax benefits
In Canada, you can claim deductions on expenses for advertising, insurance, professional fees, utilities, maintenance, landscaping, upgrades, maintenance, repairs, and much more. Whew! You can even deduce your travel expenses if you're travelling to your property to participate in its management actively. Which, yes, means you can get tax benefits on the cost of travel to your vacation home for your vacation.
● Boo! The cons
More monthly payments and expenses
An extra property is also an additional mortgage and all the associated fees that come along with it. All of these costs can add up quickly, especially during the low season when you might need to plan ahead to cover them without the regular income from the property itself rolling in.
Inconsistent income
This is the downside of the "increase income" pro from the list above. Yes, you'll have the potential for more income, but depending on the location's popularity and seasonality, the consistency of that income could vary drastically throughout the year.
Property management costs
It's easy to take for granted all of the small, regular things you do to maintain and upkeep the home you live in all the time. From cleaning and scheduled maintenance to the marketing costs to attract and engage renters, hiring a maintenance manager or other person to keep the property in top shape while you're away will add up over time.
Restrictions and regulations on the rise
Depending on where you're thinking of buying, several municipalities are adding increased rules around short-term rentals due to housing crises. These can vary drastically from city to city and country to country, so be sure to do your comprehensive research once you've decided where you want to buy.
Are you comfortable with seasonality and vacancy?
Unlike a home intended for use all year round, vacation properties — and the income they generate — often depend on the location and seasons. You want to be on top of what you can expert in both the peak and off-seasons.
If you buy a property in a tropical location and plan to spend the winters living there, then if you need to rent it out during the summer, you'll have to be aware of what you can reasonably expect to receive during an off time. Without you being directly on site, be mindful of the costs to buy and the total expenses to maintain it while you're not around. Extra home insurance, regular cleaning, and management are less apparent costs you'll want to budget before deciding.


Jeremy Elder is a Toronto-based content marketer and copywriter with over a decade's experience telling stories for some of the world's biggest brands. He's an expert at finding WiFi wherever you least expect it.
Jeremy Elder is a paid Sonnet spokesperson.
Looking for a home and auto insurance quote?