How to choose the best moving company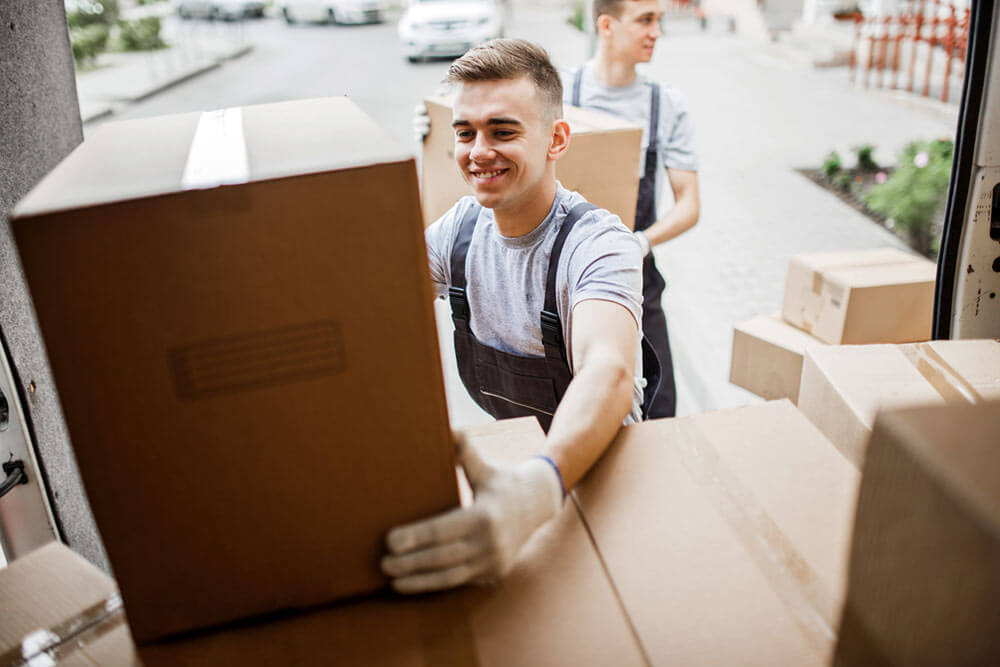 From the moment you decide to move, you've got a lot of decisions to make. Do you keep your kids' old artwork and that much-loved comfy (but ratty) old couch, or is it time to let them go? And as for the actual move, should you book movers or DIY it by renting a truck yourself? If you decide to hire movers, your biggest decision will be choosing which Canadian moving company to trust to take charge of your move.
Here's what to do to make sure you pick the very best moving company to suit your needs:
Decide on what services you'll need from your moving company
These days, moving companies offer a variety of services. It's a good idea to first think about your wants and needs before you decide which services to choose. To start, if your new house is close by or you live in an apartment, you might only need to hire a local moving company with a few people to load and unload the truck.
On the other hand, if you're changing cities, you'll need a long-distance moving team. In addition to the heavy lifting, some people will need help with packing and unpacking, or with disassembling and reassembling furniture, etc. And, you might also have some special items that not all moving companies can handle, like a piano or a pizza oven.
The bottom line? Before asking for moving quotes, make a list of items that need to be moved and other services you'll require from your mover. This will help filter out the movers that won't work for you.
Research the moving company to make sure it's a good fit
Here's what you'll want to look for:
Check out their website. Is it easy to find information about the company and the services they offer? A professional website usually means that the company is legit and trustworthy.
Read the reviews. Make sure you read reviews from different sources. Remember, bad reviews can happen, but it doesn't necessarily mean it's a bad company.
Find out if they're certified by the Canadian Movers Association or the Better Business Bureau. A company that is certified by one or both has been vetted to make sure they offer quality service.
Decide how much you're willing to pay for a moving company and prepare a budget
Moving can get pretty expensive and it's important to have a plan to follow to ensure costs don't keep piling up to an amount you can't afford. So, how are you going to figure out how to cover your moving expenses?

Moving companies typically offer different packages and services set at different price points. So when you're getting quotes from different companies, don't just go for the first one you see. Make sure you can compare a number of quotes, and analyze the costs and services they offer to get the best bang for your buck.
If a service you think you need is out of your budget, you'll have to rethink how you're going to make it work – either by doing it yourself, or by finding someone who can do it cheaper. Ask some friends to give you a hand in exchange for a pizza dinner when you're all done! And, keep in mind that unanticipated costs can happen – having a cushion for emergencies should also be on your list, if you're able.
Tip: Tight on cash? Checking out cheap moving deals on Kijiji or Craigslist that seem too good to be true? Be wary of moving scams.
Make sure the moving company you choose has insurance
Insurance is a must when moving. With all your stuff packed into one truck, you want to make sure you have as much protection as possible. A good moving company will typically include some insurance in their quote.

If you're not sure if your moving company's insurance is enough, reach out to your personal insurer. They can provide more info on what will happen if there's an accident or if the movers break something. Some home insurers also provide limited coverage during a move. Don't forget to ask yours what's included in your policy.
Since you're required to notify your insurance company of your change of address, you should also take this opportunity to make sure you have the right coverage for your new place.
Use a free moving concierge for extra help
An online moving concierge like MovingWaldo is an invaluable tool if you want your move to go without a hitch. First, it acts as your personal assistant by helping you with updating your accounts (like TV and internet) to your new address. It also helps you find brand-new services if you're looking to switch. To save you time, it also helps you get quotes from different moving companies all in one place (and free of charge!) by filling out one simple, centralized form.

And, the movers in a moving concierge's network are rated for their credibility and professionalism – they've already been vetted for you!
What should you do if you're unhappy with your moving company?
Even if you've taken every possible precaution you could still have a poor experience with your movers. If some of your stuff was broken during the move, take pictures of the items in question and contact your insurer as soon as possible. If items are missing, you'll want to contact your moving company right away to try to resolve the issue quickly.
If the issue isn't resolved even after contacting your mover and insurer, you can submit a complaint. You can do this via the Better Business Bureau or the Canadian Movers Association. Depending on what happened, they'll be able to guide you towards the best course of action.
Finally, don't hesitate to leave a review. This could help others make the right decision.
Moving is certainly stressful. But if you're prepared in advance and have the help of a moving concierge, everything should go smoothly.
MovingWaldo and Sonnet have a commercial marketing partnership.