Do I want to be a landlord?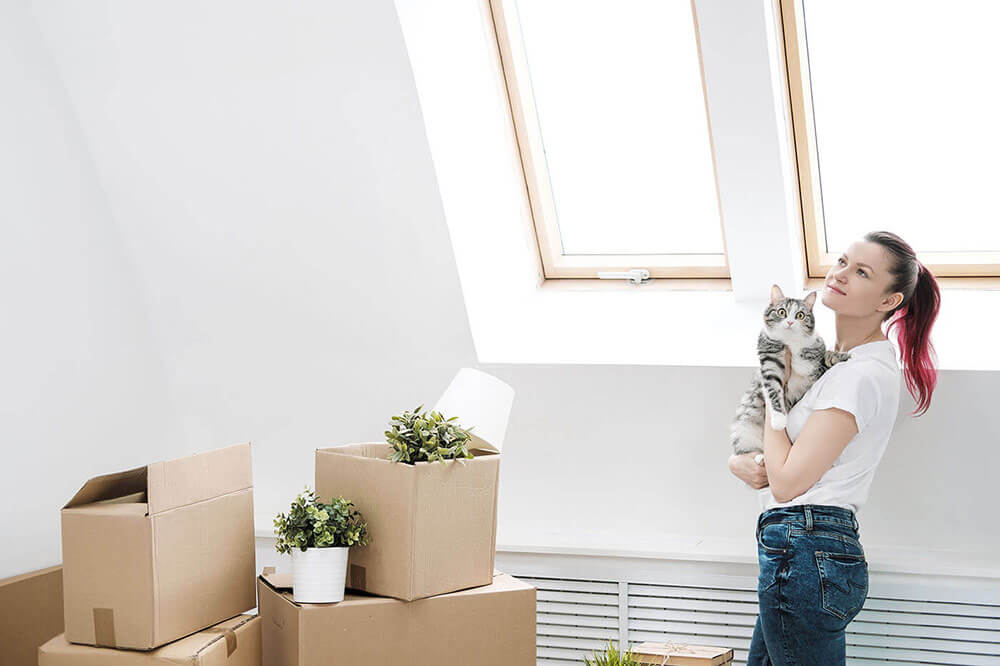 A lot of buyers are looking at properties with secondary suites, known as "mortgage helpers", to help ease the cost of home ownership. They can be an excellent way of paying off your mortgage more quickly, and they can actually help you qualify for a larger mortgage if that mortgage helper is already in place. But is this a good option for you?
Essentially, if you rent out a suite in your property, you are now a landlord – with all the benefits and responsibilities that come with it. And there's plenty of both! Let's go over the 'pros" first.
Clearly, one of the most important benefits is that purchasing a property that provides some income potential means that you can qualify for a bigger mortgage! For families trying to get into a larger property or a new neighbourhood, that can make a huge difference. If you've been debating this as a way to boost your budget, call your mortgage broker and find out just how much of a difference that means to your bottom line.
Once you're in the property and have that unit rented out, you now have a source of income coming in on a regular basis. This extra income can be a huge help if you or your partner are unable to work, or to help keep the budget on an even keel when someone takes a maternity leave. You'll have the choice of having a long term tenant, or you could consider setting up an Airbnb unit. If the latter is the way you want to proceed, make sure you check with your local municipalities for any registration requirements or tax implications. Many cities are now regulating and licensing these short term rentals, so before you purchase with the intent on making your extra suite a short-term rental, make sure you're aware of any pitfalls that may come your way.
There's also the possibility of having a family member use the suite – and depending on how you plan to finance your purchase, they could contribute to the mortgage and even be included in the qualification process. That could be a huge help to your overall budget.
All of this sounds great, and it is! But there are still a lot of responsibilities that come with having a mortgage helper. First of all, is it a legal suite? I don't mean legal as in "does the city know it's there" - but is it legally conforming? Do you have a proper fire door between the unit and the rest of the home? A separate entrance and exit? Basically, is it to code? Next - do you need to have the unit authorized or licensed by the city, and what happens if you don't? Do homes with suites pay more in garbage pick-up fees? Sewer fees? Water? If you're on metered water, you may want to factor the extra water usage into what you charge for rent.
Then comes the hard part: finding a good tenant. Some people use a rental management company, which takes away a lot of the worry, as the rental company qualifies all applicants including checking references and credit scores, and verifying employment. For this, you'll be charged a fee - possibly one upfront for finding the tenant, and another on a monthly basis. However, the majority of homeowners with secondary suites rely on renting their units out by themselves. This means the responsibility to find that good tenant is yours!
But before you purchase that home with the mortgage helper, I would suggest that you take a long look at your province's residential tenancy rules - and there are a lot of them. For the most part, governments try to protect tenants as much as possible, with the downside being that it can be difficult to get rid of a bad tenant who knows how to work within the system. The majority of tenants are wonderful, but the bad apples out there can make that mortgage helper into a nightmare. For example, you can say "no smokers and no pets" in your ad, but you might have difficulty actually enforcing that, depending on where you reside. And even if it is enforceable, you'll have to go through the process set out by the residential tenancy act in the province or territory in which you reside. Also, a noisy tenant can be a real nightmare for a homeowner. Getting rid of a tenant who's making your life miserable, and in some cases not paying their rent or even causing damage to the property, can be a long and drawn-out ordeal.
There's obviously a ton of pros and cons for having a mortgage helper, and sometimes those cons have to be overlooked in order to get the home that you need. Just remember: the tenant is living in your home! Make sure that you do all your homework when you choose a tenant, and that you're well versed in all your rights - and theirs.


Sarah Daniels is a top selling realtor in Greater Vancouver, who has been licensed since 2003. She appears regularly as a real estate expert on shows like "The Marilyn Denis Show on CTV", as well as local radio and television. Sarah has written two books; "Welcome Home: Insider Secrets to Buying or Selling Your Property" and "Buying and Selling A Home For Canadians For Dummies". She also developed and co-hosted the show "Urban Suburban" on HGTV Canada. She works at Macdonald Realty Ltd., in White Rock, BC.
Sarah Daniels is a paid spokesperson of Sonnet Insurance.
Looking for a home and auto insurance quote?