How to plan for your first investment property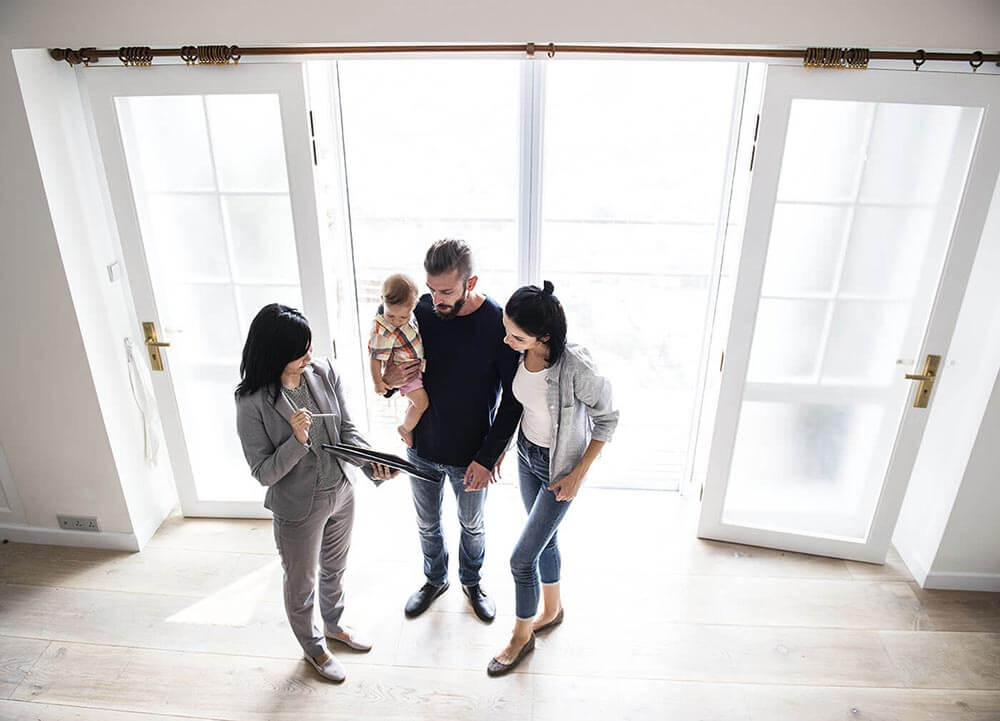 Real estate has the potential to be a reliable, long-term and money-making investment. You might be reading about how real estate markets are booming across Canada with no signs of slowing down. That's a huge upside and, on paper, sounds like an incredible investment opportunity.
The downside? An investment property is a significant financial responsibility. On top of that, it takes time, knowledge and continual effort. You want to not only invest in a property that adds to your financial security but that matches with your overall lifestyle and makes you happy.
Managing an investment property isn't for everyone. You want to have a clear plan and be fully aware of potential pitfalls. Here are the major questions you want to have answered before you dive in.
Are you in the right financial situation?
Sure, you might want to invest in a property, but is it the best option for your finances? If you can answer yes to all of these questions, then you're good to go:
Do you have the minimum 20% down payment saved up?
To secure financing, you'll need at least 20% ready as a down payment. This could affect the type of property you can afford and its location. If you already own a home, you might be able to borrow a significant percentage of your primary residence's value to help you finance buying an investment property.
Have you factored in all the associated costs?
Beyond the purchase costs, many additional expenses can add up quickly if you're not prepared. These include closing costs and any repairs you need to make to the property before it's in condition to rent.
Don't forget that there might be a period where you have to begin paying mortgage and repair costs before you're making any rental income. You won't find a tenant, rent your place and start making a profit from day one. You have to be prepared to cover the costs of this gap.
Could your money be better invested elsewhere?
Buying a property is a huge commitment. It's not only long-term but ties you to a specific location. If you're ready for that, then a rental property has the potential to help you build capital. If you're wavering, then your funds might be a better fit for you invested elsewhere for now.
What kind of property do you want?
Where is your ideal location? What types of tenants do you see living in your property?
Your budget and financing will determine a lot of your location options. Beyond that, look for areas where demand for rentals is already high and expected to stay that way. Are essential services like hospitals, public transportation and businesses close? If you'd like to rent to a family, are there schools and childcare options nearby?
If you'll be actively acting as a landlord, account for travel time between your own home and your rental property. You might find an attractive deal very far from where you live yourself, but are you ready to travel to your property any time you need to meet new tenants or deal with an emergency?
As a first-time investment property buyer, don't bite off more than you can chew. You'll likely be looking at a condo or single-family home. Bigger isn't always better: The larger and more complex a property is, like a multi-unit building, the greater the legal responsibilities, expenses, tax implications to run it properly.
Do you really want to be a landlord?
The work of being a landlord can be challenging. It takes effort, time, and an understanding of your legal responsibilities to your tenant. Too often, investors jump in with a total focus on potential financial gains without fully considering the realities of day-to-day management.
Read over our list of top tips for how to be ready for anything as a landlord. If it all sounds like something you're ready and willing to do on your own, then you might be happy acting as a landlord.
On the flip side, if they all make you cringe but you still want to invest in a property, then hiring a property manager to deal directly with tenants might work for you. This comes at a cost, and you need to make sure the price you pay for a property manager doesn't offset all of your profit. But it could be worth it for you to have the benefits of an investment property without the hassles of dealing with tenants.
Are you prepared for upkeep and ongoing expenses?
Purchasing an investment property isn't a one-and-done deal. Just as with your own home, there's maintenance and other situations that all cost the landlord (that's you) time and money. If you're not ready, you could easily find yourself spending more than you're making.
Maintenance
Unless you're buying pre-construction, you'll need to get your property into a fresh, appealing condition each time you rent it out. This includes flooring, painting, lawn care, windows… the list goes on. You'll need to pay attention to all of this every time a tenant leaves and a new one comes in.
If you're handy and enjoy this type of work, this could be the perfect outlet for your skills. If you're not, and the thought of painting your unit makes you want to run away screaming, then you'll need to factor in the costs of hiring professionals or reconsider if owning a rental property is the right fit for you.
Finding and managing tenants
There are lots of options when it comes to how you'll find prospective tenants. You can do it yourself through various online platforms or hire a realtor or real estate company to find them for you. It takes time and energy to show your property, meet tenants, vet their history and credit score, and more.
Emergencies and hassles
Say you've found yourself in an ideal situation: you've got great tenants who love your place as much as you do and always pay on time. Then a pipe bursts. Or a tree falls on the roof. Or (ewww) the sewer explodes.
As a landlord, quickly dealing with emergencies is your responsibility. You'll want to keep quality tenants happy. The costs for building repairs or replacing appliances fall on you. You'll need to be mentally and financially prepared for it as long as you manage a rental property.
Have you researched rental insurance?
Your existing home insurance won't cover your rental property. You'll need separate landlord insurance to keep your new investment safe. Do your research, make sure you understand the total insurance costs, and account for them in your overall expenses.


Jeremy Elder is a Toronto-based content marketer and copywriter with over a decade's experience telling stories for some of the world's biggest brands. He's an expert at finding WiFi wherever you least expect it.
Jeremy Elder is a paid Sonnet spokesperson.
Looking for a home and auto insurance quote?