How to get started with streaming apps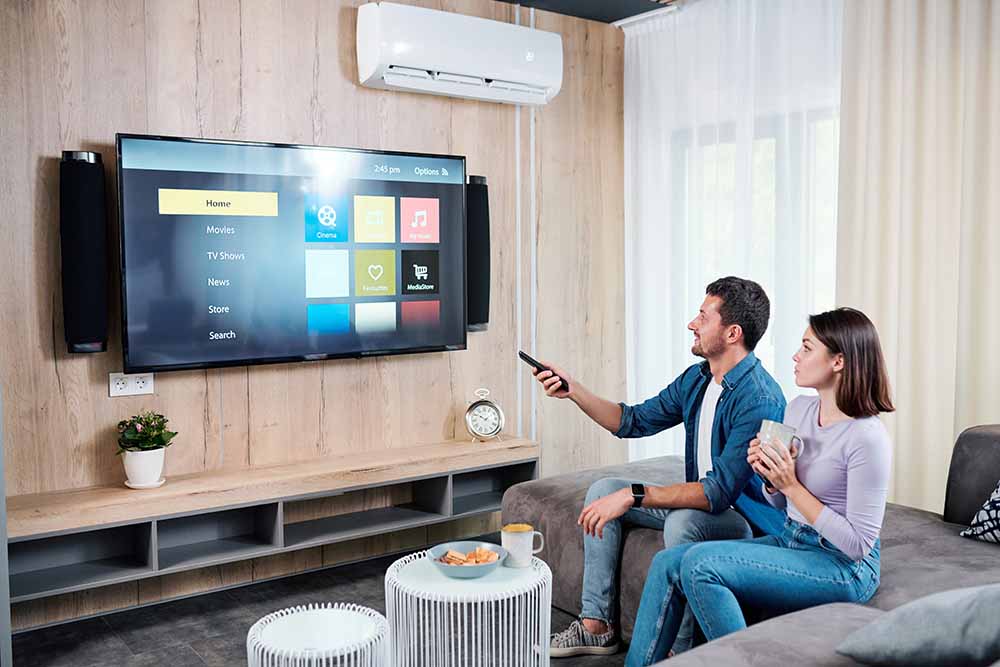 Many people are overworked and stressed out. At the end of the day, they just want to relax and watch some TV to get their mind off things. There's just one problem: Not everyone has a cable or streaming TV package, so finding something fun to watch isn't so simple.
That said, streaming your favourite shows and movies has never been easier. You're going to need a few things to get set up. But once you've everything in place, the questions will be, what should you watch first?
Getting set up
To start streaming movies, TV shows and music, you're going to need a few things first. The good news is, the odds are you'll already have most of the requirements in your home, so it's really a matter of putting everything together. Here's what you'll need:
A stable internet connection

If you're going to stream anything, it's going to require a fast internet connection. It's not like you'll need the top speeds available, but you'll want something decent so you don't run into any lags or delays while streaming. In addition, since streaming takes up data, you'll want to ensure that you have a plan that gives you unlimited data, so you don't get stuck with a bill if you go over your limits.
A television

Unless your television is 30+ years old, the odds are you'll be able to stream on it in one way or another. Smart TVs are the easiest way to stream since they have built-in WiFi. Once your TV is connected, you can download apps, just like your smartphone, and start watching. Most smart TVs even come with many apps pre-installed, so you can start streaming right after you've connected to the internet.
Even if you don't have a smart TV, you can still stream as long as your TV has a USB port. You'll need to purchase an additional device such as Google Chromecast, Apple TV, Roku, or a firestick. These devices basically allow you to connect your TV to your computer, mobile device, or the internet. Since you'll now have an internet connection, you can stream anything you have access to.
A sound system

While every TV has built-in sound, the speakers aren't the best, especially on flatscreen TVs. If you're looking for the full experience, you could invest in some external speakers. Getting a soundbar is an inexpensive way to increase audio quality. If you're looking for the movie theatre experience, you could also install a surround sound system. You might want to look into purchasing wireless headsets as well, so you can enjoy your shows without bothering anyone else in your home.
Downloading apps
To stream TV shows, movies and music, you're going to need to download the corresponding apps first. This is a simple process, as your smart TV will have an option on the home screen to find apps. If you're using a streaming device, you would log in to your existing apps via your computer or mobile device first, and then stream it to your TV.
Smart TVs also allow you to download and delete apps as needed, and you can usually rearrange them on your home screen to your liking. Your biggest concern will be which apps to download since there are literally hundreds to choose from.
Free streaming apps
In Canada, just about every major network and TV station has an app where you can stream some of their shows for free – CBC, CityTV, Global, CTV, TVO, SportsNet, and TSN, for example. Keep in mind that these apps don't allow you to stream every show that appears regularly on television. Newscasts are typically free, and so are select TV shows and movies. If you're looking for sports, you'll only get to watch the highlights for free the day after the games have aired. Also note that these free apps will also have commercials.
If you're looking for more selection without any ads, you're going to need to pay for one of the big streaming services.
Netflix

Without a doubt, Netflix is the leader when it comes to streaming apps. They have over 5,000 titles to choose from in multiple languages. Plans start at $16.49 a month, so it's a relatively inexpensive service. What people love about Netflix is its original programming. Shows such as Squid Game, Ozark, Narcos, Bridgerton, The Umbrella Academy, and more have caught the world by storm. They've also revived some favourite cult TV shows such as Arrested Development, Black Mirror, Queer Eye, and Lucifer.
Disney+

Disney+ is still relatively new, so they're pricing starts at $11.99 a month. While Disney may be associated with family-friendly programming, they've established quite the empire over the years. Disney owns major franchises including Marvel, Indiana Jones, Star Wars, and more. They also own Fox, National Geographic, and Pixar, so their lineup is quite strong. Disney also creates many behind-the-scenes documentaries and featurettes on some of your favourite franchises, so you get to see how stories and worlds come together.
Amazon Prime

Admittedly, Amazon Prime has a limited number of titles available, so they have a lot of catching up to do. That said, Amazon Prime streaming is included if you have an Amazon Prime subscription, so it's one additional streaming app you have access to. Some of Amazon Prime's top titles right now include Bosch, The Boys, The Kids in the Hall, The Tomorrow War, and The Tender Bar.


Barry Choi is a Toronto-based personal finance and travel expert who frequently makes media appearances. His blog Money We Have is one of Canada's most trusted sources when it comes to money and travel. As a completely self-taught, do-it-yourself investor with no formal training, he makes money easy to understand for all Canadians. His specialties include personal finance, budget travel, millennial money, credit cards, and trending destinations.
Barry Choi is a paid spokesperson of Sonnet Insurance.
Keep your home and auto protected with the right insurance for your needs.