What to do with extra space in your home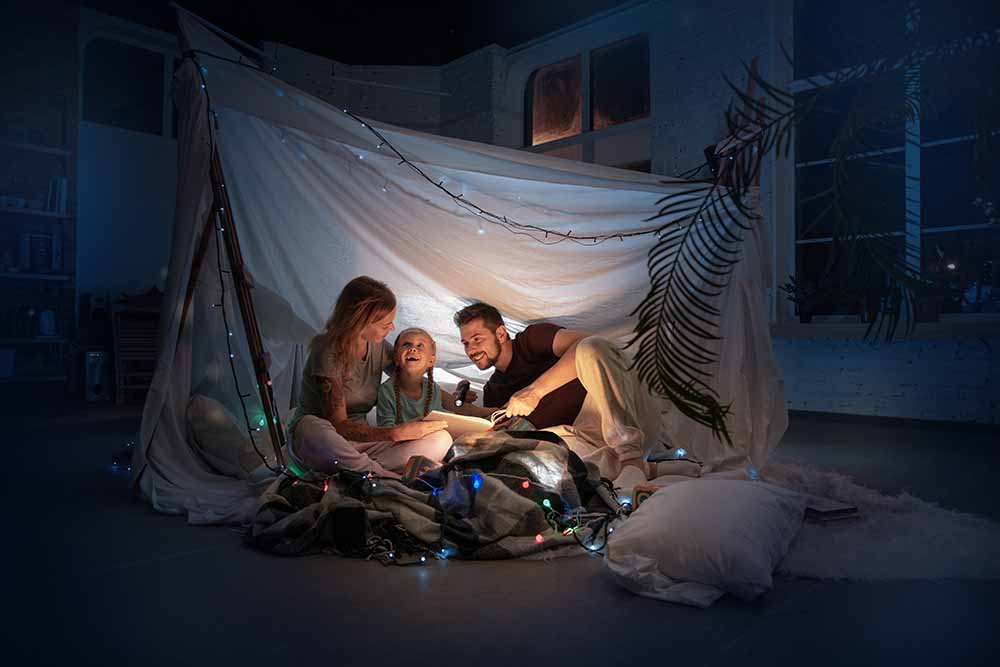 Having extra space or an unused room in your home gives you tons of options. While most people will start off using it as storage space for their things, that's arguably a waste. Instead, why not turn it into something that you can really enjoy or even make money from? Here are 10 things you can do with that extra space.
Make a home office
Working from home has become quite normal for many people. If you have the space, setting up a home office is ideal since you can have a dedicated space for work. Not only will this put you in the right mindset during your working hours, but you'll be able to walk away from it once your office hours are over. Instead of setting up just any desk to do your work, you may want to consider furniture that puts you in a good mood and keeps you comfortable. Since you'll be in your office for many hours of the day, you might as well enjoy yourself.
Rent it out
If you want to make some extra income, turn your spare bedroom into a guest room and rent it out on Airbnb. Since you're only offering a private room, you won't be able to charge as much, but getting a few bookings a month will give you some extra pocket money. Alternatively, you could try to rent it out month-to-month so you're getting a consistent income. There are lots of students that are looking for affordable housing, so renting out your spare room may be easier than you think.
Make it a gym
Depending on the size of your extra space, you could potentially turn it into a mini gym or workout studio. Treadmills and ellipticals don't take up much space, and adding a bench with weights can help you get a full workout. You don't even need workout equipment to stay fit – you could set up the extra space as a yoga or even dance studio. Be sure to add padding to your floors so you don't damage them while exercising.
Arts and crafts room
If you're into arts and crafts or have young children, setting up a dedicated room for your hobby can be worth it. With all of the space available, you can spread out your tools and supplies. Not only will you not have to dig through bins for what you need, but it'll also make the room more inviting. Since arts and crafts won't take up that much space, you could potentially add a bed so the room doubles up as a guest suite.
Use it as a recording studio
Do you record music, videos, or podcasts? If so, having a space for your craft makes perfect sense. For those that make music or record podcasts, you could easily soundproof your spare room to maximize your sound quality. If you're creating video content for social media or YouTube, you could set up a home studio in that extra room. All you need is a green screen, lights, and a few set pieces.
Use it for storage
Okay, so using your spare room for storage may be a boring thing to do, but it can be practical. Instead of just throwing all of your excess stuff in the room, consider installing a wall unit so you can put away everything in an organized manner. You could even turn the room into one giant walk-in closet.
A play area for the kids
If you have young children at home, using the spare room as a kids' playroom can be fun for the entire family. The key is to think about how you want to use the room. The middle of the playroom should have an area rug so it's more comfortable to sit on and play, and setting up a desk in a corner can be great for arts and crafts. You'll also want some storage space so the kids can put away all their toys and puzzles when they're done playing.
Activity room for adults
If you're a big kid at heart, a large unused space can be perfect for an activity room for adults. You could get a pool table or dartboard, build a retro arcade, and set up a wet bar so it's easy to entertain whenever you have guests over. You could even keep a foldable table in the space that can be used for board games.
Build a home theatre experience
For those that love television and movies, a home theatre is a way to go. An extra bedroom or space is an ideal spot to set up a projector or large screen TV. Getting a comfortable couch is a good idea, but if you want the full experience, how about getting home theatre seating? Having a mini-fridge or even a bar is another way to enhance your viewing experience. A popcorn machine is optional.
Relax and read a book
Anyone who's a bookworm may have found great joy in spending time at libraries during their youth. Well, if you own a home now and have the extra space, why not build an epic library for yourself? It's not difficult to install floor-to-ceiling bookcases and all you need is a comfortable chair or couch. Filling your library with books may take some time, but that's all part of the fun.


Barry Choi is a Toronto-based personal finance and travel expert who frequently makes media appearances. His blog Money We Have is one of Canada's most trusted sources when it comes to money and travel. As a completely self-taught, do-it-yourself investor with no formal training, he makes money easy to understand for all Canadians. His specialties include personal finance, budget travel, millennial money, credit cards, and trending destinations.
Barry Choi is a paid spokesperson of Sonnet Insurance.
Keep your home and auto protected with the right insurance for your needs.