How to choose a rental apartment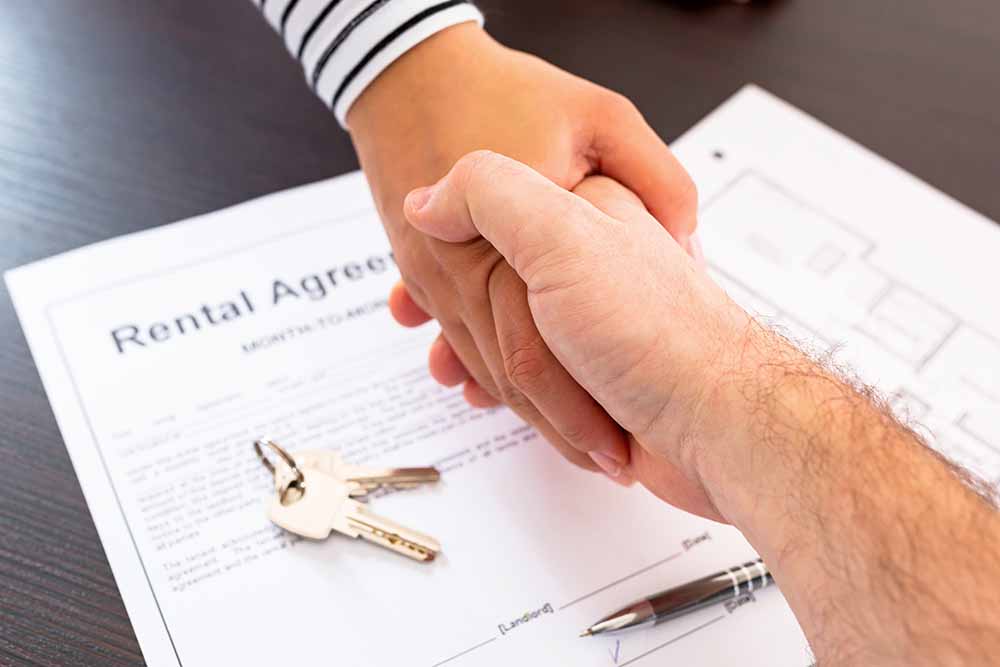 Whether you own or rent, the last couple of years have reminded us all how important it is to have a space you love. Renters sometimes don't have as many options when it comes to the type of spaces available to them – especially where detached houses are concerned – but renting comes with its advantages, from not having to worry about fixing or replacing appliances to being able to pick up stakes and move without having to sell your home. Finding the perfect rental, however, takes time, patience and a bit of luck. Here are some things to keep in mind as you search for the rental of your dreams.
Budget
As the biggest single expense in a monthly budget for most people, the cost of rent is going to be the main deciding factor here. Prices will vary widely depending on where you're looking (downtown Vancouver will cost a lot more than suburban Calgary, for example) and figuring out how much you can afford should be every renter's first step. Experts suggest that you should spend no more than 30% of your monthly income on rent, but the cost of living in major Canadian cities sometimes necessitates spending more.
Location
Where you choose to live has a major impact on your quality of life, and (as every realtor will tell you) location should be your biggest consideration when looking for a rental. To decide where you want to live, be sure to factor in things like distance from your job, distance to the closest grocery and drug store, access to public transit and distance from close friends and family. If you commute to work, be sure to do a test run (at rush hour if possible) from your prospective new neighbourhood to determine how long your daily drive will be. Likewise, if you rely on public transit, you'll want to ensure the commute is reasonable, and your closest transit stop isn't too far away.
Amenities
Some buildings offer amenities like gyms, pools, or party rooms, but while all of these things can be nice to have, they will also add to the cost of rent, so be realistic about how much you'll use them. Another major consideration for car owners is parking, both for you and your visitors. Does the unit come with a parking spot? How much is street parking and how difficult is it to find a spot in the evening? Will visitors be able to find parking? Then there's the question of laundry, with in-unit machines usually commanding a premium. If a unit doesn't have its own washer and drier, you'll need to factor in the cost (and inconvenience) of using the building's coin-operated machines or going to the laundromat.
Landlord
A rental contract or lease is a business agreement between you and your landlord, so it pays to go into business with someone trustworthy. An internet search for your landlord or property management company is a good place to start, as are neighbourhood renter's groups on social media. As a general rule, experienced landlords can be easier to deal with than inexperienced ones, and an owner who lives nearby is usually preferable to one who lives on-site.
Potential red flags
While it's pretty well impossible to know what living in a new space will be like before you move in, there are a few things you can look out for when you visit a potential unit. Basic pro tips include checking the water pressure and temperature by running the shower and flushing the toilet, as well as making note of what kind of cell reception you get in the apartment. For older buildings, be on the lookout for outlets (are there enough?) and single-pane windows that could drive up your heating bill in the winter. Also be sure to look for evidence of mice and other pests along baseboards, in cupboards and the drawer under the oven.
Don't underestimate your value
The landlord-tenant relationship is a two-way street, and your landlord is just as concerned with finding someone reliable and responsible as you are. That means as an upstanding tenant you may have some leverage to negotiate the terms of your lease. If you like the space and get a good feeling for the landlord, it never hurts to ask for a discount on the advertised price. Good luck out there.


Jeremy Freed is a freelance writer and editor based in Toronto. His writing about fashion, travel, food and design appears in Sharp, Harry and re:Porter magazines, among many others.
Jeremy Freed is a paid spokesperson of Sonnet Insurance.
Looking for a home and auto insurance quote?