Preparing your main property for winter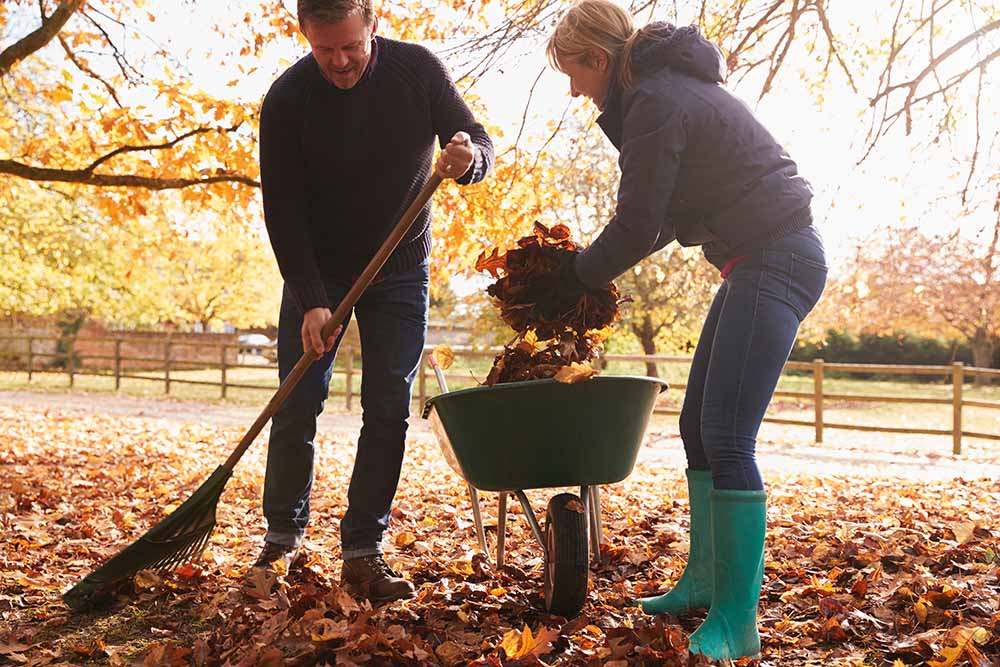 When the leaves start to fall and the temperature drops, it's time to get your property ready for the season ahead. In addition to dusting off your holiday decorations and pulling your parkas and sweaters out of storage, there are several important things to do around your property to protect your home and garden and save energy during winter.
From checking your furnace and sealing up drafts to trimming and mulching, here are the most important things to do before the snow falls.
Check the furnace
If you use an oil or gas furnace to heat your home, the best time to have it cleaned and inspected is before you turn it on for the season. That way you are aware of any problems ahead of the cold weather and have more time to fix them if necessary. If you have a forced air furnace, now is also a great time to change the filters. Most heat pumps will also have a filter that requires regular cleaning or replacing, and now is the prime time to do that as well. It's also a great opportunity to check your CO2 detectors and smoke alarms to make sure they are in good working order.
Clean the chimney
If you have a fireplace or wood-burning stove that you use regularly, particulate matter will build up in your chimney over time and – if left unmitigated – can cause a chimney fire. Because chimney cleaners can book up far in advance, don't wait until the busy season to book your annual chimney cleaning. Better yet, go ahead and schedule next year's cleaning at the same time and save yourself the hassle of remembering next year.
Seal up drafts
The best way to save on heating costs is to insure your house is well insulated and its envelope is sealed, particularly around the windows and baseboards. Inspect your home for leaks, with particular attention to the attic and crawlspace, and fill in gaps using caulk or spray foam. Bonus points for installing insulation behind light switches and outlets on exterior walls, which are common sources of drafts.
Check your emergency supplies
Winter means winter storms, and winter storms mean the possibility of a power outage. That's why now is a good time to make sure you have everything your family will need for 72 hours in the case of an emergency. This includes food, water, fuel, medications and cash, as well as flashlights and a battery-powered radio.
Trim your trees
Storm season also means downed branches, which can cause serious problems if they fall onto your home. If you have mature trees close to your home, call in an arborist to assess which branches pose the greatest risk and lop them off accordingly.
Mulch your beds
Depending on where you live and how serious of a gardener you are, putting your garden to bed for the season could be more or less complicated. If, however, you have beds of bulbs or perennials, it's often a good idea to add a layer of wood chips or leaves this time of year. You can think of it as a cozy blanket for your spring bulbs.
Protect your patio set
As patio season comes to a close, it's time to put away the tables, chairs, umbrellas and chaises for another year. Storing or covering your outdoor furniture over the winter is the best thing you can do to protect it from damage from severe temperature changes and ensure it lasts a long time.
Swap out and prepare your outdoor tools
You won't be needing that edging spade, that garden hose or those terra cotta pots for a few months, so go ahead and put them away where they'll be protected from ice, snow and freezing temperatures (terra cotta is particularly susceptible to cracking in the cold). By the same token, you should make sure your snow shovels and de-icing salt are at the ready and your snowblower is tuned up for the season, ensuring you won't be caught off-guard on the first snowy morning of the year.
Turn off the faucets
Finally, unless you have frost-proof outdoor faucets, be sure to turn off the water to your outdoor spigots from inside your home. If you forget to do this, you could end up with a burst pipe and water damage down the road.


Jeremy Freed is a freelance writer and editor based in Toronto. His writing about fashion, travel, food and design appears in Sharp, Harry and re:Porter magazines, among many others.
Jeremy Freed is a paid spokesperson of Sonnet Insurance.
Keep your home and auto protected with the right insurance for your needs.