3 ways your home heating affects your insurance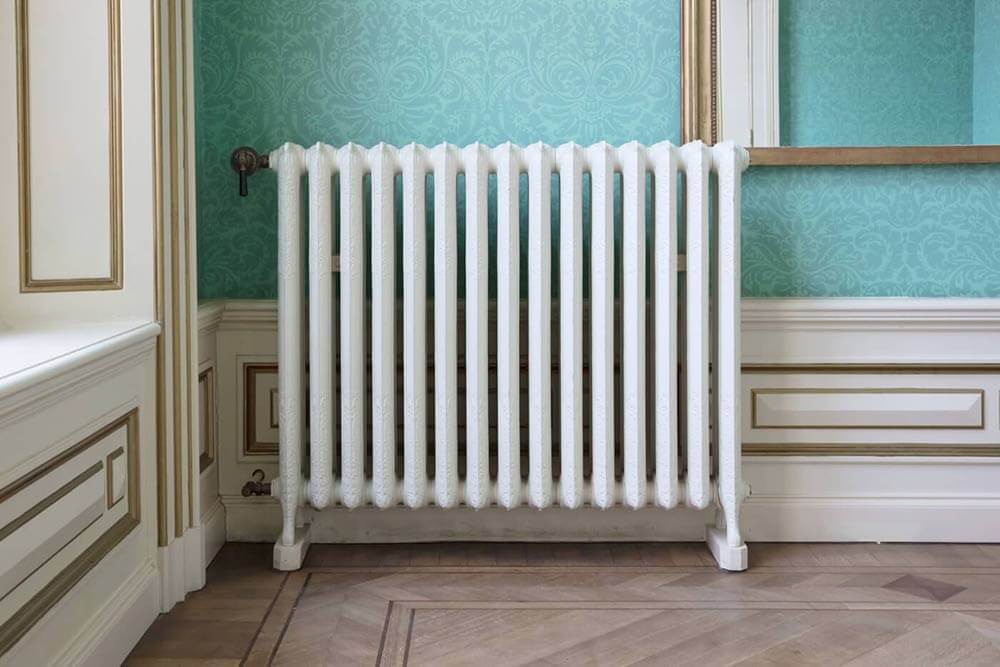 Fall weather is here and, if you haven't done so already, it's time to turn up the thermostat or stoke the fire. No matter how you heat your home, it's important to have insurance for a house so that you're covered in the event of a loss and/or damage. We've covered all the hot topics when it comes to home heating and your insurance.
Let's start with the basics – the six common ways to heat your home in Canada
Most homes use one of these primary heat sources:
Furnace. These heating systems use natural gas, propane, oil, electricity or a combination of fuels to create warm air that's distributed through your home using ductwork and vents.
Boilers. This type of heating system works similarly to a furnace, but uses hot water or steam to generate heat for your home and uses a pump instead of ductwork to circulate hot water through pipes to radiators.
Heat pumps. In the winter, these systems use electricity to extract heat from the air outside your home and transfer it inside. They do the opposite in summer. There are also geo-thermal heat pumps which use heat from a ground source.
You might also have a secondary heat source.
Woodstove or Pellet Stove. These are often used as a in combination with one of the primary heat sources as a way of saving money.
Wood burning or gas fireplace. Because fireplaces are often not an effective source of heat, these are mostly for ambiance and décor.
Electric baseboard or space heaters. These convert electric current directly into heat. While easy and cheap to install they are generally very costly to use.
Did you know? An estimated 5% of fire claims can be traced to heating appliances: 45% of these claims are caused by a wood-burning fireplace. 20% of these claims are caused by a malfunctioning furnace. Learn more about how to prevent fires in your home.
Whether you have an electric furnace and woodstove combo or a geo-thermal heat pump, there are a few things you should know about how it affects your insurance rates.
1. Why does heating system matter to my insurance company?
Your insurance company includes your home heating type to help measure the risk of insuring your home. Depending on your heating system, the type of fuel used can increase the frequency and/or the severity of a claim. For example, with oil-based heating systems there is the chance of an oil leak which is extremely costly to clean up especially if the oil gets into the water/ground.
Tip: Be sure to keep all areas of your home including any exposed pipes heated in the cold weather seasons. If any unheated part of your home is damaged because of freezing it won't be covered. Brush up on how to prep your property for winter.
2. Are there any heating types that might prevent getting insurance coverage?
While the type of heating system you have will no doubt impact the cost of your insurance from a risk perspective, there are some heating systems that may cause real concern, such as oil tanks. There are certain eligibility criteria surrounding oil tanks which includes the type of tank, its age and location on your property that will determine if it can be covered. Always check with your insurer if you're unsure.
3. Which type of home heating is cheapest for insurance?
It would depend on the type of heat and where you live.
In Ontario and Alberta, where natural gas, heat pumps/geo-thermal and electric heat sources are common, the cost would be less expensive to insure because the risk of loss is lower.
On the other hand, oil and wood heat types are often surcharged because they tend to have more user intervention which can increase the likelihood and cost of a claim. These are used as a fuel source more often in the Atlantic provinces of New Brunswick, Newfoundland and Labrador, Nova Scotia and Prince Edward Island.
Tip: Changing your home heating can save on energy and insurance, but it isn't always an option. Check out four other ways to save on your home insurance.
Protect your home and the things you love most.