How to compare home insurance quotes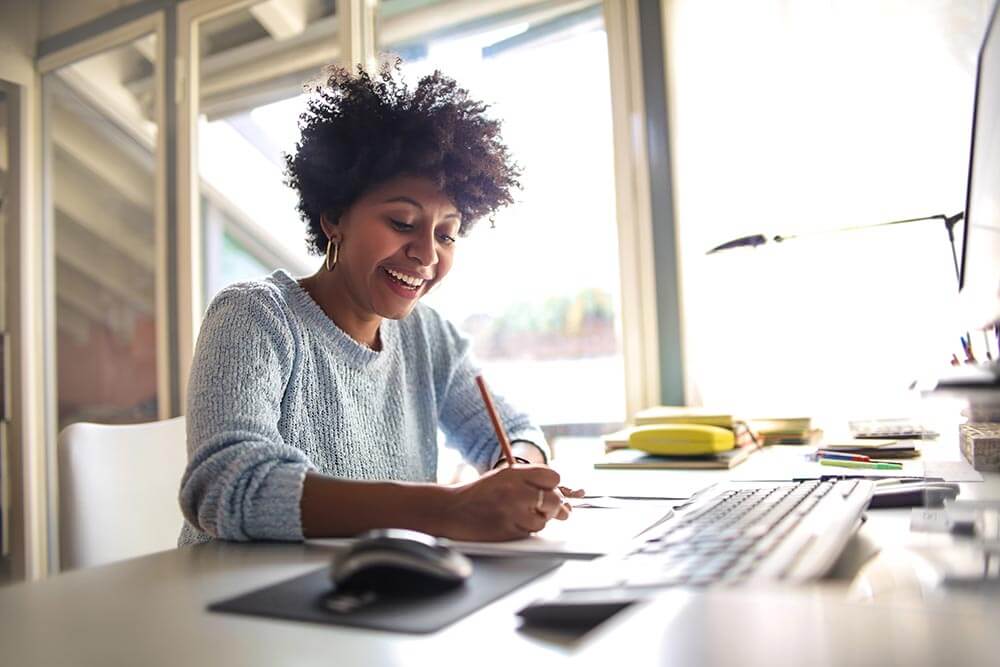 Let's be honest – the main reason most people shop around for home insurance is to find a better price. And we get it – who doesn't want to pay less for their insurance? But, it shouldn't be all about the money. Your home insurance policy should be tailored to you and your property's specific needs, and that's why you need to compare more than just cost. Here's what else you should look at when you're on the hunt for new insurance – plus, a few other questions about quoting we get asked a lot.
How to compare quotes to get the best home insurance for you
1. Review your current insurance policy (if you have one). This will give you a chance to reevaluate what you have now, and flag coverages you could be missing or limits you want to raise. For example, if you've recently picked up any big-ticket items (like an 85" flatscreen TV), it's probably a good idea to up your limit for contents on your new insurance policy.
2. Provide identical and accurate information. Be consistent with the details you provide in your quotes – like your home's square footage, number of bathrooms (yes, there can be half bathrooms!), and number of stories (split level vs. duplex, for example). Keep a list handy for quick reference when you're quoting online or on a call.
3. Select the same coverage across the board. The coverages requested on every quote you get should be the same, so you know you're comparing apples to apples.
4. Know the difference between Actual Cash Value vs. Replacement Cost. These will determine how you're paid out if a claim happens. Learn more about both here.
5. Pay attention to limits. Check the limits for home and detached structures. See what extra expenses they'll cover in case something happens (like a hotel and food if you can't live in your home while it's being repaired). You should also compare the limits for specialty items like bikes, boats, and jewellery, as well as how they'll help with things like identity theft.
5. Find out what isn't covered by each policy. While it's normal to see exclusions like general wear and tear or pest and rodent damage, companies can also deny certain other important coverages, like overland water, depending on where you live. Carefully review what is and isn't included so there are no surprises.
7. Verify the claims process. A seamless, struggle-free claims process should be top of mind when you're looking for insurance. Investigate how each company's claim process works so if you have to file a claim, it will be managed with the highest level of care and professionalism.
8. Read up on their customer service. Does the company have a good track record for customer satisfaction? You want to be helped and heard when you're dealing with a stressful situation, like a claim. Check out Trust Pilot for starred reviews to help guide your choice.
9. Make sure the quoted premium is accurate. Some providers only give you a ballpark quote. Be sure you've got the correct price so you don't feel the pain of sticker shock when you get the true price at the time of purchase. Some online companies – like Sonnet – give you a precise quote in just a few minutes, and you can even buy the very same day!
Heads up! Lying or omitting information on an insurance application is known as misrepresentation. An example of this would be failing to inform your insurer that you have a swimming pool. The consequences of misrepresenting info – even if it's accidental – are severe. A homeowner could be denied coverage or have their policy voided, or even be accused of insurance fraud. Always ensure the info on your application is truthful and accurate.
All my home insurance quotes are a different price. Why?
Because it isn't mandatory, home insurance premiums aren't regulated by the government. This means home insurance providers can set different rules regarding how they price, and how they determine whether a property is eligible for insurance. This is why in today's insurance market you'll see different costs when you're shopping around.
How do insurance companies calculate my premium?
Canadian insurance companies look at certain factors so they can weigh how risky it'll be to insure your home. In the industry, this process is known as risk assessment. Essentially, they want to know what their chances of having to pay out a claim based on information about you, and data they collect about your property. This is called property risk data and includes general factors (like the age, cost and claims history of your home) and geographical factors (like how close your house is to a fire hydrant, or if you live in a flood-prone area).
Generally speaking, the riskier it is to insure your home, the higher your premium will be. A prime example of how a company could use this data is when a home is located in a flood-prone area. There, premiums probably won't be cheap since the chance of flooding is higher. In fact, some companies could even decline to offer insurance or specific coverages in those areas since they think it's just too risky.
Okay, but where do insurance companies get property risk data?
Like we mentioned above, insurance companies rely on you to provide them with some info about your home. But they also get property risk data from other sources – like online databases – to determine your premium and eligibility for insurance.
In Canada, the sources of these data can vary insurer to insurer. Many companies use external insurance vendors like CGI (Consultants to Government and Industry) that compile personal property claims data across the industry and provide it back to them.
How can I save more on my home insurance quotes?
Get the best price right off the bat by finding out ways to save before you buy. There are a few ways to maximize your savings on home insurance while you're getting multiple quotes:
Bundle home and auto insurance. Some insurers offer a discount if you buy your home and auto insurance as a package deal. Quote for both together to compare home and auto insurance bundles. Sometimes you can even add pet insurance into the mix!
Look for professional discounts. Certain professional groups (like accountants and engineers) can save on premium, too. Look out for this type of discount if you're part of a particular profession.
Save if you're an alumni. Are you a graduate of a Canadian college or university? You could be eligible for a discount with some insurers.
Special offers to make the everyday a little easier. Insurers partner with other businesses to help you save on a suite of services – like Sonnet's partner Homewise, who can find you the best mortgage from over 30 lenders.
So how do you make a final decision? That's up to you and what experience you're looking for. If great customer service is at the top of your list, focus on that. Is a smooth claims process your number one prerequisite? Go for the insurer with the highest rating for claims. And of course, you have to be happy with the cost. Just make sure you've got the coverages you need so you're fully protected if the worst should happen.