Things no one tells you about home insurance and moving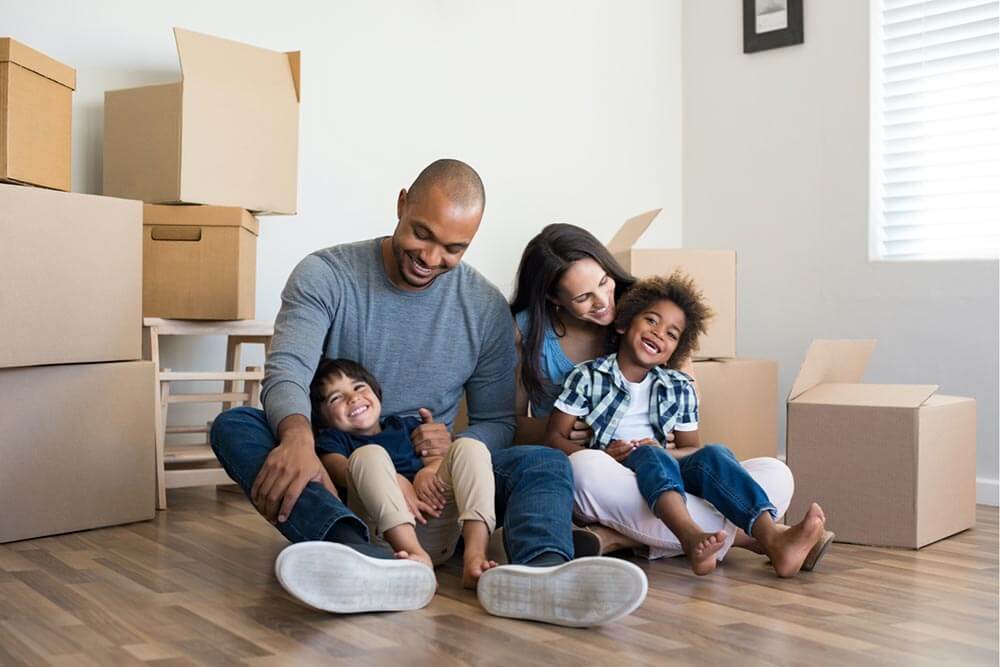 Get excited and not stressed for your upcoming move. Planning and organizing can go a long way to make the process as smooth as possible. Whether you're upsizing, downsizing, or moving across the country, you need to be prepared. Here are some important home moving tips to consider before and during you move:
Plan and organize before your move
Organize your stuff. Go through your closets and sort what to keep and what to get rid of. You'll have less stuff to pack and feel calmer knowing you won't have to unpack clutter at your new place.
Donate your stuff. When you start sorting your stuff, you'll want to decide between three piles: keep, donate, or landfill. For the donate pile, schedule time to drop off your items at a donation center, family or friends, or a local shelter. Leading up to moving day, you'll be very busy.
TIP: There are many great charities that gladly accept donations and may even pick up from your house directly. Here's a list of charities that accept donations when moving in Canada.
Create a moving checklist. To-do items like cancelling your hydro bill can be easily overlooked or forgotten about leading up to your move. Make a very detailed list and check off as you complete each task.
Plan for moving costs. The associated costs from moving can add up quickly. It's important to create a moving budget and research costs ahead of moving day. Boxes, storage rentals, moving trucks, movers, even insurance, should all be added to your moving budget. Here's a full list of the hidden costs of moving.
Did you know? While you move, your belongings are covered for damage and theft under your home insurance.
Update your home insurance
Notify your insurer. If you already have home insurance, you must notify your provider within 30-60 days of your moving date. If you plan on switching providers, line up a new provider before cancelling your current policy to avoid a gap of being uninsured.
Also take into consideration if there will be an overlap between when you take ownership of your new home and moving out of your old home.
TIP: If you have home and auto insurance with Sonnet, you can easily update your address by logging into your account online – no need to call us!
Make sure you have the right home insurance. If you're transitioning from renting a downtown condo to owning a suburban home, details on certain coverages can change between homeowner, condo and tenant policies. Plus, it's a good idea to periodically review your home insurance and make sure you still have the coverage you need!
If you've recently acquired expensive art or jewelry, you'll definitely want to review your coverage. Basic home insurance covers your personal belongings but if you own items worth more than the limit on your policy, you'll need to add them (or schedule them) to your policy separately.
Review your insurance coverage. You might assume that a standard home insurance policy will cover everything – it doesn't. If you're moving to a new area that's prone to flooding or earthquakes, a basic home policy doesn't include this coverage. But you can usually add them on if you need to.
Know what to do if movers damage your stuff. If you've hired a moving company, you hope that they will take extra care when moving mirrors, glass, and anything that can be easily damaged. In the unfortunate event that there is damage to your possessions, you can file a complaint with The Canadian Association of Movers (if the mover is a CAM member). All moving companies are required to have liability coverage for the value of your belongings. By law, the basic liability is only $0.60 per pound per article that is being moved.
Review your coverage for items in storage. Sometimes there just isn't enough room for all your stuff so renting storage space is a good solution. If you're planning to have long-term storage beyond 90 days, we recommend buying a separate self-storage insurance policy. If you're using storage temporarily (less than 90 days) most standard home, condo or tenant policies automatically cover you for items you have in storage – including portable storage containers. These items are considered "off-premises" and are covered in the same way that the belongings in your home are covered. This means any limits of conditions of your policy also applies to the items you have in storage.
There's a lot of planning that goes into moving. Staying organized and working through a to-do list will help your move stay on track. And by making sure that you have the right home insurance, you'll have one less thing to worry about. Look forward to moving into your new home and all the memories you'll create there!
Protect your home and the things you love most.