The best road trips to take in Ontario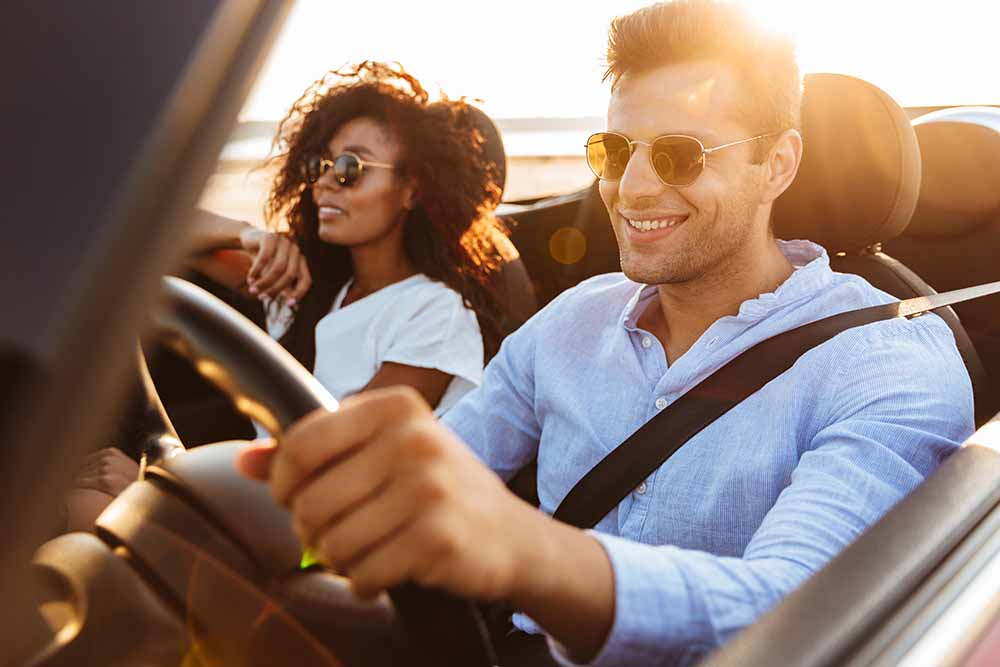 When it comes to road trips, we tend to think of cross-country or international journeys - like driving across Canada, Route 66 in the USA, the Wild Atlantic Way in Ireland, or the Garden Route in South Africa. But Ontarians don't have to go too far for a scenic road trip. In fact, we don't even have to leave our own province - Ontario is full of scenic drives perfect for getting your road trip fix.
Need some inspiration? Here are six of the best road trips to take in Ontario to get you started.
1. 1000 Islands and Gananoque
Located in southeastern Ontario, the 1000 Islands is a popular getaway for all types of travellers. The area has plenty of history, culture, food, and nature to keep you busy and entertained. As the gateway to the Islands, Gananoque makes a great place to spend a night or two while you explore the area. You can also park your car here for a couple of days and head to one of the islands to camp (just make sure to reserve well in advance!).
The 1000 Islands is most popular during the summer months when visitors can take part in water activities as well. The scenic boat ride that includes a stop at Bolt Castle is a family favourite. You can also kayak, fish, and even scuba dive - the area is full of shipwrecks waiting to be explored!
2. The Bruce Peninsula
The Bruce Peninsula is another incredible spot for a summer-season road trip. There are beaches for swimming, kitesurfing, and boating, plus deep waters for fishing and scuba diving - after all, this is the "freshwater scuba diving capital of the world."
If you'd rather stay on land, The Bruce Peninsula is ideal for catching epic sunrises and spectacular sunsets. Plus, it's home to Canada's oldest and longest footpath, the Bruce Trail, which runs 900 kilometers long. Must-see sites include Flower Pot Island and the famous Grotto Cave, which has water so blue you might mistake it for the Caribbean!
3. Muskoka region
Best known for being part of Canada's cottage country, the Muskoka region is filled with lakes and cute country towns. You can camp or rent a lakeside cottage for some time on the water. The Muskoka region also spans through some of Ontario's best parks, including Arrowhead Provincial park and Algonquin Provincial Park. Also, keep an eye out for Canadian wildlife as you drive through the region - it's one of the best places in the country to spot moose!
4. Prince Edward County
Wine lovers should head to Prince Edward County for a memorable road trip. This area is home to nearly 40 wineries as well as breweries and craft cideries. While you definitely won't be able to try them all, it's a great spot to visit with some friends and tour around. (Although, if you would like to do tastings, then please hire a driver or join a tour!)
On top of the wineries, you'll also find cheese shops, bakeries (keep an eye out for butter tarts!), and beaches. Prince Edward County is also home to Sandbanks Provincial Park, which has some of the best beaches in Canada.
5. Manitoulin Island
Fun fact: Manitoulin Island is actually the largest freshwater island in the world. Located in Lake Huron, this island seems small but is packed full of activities that will keep you busy for days. The island is home to local breweries, scenic trails and lookout points, and some great galleries and shops. It also is an important place for the Anishinaabe people and the only officially recognised unceded reserve within Canada, Wikwemikong First Nation, making it a great place to experience some indigenous tourism.
Tip: Try to stay in the centre and do day trips out to the different areas; the island seems small but it takes a little over three hours to cross.
6. The Butter Tart Trail
This bonus Ontario road trip is for the foodies! Did you know that Ontario has its own butter tart trail where you can chase this favourite Canadian dessert across part of the province? That's right, the Butter Tart Trail is located in Wellington County and focuses on small local bakeries, each of which claims to have the best butter tart. There are more than three dozen participating bakeries as well as some small gift shops that are in on the trend and sell fun butter tart-themed gifts and novelties. Whether you are team raisin or not, you are bound to find at least one butter tart that you love.
The butter tart trail is most popular during the summer months. However, going during the off-peak season can have its advantages too. Not only is it less crowded, but many of the bakeries often experiment with seasonal or holiday-inspired flavours. So if you are up to try something different, consider making this a winter Ontario road trip.


Hannah Logan is a Canadian travel writer who dreams of being just like Indiana Jones. You can follow her travels on her personal travel blog Eat Sleep Breathe Travel where she shares her travel tales and (mis)adventures around the world.
Hannah Logan is a paid spokesperson of Sonnet Insurance.
Looking for a home and auto insurance quote?