Hidden gems for fall travel in Ontario and Quebec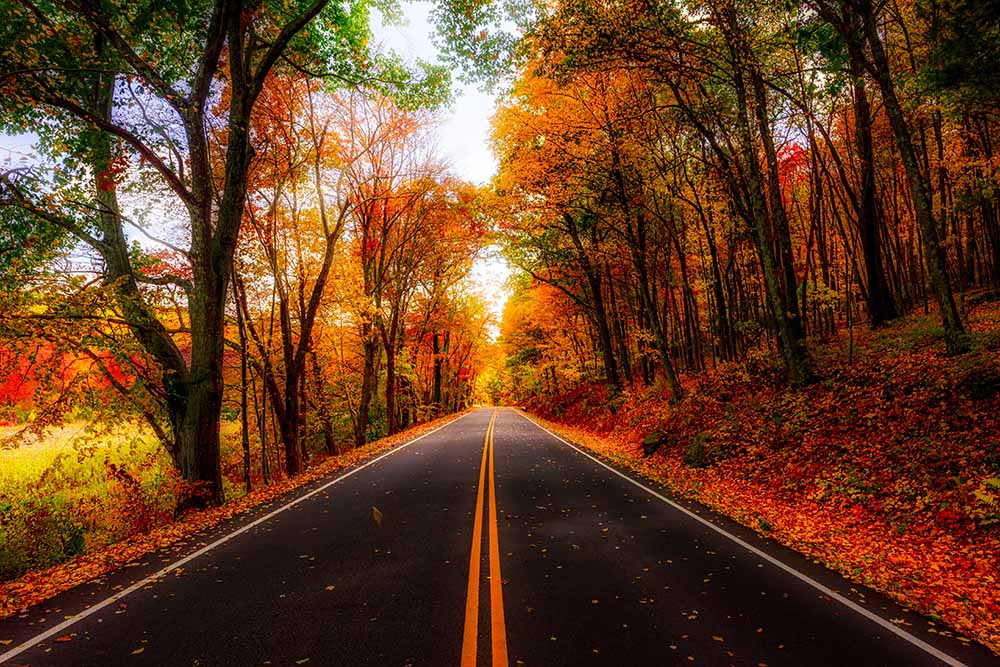 Travelling abroad is great, but sometimes you can't get away for too long, or maybe you just don't want to travel that far. But that's okay - there's so much to see in Canada as well. For those looking to stick a little closer to home for their fall trips, here are a few lesser-known hidden gems that make for incredible fall travel destinations in Québec and Ontario.
Lesser-known fall destinations in Ontario
Peelee Island
Looking for an island escape? Head to Peelee Island, a small island located in the western part of Lake Erie. While it may not be a tropical escape, this little island isn't a common tourist destination, yet those who are familiar with it know that Peelee Island is famous for its wildlife. Peelee Island is home to many endangered species found in Ontario, and is considered to be a globally important bird area with over 300 different species of birds. The springtime is best for bird watchers, but those who visit in the fall will be lucky enough to experience one of the most incredible natural sights in Canada: the monarch butterfly migration. Peelee Island is one of the resting spots along their route, which makes it an ideal place for butterfly watching. It's worth spending a couple of nights on the island to experience this annual phenomenon.
Torrance Barrens Dark Sky Preserve
Star gazers and astronomy lovers should consider a visit to Torrance Barrens Dark Sky Preserve, located in the Muskoka region of Ontario. Located far away from any light pollution, it's a magical place to enjoy the beauty of the night sky. Stars, the moon, constellations, and meteor showers are all visible from the Torrance Barrens Dark Sky Preserve on a clear night. It's open year-round, but visiting in the fall is one of the best times to go - not only does it start to get darker sooner, but this is also when the northern lights season starts. If you're lucky, you might get to see them dancing across the night sky.
Elora
When it comes to cute towns in Ontario, Elora is commonly mentioned. This little town is located in Wellington County and is known for its 19th-century limestone architecture, food and beer (the Elora Brewing Company is a favourite among visitors), and natural surroundings. The town makes for a great place to stay, explore, and eat, but perhaps the biggest draw of Elora is the Elora Gorge. The cliffs here are as high as 22 meters in some places with a river cutting through the middle. It's a top spot at the best of times, but it's extra special during the fall season when the leaves start to turn and the area bursts into colour. Head to Victoria Park to the lookout point - there's a small platform where you can get some of the best views of the gorge.
Lesser-known fall destinations in Québec
Saguenay Fjord National Park
For outdoor adventure enthusiasts, Saguenay Fjord National Park is a strong choice for fall travel. Located about a 3-hour drive from Québec City along the eastern side of the Saguenay River, this provincial park is open year-round, but fall makes for one of the best times to go thanks to cooler temperatures, beautiful fall foliage colours, and a lack of mosquitos compared to summer.
Activities on offer here include hiking, biking, swimming at the beaches, paddling, and fishing. When it comes to accommodations, you can choose from a variety of wilderness-type lodgings ranging from camping to cabins and even a treehouse! One thing to note is that because this is not a typical tourist area, most businesses are very French, especially restaurants. If your French is a bit rusty, consider downloading a translation app to your phone before you go.[CH1]
Île d'Orléans
Located only 15 minutes from Québec City, Île d'Orléans is a foodie paradise. This island is full of vineyards, orchards and berry farms, and you can easily spend a weekend or longer here driving around and sampling everything it has to offer. Fall makes for an especially good time to visit since it's the apple harvest season - not only can you get some great apples and apple products but the cideries are also in full swing this time of year. Of course, you also need to try the cheese, chocolate, and crème de cassis, a well-known blackberry liquor.
Wakefield, Québec
Less than 30 minutes across the border from Ottawa is Wakefield, Québec. This small village is built along the shores of the Gatineau River, and while it's a great destination to visit any time of year, fall is one of the best times to go. Early in the season the water and weather are still warm enough to swim, so you can take advantage of the canoe, kayak, and even stand-up paddleboard rentals. There are a few local restaurants in town as well as a high-end hotel called the Wakefield Mill and Spa for those who are looking to spoil themselves. There's also Le Nordik Spa, only 15 minutes way, which is a beautiful Scandinavian spa and one of the most popular day spas in the province.
Wherever you're looking to travel this fall, if you're planning on driving to your destination, be sure your car is properly protected – check out auto insurance from Sonnet. You can get a free quote in minutes and be on your way to your fall adventures in no time.


Hannah Logan is a Canadian travel writer who dreams of being just like Indiana Jones. You can follow her travels on her personal travel blog Eat Sleep Breathe Travel where she shares her travel tales and (mis)adventures around the world.
Hannah Logan is a paid spokesperson of Sonnet Insurance.
Keep your home and auto protected with the right insurance for your needs.