How to get started with grocery shopping online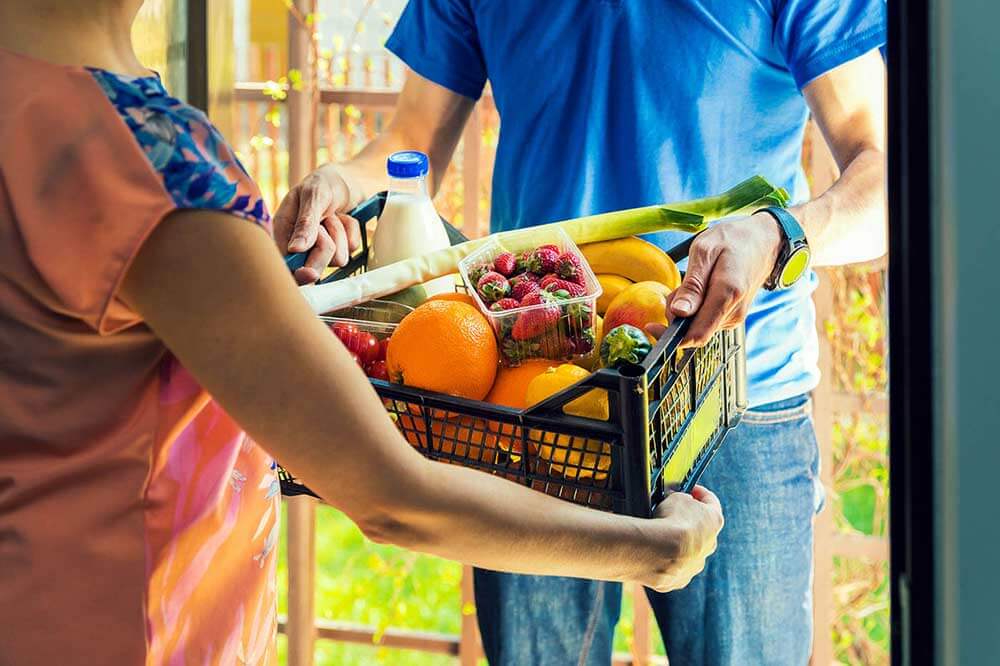 Let's face it, for many of us, grocery shopping is a chore. We tend to spend our days busy at work only to come home and find no food in the fridge, which leads to aimless wandering around the store trying to figure out what to have for dinner. It's not fun, and can often result in buying a lot of things that you don't actually need when you are shopping on a hungry stomach.
If this sounds like you, then you might have to consider online grocery shopping. It's easy, convenient, and offered by a large number of grocery stores across Canada. Here are some tips on how to get started with grocery shopping online.
Join loyalty programs
Tip number one is to make sure you join any loyalty programs associated with your grocery store of choice. Many Canadian grocery stores now have their own programs that allow you to earn points for shopping. Since you are shopping anyway, you may as well take advantage of these deals and promotions to help save money.
Plan in advance
When it comes to online grocery shopping, you'll want to plan in advance. Unlike grocery shopping in person, you typically can't just put food in your cart and expect it to be ready right away. The store needs time to receive the order and send someone out to collect all the items on your list.
During the beginning of the COVID-19 pandemic, people had to order a week in advance just to get a time slot. Thankfully, you no longer need to order that early, but you should give it a few hours at the very least. It's often suggested to place your order the day before; that way, there should be lots of time slots available for you to choose from so you can better fit your schedule. However, keep in mind that during any holiday seasons throughout the year, things might get busier so you may need to get your order in a little earlier than usual.
Place large orders for best value
If you are someone who goes to the store to buy one or two things at a time, then online grocery ordering probably isn't the best option for you. It's not to say that you can't only order a couple of things, it just doesn't have the best value. There are fees for receiving the order (which will vary depending on what method you choose-more on that below), so ordering multiple times a week for just a few items can add a lot of extra and unnecessary costs.
On top of the added cost, remember you do need to plan in advance when ordering groceries online. So, placing small orders based on things you need right away may not always work out how you planned.
To make the most of ordering groceries online, it's in your best interest to place a large order with enough food to get you through a few days (ideally, the week). Not only does it offer the best value in terms of saving money, but it will also save on your time and eliminate some stress. Although it does require you to get into the habit of meal planning!
Decide if you want substitutions
Sometimes the specific product you want might be out of stock. In case this happens, most online grocery stores have a box to tick beside each item to allow substitutions. It's up to you whether you want to do this or not, and you can decide per item not based on the entire order. So, say you request a certain brand of dill pickles, you could get a substitute and be fine with it. On the other hand, you might request brand-name potato chips and get them substituted for a generic brand, and not be okay with that. When you pick up, the store will also confirm that any substitutions made are acceptable. You can accept or decline at this point as well.
Consider curbside pickup over delivery
When it comes to receiving the groceries that you order online you usually have two options. The first is delivery. This will be the most expensive option, but also possibly the most convenient since you don't need to leave the house. With delivery, however, you might not be able to be quite as flexible since you also need to work around the delivery schedule.
The second option is a curbside pickup. In this case, you will drive to the grocery store at a pre-determined time and park in one of the specific parking spots set aside for this service. You will then call a phone number, let them know you have arrived, and someone will bring your groceries out to you and put them in your vehicle. It's a pretty easy option that may allow for more flexibility on your schedule, and it's cheaper.
Grocery shopping online is pretty straightforward and easy, and can save you a lot of stress and time.


Barry Choi is a Toronto-based personal finance and travel expert who frequently makes media appearances. His blog Money We Have is one of Canada's most trusted sources when it comes to money and travel. As a completely self-taught, do-it-yourself investor with no formal training, he makes money easy to understand for all Canadians. His specialties include personal finance, budget travel, millennial money, credit cards, and trending destinations.
Barry Choi is a paid spokesperson of Sonnet Insurance.
Make sure you're covered with the best insurance plan for your home and auto.