10 ways to have an active date night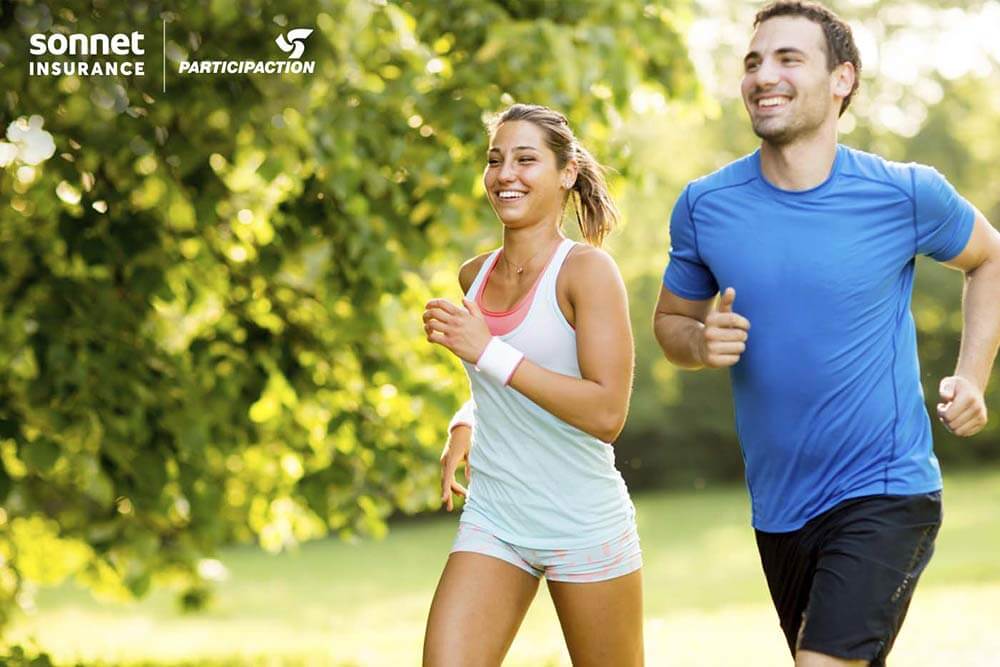 This article is part of a series in collaboration with ParticipACTION. Discover how "Everything gets better when you get active!"
Regular physical activity creates good vibes in every area of our lives — even our relationships. Pursuing an active lifestyle makes us happier, healthier and less stressed partners. It stimulates the release of endorphins and feel-good chemicals in the brain, like serotonin and dopamine, and even contributes to long-term happiness and feelings of contentment. Physically active people report greater satisfaction with their lives and more self-confidence.
Regular and consistent physical activity also helps forge stronger social connections and deepens bonds of care between us and the people we love. We feel better when we're active together. To accentuate the positives in your life, consider adding an element of physical activity to your date night plans.
You don't need to plan a marathon to reap the rewards of moving your body – even a short walk after dinner will do. It's recommended that adults get at least 150 minutes of moderate-to-vigorous physical activity each week, which works out to about 20 minutes of heart-pumping movement each day.
Here are ten ideas for a fun active date night:
1. Set a shared fitness goal and work towards it together. Whether it's training for a 5K, kicking up your step count, or simply going for a walk after dinner, the buddy system not only keeps partners accountable, but it also brings results.
2. Try an exercise class together. Spin, CrossFit, hot yoga, Pilates — the opportunities to take part in a fun joint challenge are endless. Trying something new can be a bonding experience, too. Research suggests that couples who try a new activity together experience an emotional boost that strengthens bonds.
3. Head to an indoor climbing gym. Take your relationship to new heights at an indoor climbing gym, where you'll have to work together and cheer each other on.
4. Paintball, anyone? There's nothing like a little friendly competition to add a little excitement.
5. Go bowling. Strap on those bowling shoes and take a retro approach to spending time together.
6. Go skating. Look for outdoor public rinks where you can ice skate in winter or roller skate in summer. Many offer skate rentals, too, which means you don't need to splash out on a pair of your own.
7. Hip hop, ballroom or salsa? Sign up for dance lessons and get moving to the music. Not only does dancing work your cardiovascular system and prime your muscles, but it also encourages you to let go and have some fun.
8. Rent bikes or join an e-bike group and go ride on a local trail or along the waterfront. Exercising in nature helps alleviate stress.
9. Head out on a nature trek at a conservation area or trail nearby. Research suggests that walking in a forest and being around trees decreases feelings of depression and anxiety.
10. Join a community league such as pickleball, badminton, volleyball, soccer or baseball. Look for community offerings near you and make it a weekly date.
Sonnet and ParticipACTION have a commercial marketing partnership.
Make sure you're covered with the best insurance plan for your home and auto.