How to get your kids ready for an active day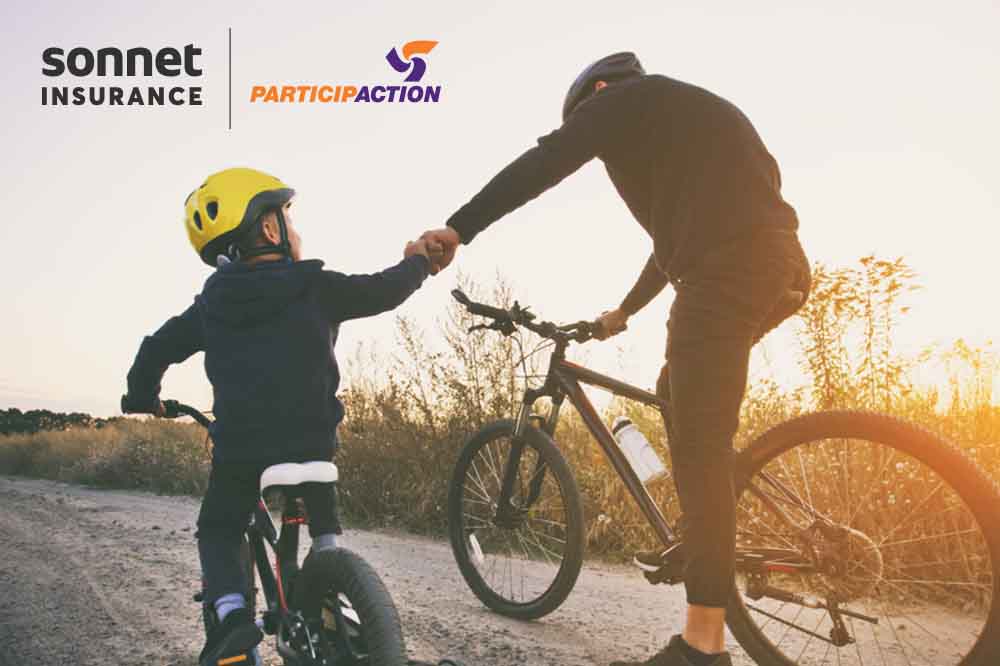 This article is part of a series in collaboration with ParticipACTION. Discover how "Everything gets better when you get active!"
Physical activity is as important to kids' growth and development as sufficient sleep and adequate nutrition. To maintain a happy and healthy lifestyle, children and youth between the ages of five and 17 need about 60 minutes a day of energetic active play. Running, jumping, climbing, playing sports, taking a dance class or hiking – these are just a few of the activities that can get kids' heart rates up and keep them having fun with movement.
Unfortunately, most kids in Canada aren't getting enough physical activity in their daily lives. The 2020 ParticipACTION Report Card on Physical Activity for Children and Youth assigned kids a D+ for overall physical activity, with less than 40% of children and youth meeting national guidelines. The pandemic has made getting enough physical activity even more challenging — kids are spending more time being sedentary and using screens than ever before.
One way to set your children up for a more active day is to pack a "get-active-and-go" bag. Here are seven items to include in it:
1. Step counter
Make moving fun by picking up an inexpensive step counter or pedometer (hint: many smartphones already have them built in!). Kids will be able to track their daily steps and challenge themselves to meet daily or weekly goals. They may even aim to set a daily, weekly, or monthly record!
2. Active footwear with good traction
It's much easier for kids to run, jump and climb if they're wearing active footwear with good traction, such as running shoes. So be sure your kids are either wearing suitable footwear when they go out the door, or pack a pair of sneakers that they can slip on as soon as the school bell rings.
3. Weather-appropriate outerwear
On cooler days, be sure to pack a jacket that will keep your child warm while allowing for moisture wicking during active play. Be sure to also throw in some warm gloves or mittens and a cozy toque. Kids will stay out and play longer when they're not too cold or overheated.
4. Active-ready equipment
Whether it's a soccer ball, basketball, jump rope or frisbee, figure out what your child is most likely to want to toss around after school, at recess, on a walk with you or during a play date - then be sure it's at the ready.
5. Helmet
Biking or scootering is an excellent mode of active transportation for kids. Make sure they motor around safely by clipping a helmet to their bag that they can strap on before going for a ride.
6. Cell phone
A cell phone is a great way to stay in touch with your kids so you can keep tabs on them and easily get in touch if they're playing with their friends at the park. For older kids, it provides a sense of freedom while still providing parents with a form of necessary communication.
7. Water bottle
Active play can make kids thirsty, so they'll need access to water to stay hydrated and motivated. Even during winter when they may not feel as thirsty, hydration needs to stay the same.
Whatever you decide to pack in your child's bag, be sure it provides a comfortable and supportive fit. Kids shouldn't carry more than 10 to 15% of their body weight, so don't overload the bag and be sure to leave room for other items they might need to tuck inside, like homework or healthy snacks.


Sonnet and ParticipACTION have a commercial marketing partnership.
Keep your home and auto protected with the right insurance for your needs.