Active transportation 101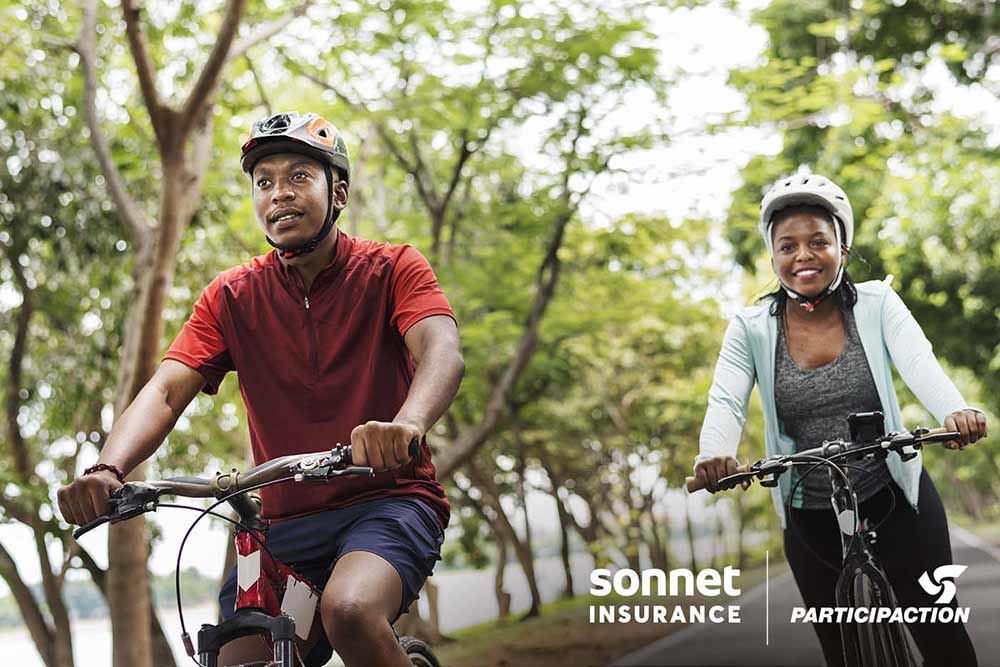 This article is part of a series in collaboration with ParticipACTION. Discover how "Everything gets better when you get active!"

We all need to move our bodies regularly to maintain a healthy and happy lifestyle. Adults 18-64 need roughly 20 minutes of moderate-to-vigorous physical activity every day (or 150 minutes of heart-pumping movement each week) to enjoy optimal health and wellbeing. Kids from five to 17 need approximately 60 minutes a day.
The trick to being active more often is to find opportunities for movement in the routine tasks that make up our lives. One way to do that is to incorporate more active forms of transportation into our day-to-day (think walking, biking, wheeling or roller blading) versus passive forms (cars, buses, trains).
What is active transportation? By definition, active transportation is human-powered movement. It's getting from A to B on your own steam. You don't need fuel or electricity to get moving with active transportation. You are the engine of your own travel.
Here are a few ways you can get more human-powered movement into your daily life.
Commit to one active transportation change in your routine
There's no need to stop driving or taking transit overnight. But it's a good idea to take a good look at your schedule and decide where there may be some wiggle room to substitute in a walk, cycle or jog instead of relying on a car, bus, or taxi to get you where you need to go. Start small – think ten to 15-minute excursions – and build from there. Adding more movement into your routine could be as simple as deciding to park your car ten minutes away from the bus or train station where you commute from, for example.
Map your options
Do you really need to drive to the grocery store or doctor's office? Or are there alternate pedestrian paths you can use? Have a look online or open up a maps app on your device and see if there aren't some scenic walking paths or routes to your destination. Make it easier on yourself and invest in a wheelie grocery cart or wagon, and you make grabbing groceries a care-free experience, too. Don't want to splash out on a bin or wagon? A backpack can do the trick, too.
Join a bike share
You don't need a bike to cycle. Many communities offer bike share programs that allow you to cycle without having to own a bike of your own. Search for ones in your area (just don't forget to wear a helmet).
Make your strolls more enjoyable
If you're the kind of person that finds walking or wheeling boring, download a podcast or audiobook to entertain you along the way to the bus stop or health food store. Take the time to call a friend or loved one and catch up as you get active. And never underestimate the value of good pair of comfortable shoes.
Track it!
Make your increased commitment to active transportation count – literally. Download the ParticiPACTION App that lets you track all your daily movements and win fun rewards, too! It's available for download, for free, in the Apple App Store as well as Google Play.
Sonnet and ParticipACTION have a commercial marketing partnership.
Looking for a home and auto insurance quote?