3 ways to connect with others through physical activity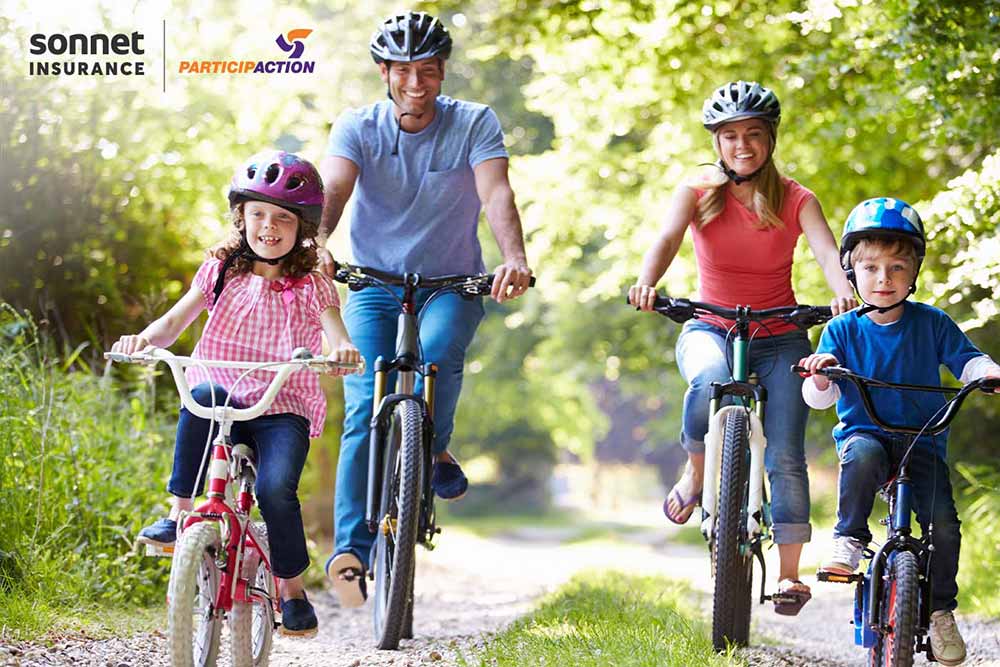 This article is part of a series in collaboration with ParticipACTION. Discover how "Everything gets better when you get active!"


Throughout the many challenges the past year has thrown at us, Canadians have found ways to cope and come together. Screens and devices have allowed us to stay in touch with colleagues, friends and family, and have been our tools to stay connected to the world. But as things continue to improve in our communities, there is greater opportunity for us to reconnect with our communities and loved ones safely through outdoor physical activity.
The ability to get out and get active in our community couldn't come at a better time. The harmful effects of social isolation represent a significant mental health struggle for many Canadians. Even before the pandemic, one in five adult Canadians reported feeling lonely or isolated, and these numbers have only worsened.
Regular physical activity is one simple and effective way to overcome feelings of loneliness and isolation. Not only is regular physical activity associated with better physical, psychological and emotional wellbeing, research suggests that its many benefits are significantly enhanced when we get moving with friends and family.
Here are three ways to connect with others through physical activity:
Hit the trail with a pal
A walk or wheel with a friend or loved one along a scenic trail or waterfront path is a surefire way to restore and revive (just check your area's public health sites for tips on how to do so safely). For optimal health and wellbeing, Canada's 24-Hour Movement Guidelines suggest that adults between the ages of 18-64 get at least 150 minutes of moderate-to-vigorous physical activity a week. Even getting in a 20-minute walk in the great outdoors will make a good dent in achieving that weekly target.
Physical activity makes us Laugh Better, Sleep Better and Heal Better. Moving our bodies in nature also brings with it positive mental health effects. Research suggests that even sitting outside for less than 30 minutes can increase feelings of contentment and satisfaction. The presence of trees and shrubs and the ability to hear birds chirping has been linked to reductions in symptoms of anxiety and depression.
If a stroll with a friend or loved one isn't in the cards at the moment, taking a walk with a pet is one way to get both active and social. Few people can resist stopping to chat in the presence of a wagging tail – from a safe distance, of course.
Four wheels are better than two
A bike ride in nature with a friend will not only get your blood pumping and your heart rate up – two signs that you're in the good-for-you moderate-to-vigorous physical activity zone – but it will also help stimulate the production of feel-good chemicals and endorphins, which make us feel happier and more joyful. These mood-boosting chemical bursts also help reinforce the connection we make between movement and pleasure, a connection that ensures we'll seek it out again and again when we need a natural pick-me-up.
Friends who are active inspire us and keep us accountable too, and it's more likely that you'll get out and move if you get a friendly prompt via text or call, or have a friend whose activity levels you admire and want to attain or emulate.
Biking with a pal may also improve our overall physical performance and increase the effort we make. There's some evidence to suggest we move better when we do so together, either in joint activities or group classes. Don't have a bike of your own? Look for a community bike share or rentals in your community.
Shop 'til you drop at an outdoor market
Fall and winter are when outdoor markets hit their stride, with plenty of bountiful offerings of fresh, seasonal produce, tasty baked goods and handmaid trinkets. You can spend hours moving from table to table, accumulating important move minutes. As well, the time you spend socializing with vendors and other market goers can reduce feelings of isolation. Not to mention, the music may even help lift your spirits and put a zip in your step!
Check out your municipality website to find out where markets are in your area or visit one in a neighbouring community and make a day trip out of it. The possibilities are endless!
Sonnet and ParticipACTION have a commercial marketing partnership.
Keep your home and auto protected with the right insurance for your needs.