A better way forward: how Canadians are coping during the pandemic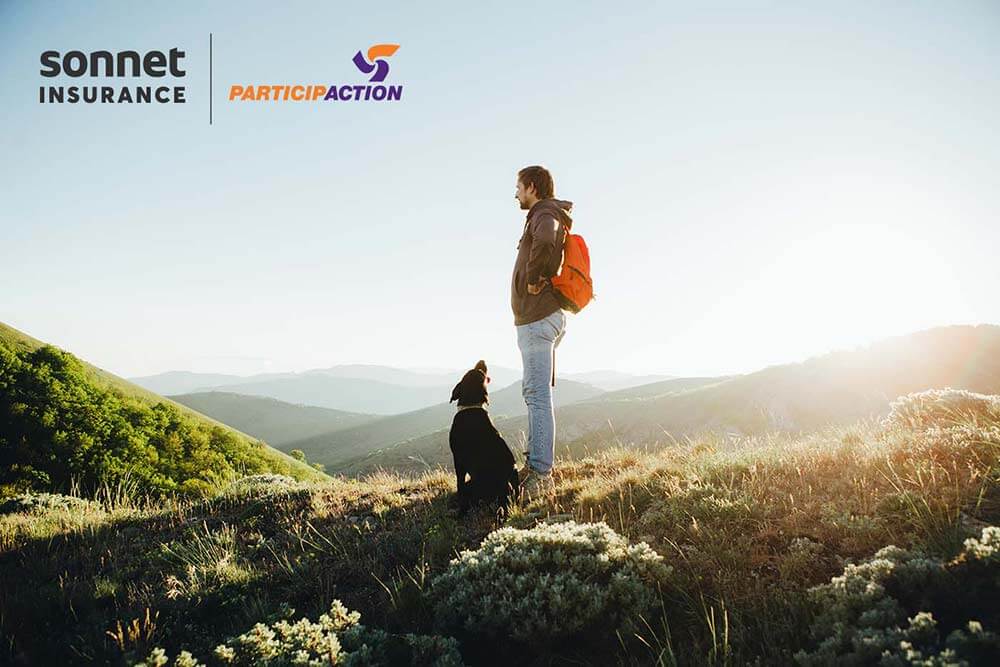 This article is part of a series in collaboration with ParticipACTION. Discover how "Everything gets better when you get active!"

COVID-19 may have brought many challenges, but it has also showcased our collective resiliency. In a time of great unknowns, one thing is for certain: the pandemic has underscored the importance of mental and physical health for many Canadians and pushed them to look for healthy, active ways to cope with the stresses and strains related to COVID-19 restrictions. Canadians are looking at their blessings and to the future with these takeaways uppermost in their minds.
An online survey of more than 1,200 Canadians commissioned by ParticipACTION and Sonnet Insurance gives meaningful insight into how Canadians are feeling – and coping – during COVID-19. And while the findings suggest Canadians are clearly feeling some of the pandemic's more challenging mental and physical effects, it also reveals how the experience has fostered a greater sense of what's truly important in life.
Here are four significant findings from the survey:
Mental health, relationships and outdoor time have emerged as top priorities
The pandemic has made Canadians more aware of their mental health and how changes in it can affect their day-to-day life. About 46% of those surveyed said the pandemic has made them put their mental health at the top of their priority list.
Here are the top three priorities for Canadians now due to the pandemic:
1. Mental health
2. Relationship with their children
3. Being active outdoors
The pandemic may encourage Canadians to seek out more information on small but significant lifestyle habits that can improve and maintain mental health. They may also look for simple ways to bring these three top priorities together, either in feel-good group activities or kid-friendly outings and activities in the great outdoors.
Canadians miss getting out and doing things
Being cooped up at home with no place to go is the hardest part about dealing with the pandemic, say 45% of the adults surveyed. (Not being able to do the things they enjoy and not being able to see friends and loved ones came in at No. 2 and No. 3, respectively.)
Not surprisingly, the things Canadians miss most during the pandemic are:
1. The freedom to go out when and where they want to (58%)
2. Going to restaurants (54%)
3. Socializing (51%)
The future will no doubt see more Canadians looking to exercise their freedom to wander throughout their local surroundings and even possibly further afield. Day trips to regions with lively food and restaurant cultures may be of particular interest as well as travel opportunities that bring people together.
Canadians are leaning on Mother Nature and their social connections to stay balanced
COVID-19 restrictions have changed the way many of us live and work, but as a result more Canadians are looking to find healthy, life-affirming ways to cope with the stresses and strains. For many, getting outside into nature has been a helper, as has talking with loved ones.
Here are the top five coping mechanisms cited by respondents:
1. Getting outdoors (51%)
2. Talking with family/friends (50%)
3. Eating well (46%)
4. Reading (45%)
5. Surfing the net (44%)
While getting outside is the No. 1 cited coping mechanism and one that works, more than 55 per cent surveyed said that physical activity had a major positive impact on mood and energy levels – but not everyone is following their own best advice as often as they should. The survey found that while Canadians think getting outdoors is great for their wellbeing, in practice, most are increasingly ramping up their sedentary activities, choosing to do things like online shopping and binge-watching TV. Encouraging Canadians to follow their gut and get outside for their mental health might have to take the form of encouraging people to consider the benefits of taking tech-free days, particularly as winter weather subsides and opportunities for getting outdoors increase.
Canadians are trying to look on the bright side
Canadians are concerned about the days ahead, but they are also looking on the bright side where they can. While they worry about the future, particularly as continuing restrictions impact finances and social connections, most report that the experience has been beneficial in how it's helped them focus on the things that are most meaningful to their lives.
When asked about the pandemic's silver linings, 31% said it had given them increased gratitude and appreciation for their blessings. Twenty-seven per cent of those surveyed said it had helped them focus on what matters most, while 21% said it had given them more time with family.
In the months ahead, Canadians may look toward making more life-affirming lifestyle changes. Stories that focus on strengthening social and personal bonds through group activities or small ways that make the most out of family time may also be of greater interest.

Sonnet and ParticipACTION have a commercial marketing partnership.
Keep your home and auto protected with the right insurance for your needs.