How to shop online securely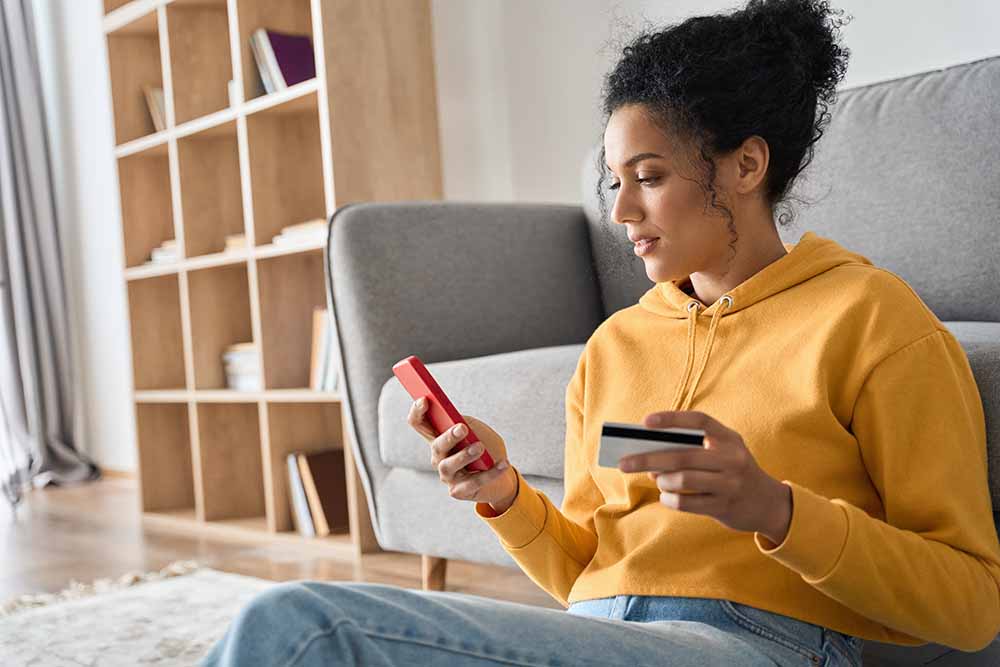 The odds are you've done online shopping at least once in your life. The experience is convenient since you can purchase things at any time and have them delivered right to your front door. And while there's no denying how easy it is to do your shopping online, there are some risks. Thieves are getting smarter, and they're looking to get your information or potentially scam you when you. Fortunately, if you take some basic precautions, you can protect yourself from becoming a victim of fraud.
Stick to familiar websites
When shopping online, you should stick to well-known retailers. Generally speaking, if a merchant has a physical store, you can trust their online site. In addition, many retailers deal exclusively online and have built trust with consumers. If you ever encounter a site that you've never heard of, you may want to avoid it. At the very least, you should do some online research to see if the site is reputable.
Check the security settings
You should only purchase items online when the site has secure sockets layer (SSL) encryption installed. Take a look at the URL and see if the site starts with HTTPS instead of just HTTP. In addition, to the left of HTTPS, you should see a locked padlock icon. SSL has become the standard for security. Both major retailers and small businesses should have their websites secured. Without that extra "S," any information you input to the site could be compromised.
Think about what info you're sharing
An online merchant should only require your credit card info and address to complete your order in most cases. If they're asking for things such as your social insurance number or your birthday, warning bells should be going off in your head. With all of that information, they could steal your identity and commit financial fraud. You should even be hesitant to give up personal information when you're not shopping, as any website could get hacked.
Use strong passwords
Although using the same password for every site makes things easy to remember, you could lose access to everything if there's just one data breach. Therefore, every password you use should be different. In addition, they should contain upper and lowercase letters, numbers, and symbols if allowed. At the very least, make sure all of your banking passwords are different.
Managing your passwords doesn't need to be complicated. Multiple programs can generate and store your passwords for you. Alternatively, you could develop a system that's easy for you to remember while making the password different each time. For example, the first two letters of the URL, a particular word, and a unique number could be your password generator.
Avoid any deals that look too good to be true
An old saying, "if something seems too good to be true, it probably is," applies perfectly to online shopping. Often people look for hard-to-find items online, such as new video game consoles. If they're nearly impossible to find at major retailers, but then one random website is offering them with no markup, it's likely a scam. Alternatively, if a website offers a massive sale on something that's rarely discounted, you should question its authenticity.
Don't click random links
Many websites have ads and pop-ups these days, and some may be malicious. Clicking one link could install malware or a virus on your computer. Once that happens, thieves could potentially log your keystrokes and gain access to your accounts. That doesn't mean you should avoid all links; you should only click the ones that look reputable.
Be smart about where you shop
As a general rule, you should only shop online at home with your secure Wi-Fi network. This way, you know that your information is not exposed. Avoid shopping via public Wi-Fi as the network may not be secured. Suppose you were to shop online while connected to one of these networks. In that case, criminals could potentially see your credit card number, expiration date, and CVV number.
Online meet up in person
If you're shopping via an online marketplace, you should only do deals where you can meet the seller in person. By doing this, you can verify that the items you want to purchase are as described and in good working condition. If the seller claims they can't meet up in person since they're on vacation or working in another city, they're probably trying to scam you.


Barry Choi is a Toronto-based personal finance and travel expert who frequently makes media appearances. His blog Money We Have is one of Canada's most trusted sources when it comes to money and travel. As a completely self-taught, do-it-yourself investor with no formal training, he makes money easy to understand for all Canadians. His specialties include personal finance, budget travel, millennial money, credit cards, and trending destinations.
Barry Choi is a paid spokesperson of Sonnet Insurance.
Looking for a home and auto insurance quote?