How to be a tourist in your own city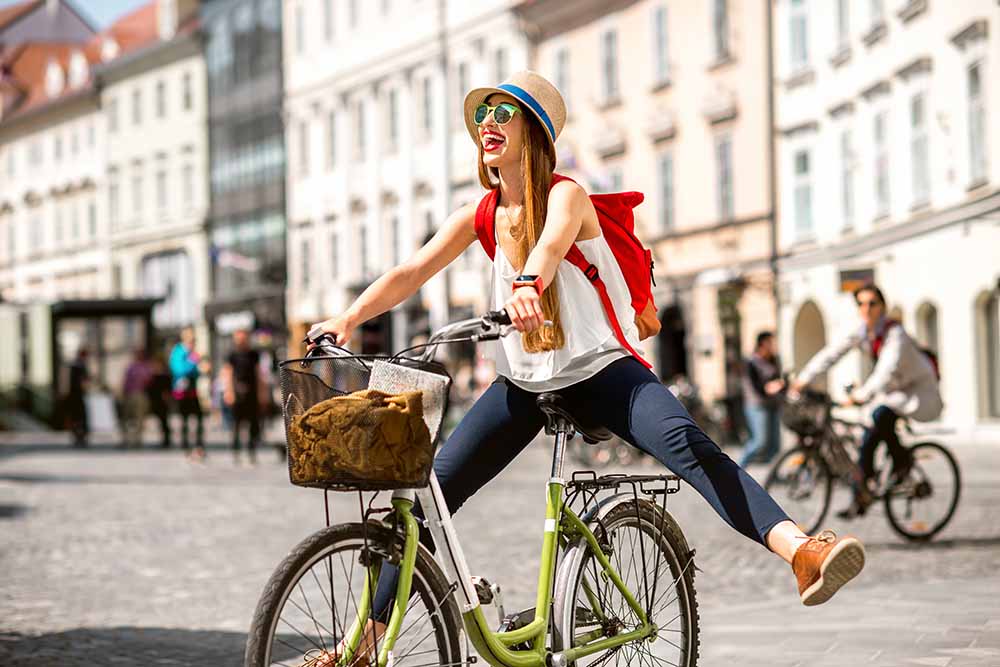 Love to travel but can't seem to be able to get away from home? Maybe it's time to play tourist in your own city. Most of us turn up our noses at this idea; after all, while we may like where we live, we've become a little too used to what makes it 'special' in the eyes of others. However, sometimes exploring your own city can be a lot of fun, and it has the added benefit of supporting your local small businesses. Plus, no matter how well you think you know your city, there is always something new to discover. Here's where to start.
Get out of your neighbourhood
One of the easiest ways to be a tourist in your own city is to visit a new part of it. While you may be familiar with your own surrounding neighbourhood, chances are there are a few areas that you don't visit often or know a lot about. The next time you have some time free, escape your normal routine and go somewhere new. Some easy options include:
· Finding a new walking trail or bike trail
· Trying a new family-run restaurant
· Searching out a different independent coffee shop or bakery
· Visiting a farmer's market or craft fair
· Looking for a new independent bookstore, artisan, or designer
Join a guided tour
Guided tours are always a fun way to dive into a new destination, and chances are there is at least one in your city. Joining this could be a fun way to learn something new, or go somewhere you haven't been. If you don't love the idea of a general guided tour, then choose something with a theme. Many cities have guided walks for history lovers, haunted walks, graffiti tours, food tours, or even a pub crawl. Pick something that sounds fun and offers you a new take on where you live.
Follow an influencer's guide
For a free tour option, search for a blogger, YouTuber, or Instagrammer's guide to your city and see what they have to offer. These types of guides typically hit up the main things that tourists love to see and do, so if you really want to play tourist in your own city, then this is an easy idea. Who cares if it's a little cheesy or silly - that's part of the fun. Climb the stair to the highest building to get the panoramic skyline view or eat at the most touristic spot in the city. These things make it into the travel guides for a reason, so if you haven't done them yet, now is your chance!
Book a staycation
For many people, much of the fun of travel is staying in a hotel or unique accommodation that's different and away from home. Just because you live in a city doesn't mean that you can't stay in a hotel there. In fact, for many individuals - especially those in the suburbs - booking a hotel downtown can really feel like a proper vacation. Ask the hotel reception for tips or suggestions on things to do, places to see, and restaurants for some local perspectives and opinions that might differ from your own.
Change up your transportation
Something as simple as changing up the way you move around a big city can make a difference in experiencing and exploring it. If you normally drive, consider hopping on public transit. If your city has a hop-on-hop-off type bus, give it a try. Alternatively, if you normally use public transit, then rent a car for a day or two so you can go further away from your normal route. If your city is bike friendly, you can also consider exploring by bike for a day.
Treat yourself
Chances are there's something in your city that you have always wanted to do but keep putting aside because it's 'not the time'. Perhaps it's a meal at a Michelin-star restaurant, a luxury spa day, or some type of adventure experience. Choose something that feels special. After all, you probably would treat yourself to a similar experience on vacation, so why not treat yourself at home?
Bring your camera
Oftentimes when we travel we want to see beautiful things, whether it be buildings, viewpoints, or scenery. Every place has some beauty to be found, but most of us tend to not appreciate what we have nearby. So, change that. Go out and explore with the intention of finding beautiful things to photograph. Maybe this means going outside of your normal route or even waking up early to catch the sunrise. Try to see your city through the eyes of a photographer to have a new appreciation for it.


Hannah Logan is a Canadian travel writer who dreams of being just like Indiana Jones. You can follow her travels on her personal travel blog Eat Sleep Breathe Travel where she shares her travel tales and (mis)adventures around the world.
Hannah Logan is a paid spokesperson of Sonnet Insurance.
Looking for a home and auto insurance quote?