Christmas gifts your pets will love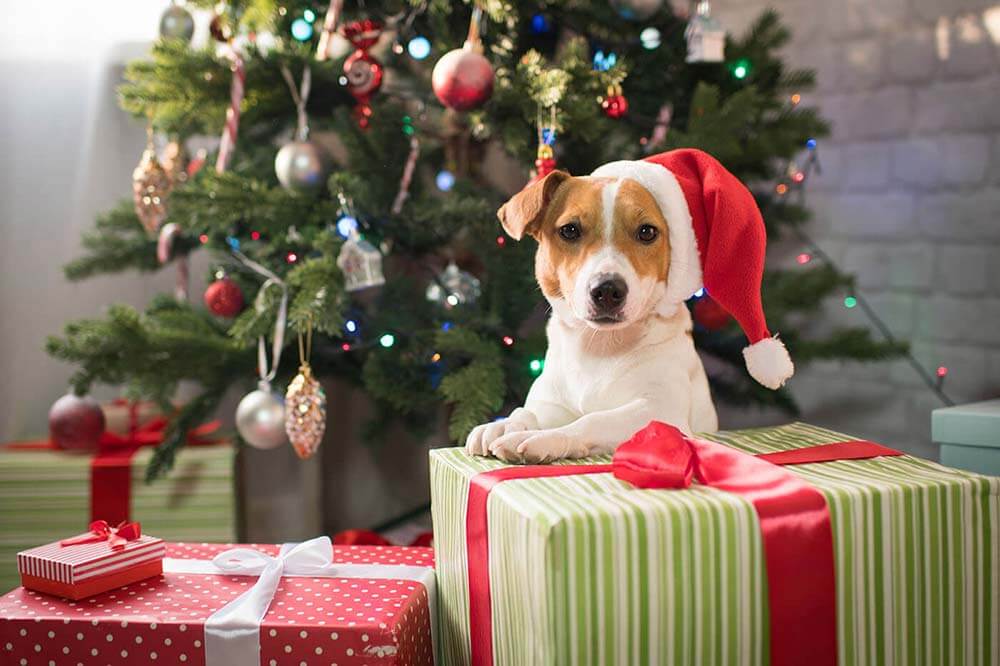 Christmas is the season of giving, and while we usually associate gift exchanges with humans, the truth is that those of us who are pet parents often tend to shop for our animal friends as well. So if you are looking for some fun ideas to spoil your furry friend this holiday season, here are some suggestions:
Christmas Gift Ideas for Dogs
Durable chew toys
Toys are always a great idea for a dog, but some toys are built to last much better than others. If your dog likes to chew and is rough on his/her toys, then look specifically for extra-durable toys. These toys are made for dogs who are considered to be aggressive chewers. Some are also made for playing fetch with the added bonus that they float, making them perfect for playing in the water when summer rolls around.
Puzzle toys
When it comes to keeping dogs busy and entertained, puzzle toys are always a good bet. These durable toys are hollow on the inside and perfect for filling with treats that your dog has to work to get out. You can fill them with small kibble-type snacks, or try a frozen recipe to keep them busy for quite a while. Many are dishwasher safe and made in a variety of sizes for all dog breeds.
Digestible chew sticks
Dogs love snacks to chew but not all dog chews are made the same. Rawhide chews are common but many dogs have a hard time digesting them. For this reason, I suggest considering digestible sticks instead – look for ones made from high quality, free-range, grass-fed beef.
Christmas Gift Ideas for Cats
Refillable Catnip Toys
If you want your cat to be able to entertain him/herself playfully, then a catnip toy is always a good idea! You can find catnip-filled plush toys at every pet store, but to get the most out of your purchase, look to buy one that is refillable. This way you can ensure the catnip is always fresh so your feline friend doesn't get bored.
A Pet-Friendly Heating Pad
Cats love to stay cozy and stretch out in the sunshine, so help keep them warm and snuggly in the winter with a pet-friendly heating pad. Look for a microwavable heating pad with a fleece cover that is designed for pets. These pads can stay warm for up to 10 hours and can easily be washed.
A Wand Toy
Wand toys are great for cats for several reasons. First of all, cats love them. It's also a fun and easy way for cat owners to play with their pets and build a relationship. Wand toys additionally encourage your cat to exercise, which some cats might need more than others. Just make sure to put it away and out of sight when you are done playing, or the cat will get used to it and lose interest!
Pets & Christmas: Things to Avoid
While this article is meant to give you some ideas for pet gifts, it's also important to remind pet owners of a few things around the house during the holiday season that they need to make sure their pets avoid.
To start with, plant lovers should know that poinsettias are poisonous to both cats and dogs if ingested. While it's not a severe poison, it is enough to make your pet sick (think vomiting and diarrhea). So if you choose to have these holiday plants in your home, keep them out of your pet's reach.
Chocolate is another common problem when it comes to Christmas and pets. This is mainly a problem for dogs, who will have no problem gobbling up a box of chocolates if one is left out. However, chocolate is very toxic for dogs so please be extra careful.
As for Christmas and cats, they are less likely to go for food and more likely to cause trouble with decorations. Decorations with metal (think tinsel) can be especially dangerous if eaten. Another thing to be mindful of is reed diffusers. Cats will often get attracted by the scent and may try to lick it or dip their paws in. Try to keep these away from inquisitive cats as the ingredients (essential oils and ethanol) can be very dangerous to their health.
Hannah Logan is a Canadian travel writer who dreams of being just like Indiana Jones. You can follow her travels on her personal travel blog Eat Sleep Breathe Travel where she shares her travel tales and (mis)adventures around the world.
Hannah Logan is a paid Sonnet spokesperson.
Need coverage for your furry family members?